Ignore Booking Rules for Manually Added Reservations since Hotel Booking 3.9.9
Since the MotoPress Hotel Booking plugin for WordPress version 3.9.9, you get more control over the booking cancelation process and more flexibility of adding bookings to the dashboard manually as a website administrator.
These are actually very easy settings that employ a few button clicks. Let's quickly walk you through the new configuration options.
Enable a two-step booking cancelation process for guests
You can optionally add a new layer of security to the way booking cancelation requests are confirmed by guests.
In the previous plugin versions, a guest just needed to click the "Cancel your booking" button in their email – and that was enough to immediately cancel a booking.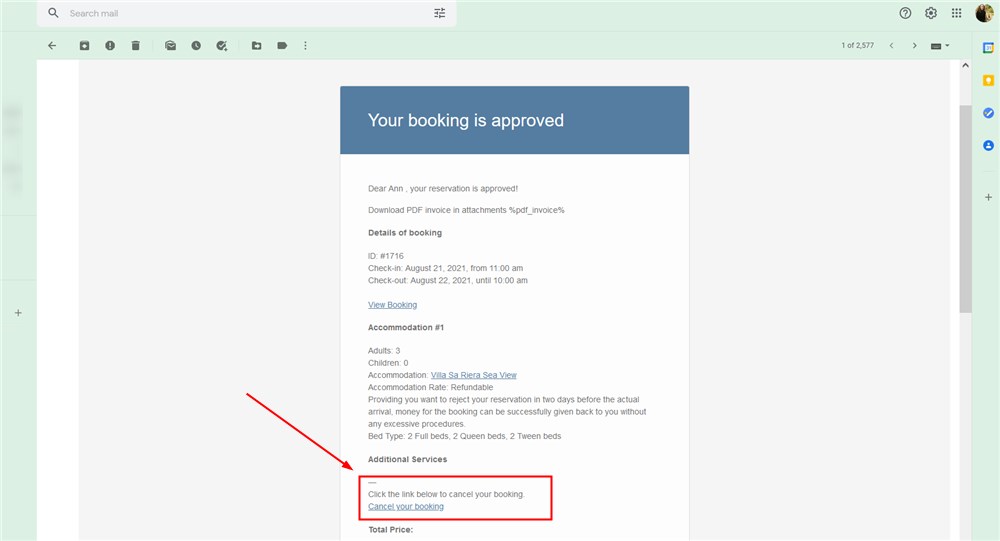 Now, however, you can opt to add one more step to the cancelation process that requires guests to confirm their intent one more time after they click on the cancelation link in the email. This will help you reduce unintentional booking cancelation requests and the workload generated because of these requests. Save some energy and nerve for you and your guests!
To apply the described booking cancelation process on your site, go to Accommodation > Settings > General tab > scroll down to the Booking Cancelation section.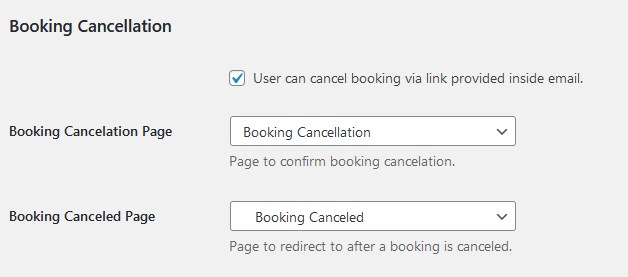 Instead of two, there are now 3 options:
"User can cancel booking via link provided inside email" – this one, as before, allows you to enable guests to cancel their booking (adds a cancelation link to the "Confirmed booking email").
NEW: "Booking cancelation page" – here you need to choose the "Booking cancelation" page if you want guests to be redirected to one more cancelation confirmation page. This page is added automatically after you update to at least Hotel Booking 3.9.9. – but you need to make sure that this page is selected in this menu.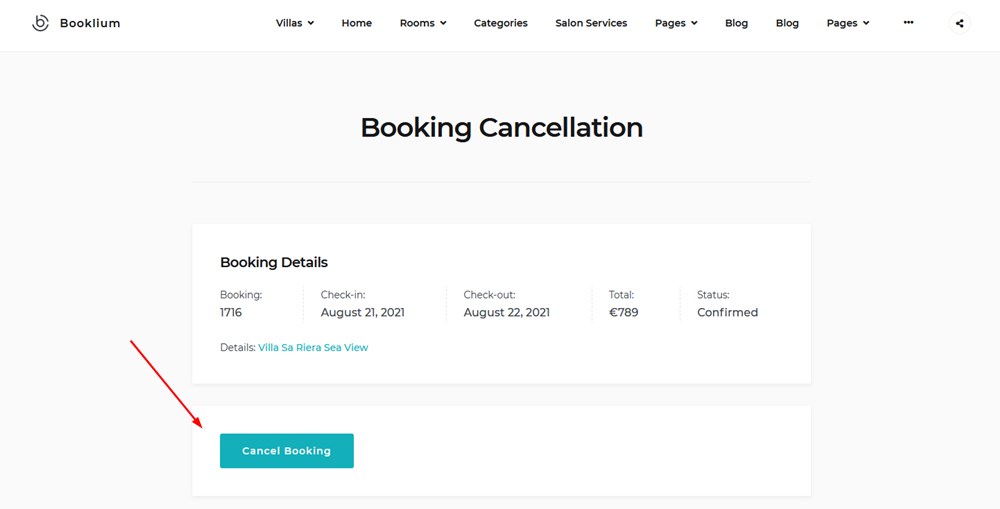 Note: if this page is not set, a booking will be canceled immediately after a guest clicks on the "Cancel your booking" link in their email.
3. "Booking canceled page" is the final page that notifies guests that the booking is canceled. It's a required page.

That's it! Feel free to test out the new feature and discover its benefits.
Disable booking rules when adding reservations manually
In addition to the eligible check-in and check-out days, min and max days to stay, booking rules also allow you to set booking buffers and min/max advanced prior reservation rules.
Starting with this plugin version, website admins can also opt for ignoring general Booking rules when adding reservation manually via the "New Booking" menu.
Obviously, a set of rules might be essential to impose on prospects who make a booking on your site but can at the same time get quite complex when you need to add a booking manually and quickly for some loyal customers who call you directly or when global sitewide restrictions must be ignored for certain reservations.
To solve this task, you can simply turn off/ignore global booking rules particularly for bookings added via the backend site dashboard manually.
To do this, go to Accommodation > Settings > General tab > scroll down to Search Options > find "Booking rules".
Tick the box if you want to ignore global site booking rules for manually added bookings:

Don't forget to save the changes. If the box is ticked, you'll see the notification about this when adding a reservation from the dashboard: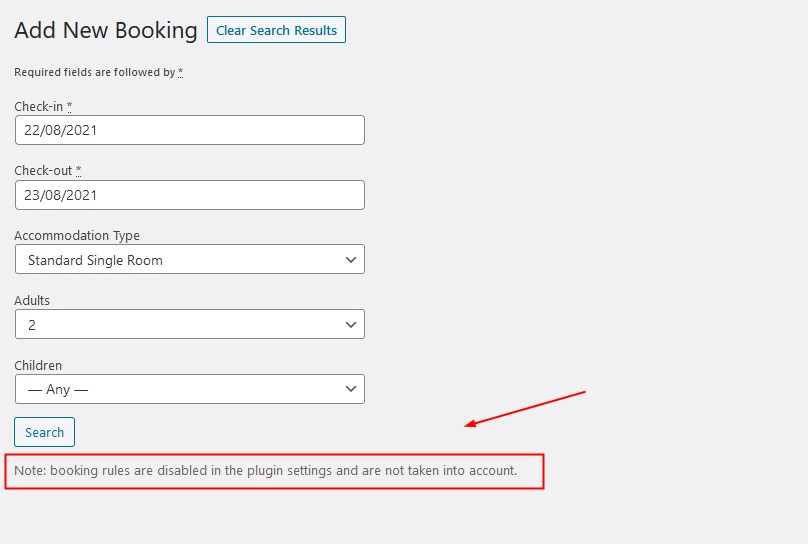 This way global booking rules won't be taken into account. Feel free to apply the rules for the admin search as well just by ticking the box.
You might have also noticed that we fixed a few crucial bugs related to payments and via Stripe and general booking rules in the latest version 3.9.11.
We hope the latest versions of Hotel Booking will help you strengthen your everyday routine tasks related to managing your rental business site and bookings. Let us know if you have thoughts to share!
Register a free trial to test HOTEL BOOKING