Hotel Booking Updated: How to Disable the "Confirm Reservation" Button
The work on the Hotel Booking WordPress plugin is in full swing. In the two latest versions, we made a primary focus on fixing existing issues so that we can move forward with a better core. Furthermore, the plugin now allows you to optionally turn on the immediate guest redirection to the checkout page, without a need to press the "Confirm reservation" button.
The Hotel Booking version 3.7.4 is now available without the following issues:
For those of you on multilingual websites, our developers fixed the issue with the automatic language switching in the Price Breakdown table if a guest edits their details on the checkout page. Guests will be able to complete a booking in their language from A to Z.
If you don't offer any bookable extras, thus, there is nothing to display on the checkout page and add to the cart, the "Choose Additional Services" title won't be displayed to not confuse your guests.
There is no more price discrepancy between the Price Breakdown table and Total Price when the number of guests is not specified.
If accommodation is unavailable, a guest will see a proper error message. In the previous version, the plugin returned a blank page so it wasn't clear what had caused the issue.
We improved the look for those Terms & Conditions pages that were built with dedicated page builders (unwanted spacing was removed).
Phew! That was a toilsome task. These are the main improvements that will hopefully make you a bit happier.
As for new features, starting from the previous Hotel Booking version 3.7.3, you can change the booking experience for your guests at the stage of adding a booking to cart.
Here is the default behavior: a guest chooses accommodation, then clicks "Book" (to add it to cart), then he or she needs to also "Confirm" it. This is required to support the ability to add multiple accommodations to one order and pay within one transaction.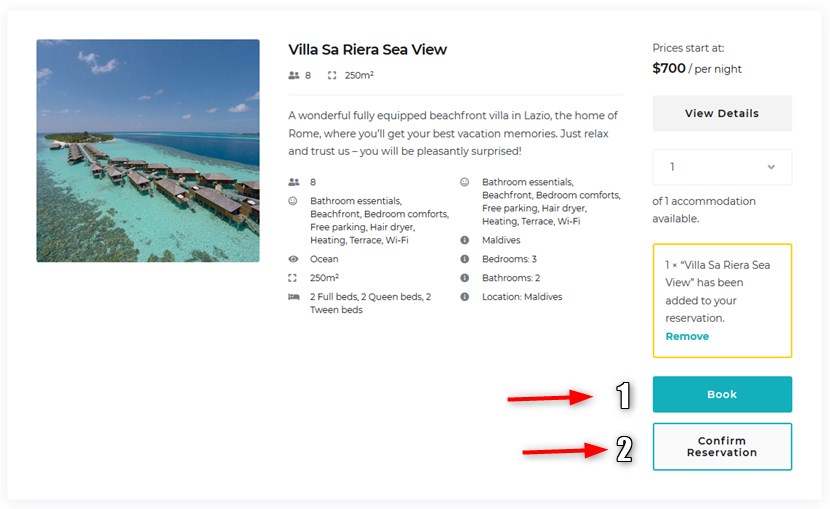 The newest version allows you to skip the "Confirm reservation" step and redirect a guest to the checkout page immediately upon clicking on the "Book" button. This is a helpful thing if you rent out a single property or just want to simplify the process for guests.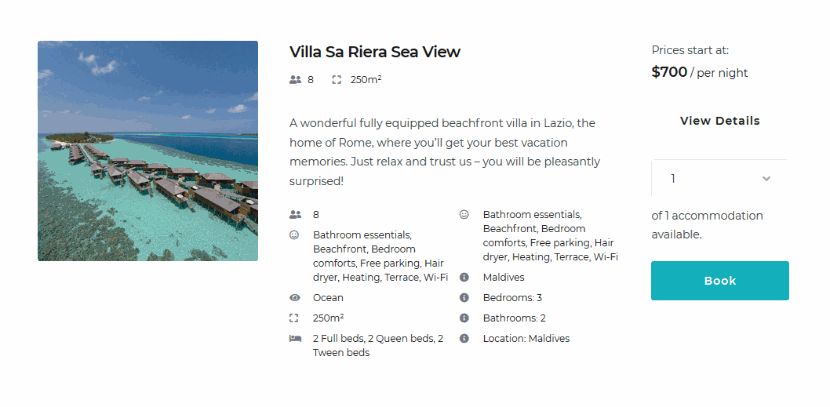 To enable immediate redirection, go to Accommodation > Settings > General > Search Options > "Book button behavior on the search results page" and turn it on. Don't forget to save the changes!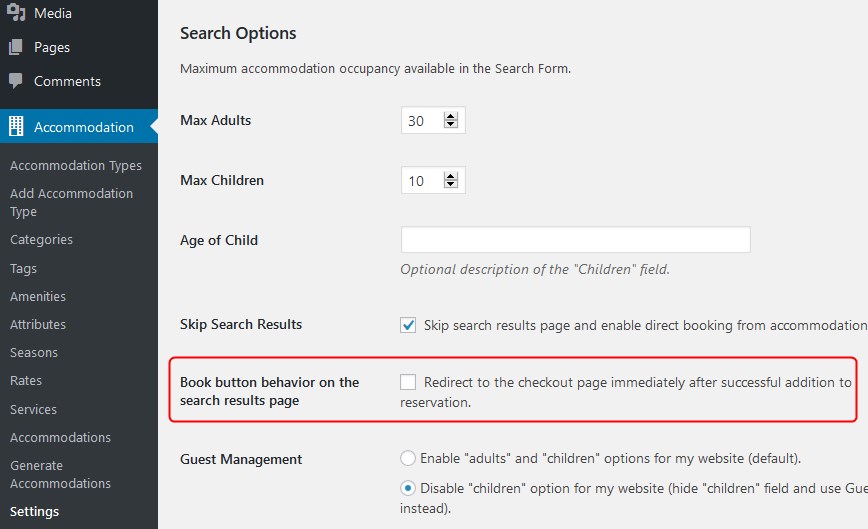 That's it! Thanks to your feedback, we are making all the necessary steps to improve the Hotel Booking WordPress plugin and turn it into the most powerful PMS and property reservation solution for WordPress. If you have any ideas, feel free to share them.