Google Fonts and Predefined Layouts in MotoPress Version 1.5.5
MotoPress Content Editor version 1.5.5 with both flexible and simple functionality is released.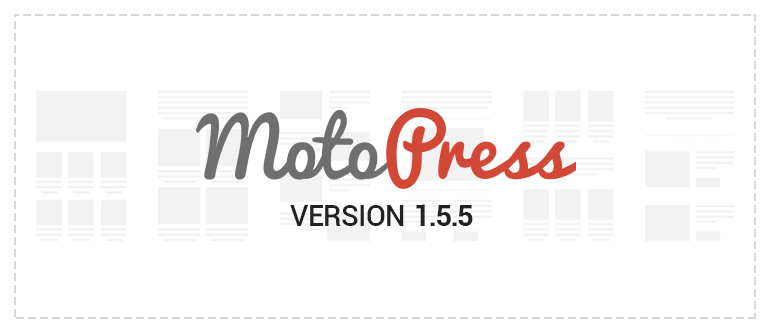 Its new updates will make your site look even more eye-catching, as now you can adjust some incredible new features, such as the ability to add Google web fonts, build your post and pages by the predefined layouts, display posts by tag and category in Posts Grid Widget, set image size in Posts Grid and Slider widgets and more…
Grid Gallery Widget
Grid Gallery widget provides you with a simple way to display gallery in your blog post or page. It's also possible to have a lightbox feature for this option.
With MotoPress it's easy to change the standard WordPress gallery to the gallery that looks really nicely on your screen. Images are styled in a convenient and stylish way, you are able to set the columns count, image size and even link each picture to media file, attachment page or lightbox.
Lightbox option allows readers view larger versions of images and galleries in an overlay effect. It is also optimized for mobile devices, so you don't need to peer at a picture, just tap the image and it will be shown up center filling most of the screen.
Space widget
Updated MotoPress plugin enables to inserts the space in your page or post. If you need to create different kinds of dividers anywhere in your page, you can choose between: light, normal, dotted, dashed, double, grouve, ridge and heavy. No coding is required, all done in a nice and easy to use interface. The divider is a great tool to margin text, display line, separate content and image and etc.
Google Fonts
One of the most exciting updates of version 1.5.5 is the ability to use Google fonts, making it easier for developers, designers and simply WordPress users to build good looking websites.
It's really easy to add quality and beautiful typography to your web pages and build readable content. Go to the MotoPress, click 'MotoPress Options', scroll the page down and add Google font you prefer. We've already use 'Open Sans' and just added 'Roboto' 'Oswald' and 'Lobster'.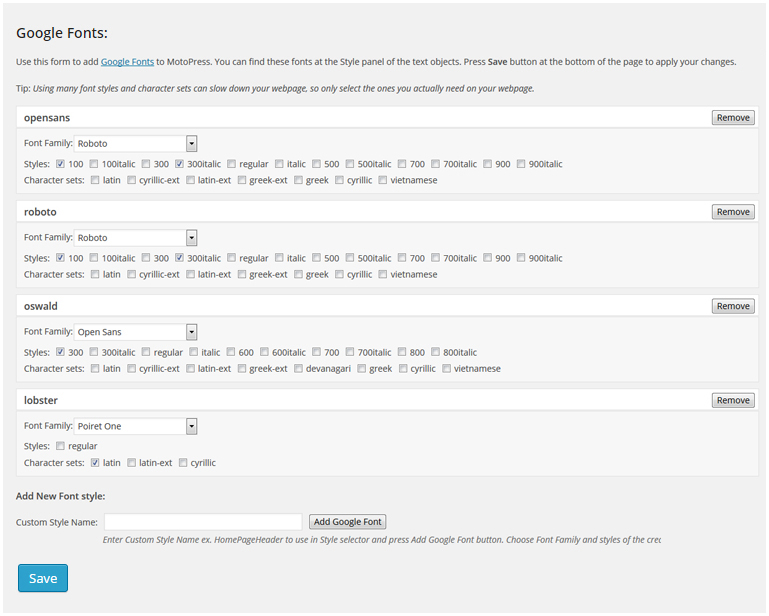 And here are the results:

Predefined Layouts
When you get started with the look of your web page and have no idea what structure to build, we have a great solution – predefined layouts. You can select any predefined page template and fill in it with your own content. They are accessible below the main editing area and are really well-structured, as you can create a landing page, call to action page, feature list, description page, service page and product page.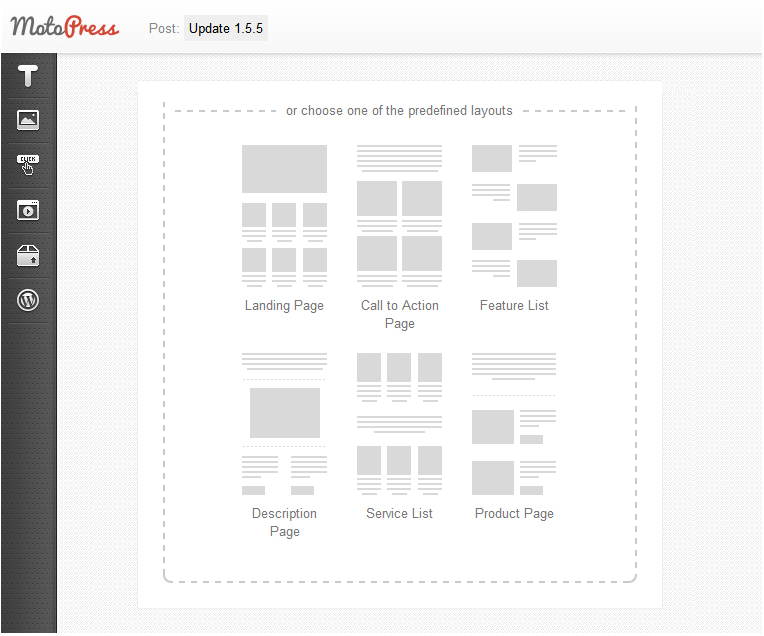 Display posts by tag or category in Posts Grid Widget
If you need to display your posts by tags or categories, it's easy as 1,2,3 with Post Grid Widget.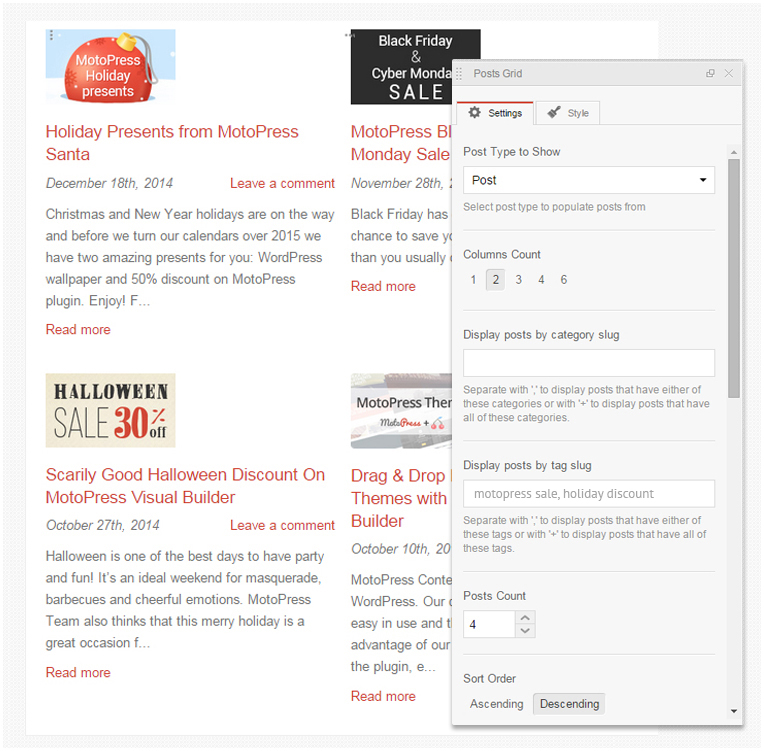 You can:
display posts on a specific page
set columns count
select whether display post by tag or category
choose posts count
display posts in ascending or descending order
set post style
display featured image
display image in different sizes
set title style
show date and comments
set "Short" "Full" "Excerpt" or "None" text description
show pagination
MotoPress Content Editor version 1.5.5 also contains some bug fixes which improve plugin functionality and usability. There is a lot going on under the hood that will help Content Editor perform better. What are you looking for with the upcoming releases? Share your thoughts!