Holiday Presents from MotoPress Santa
Christmas and New Year holidays are on the way and before we turn our calendars over 2015 we have two amazing presents for you – WordPress wallpaper and a 50% discount on the MotoPress plugin. Enjoy!
Festive winter wallpaper for your desktop!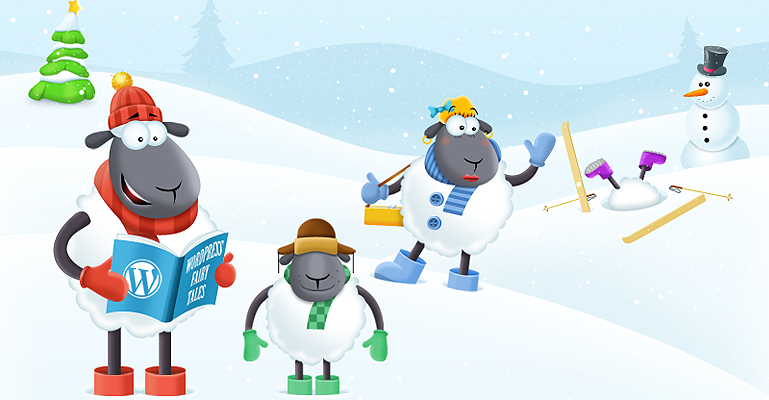 These merry sheep will by far make you smile the whole day. Just choose the necessary resolution for your screen and relish the cheerful symbols of the upcoming year.
480×320, 640×480, 800×600, 1280×800, 1280×960, 1440×900, 1680×1200, 1920×1080, 2560×1440, 2560×1600, 2560×1800, 2560×2560, 3200×1200, 3840×1080, download all.
MotoPress Holiday sale!
What is the most awaited part of the holidays? Of course huge discounts! We also have great news for you, we offer 50% off on any MotoPress license.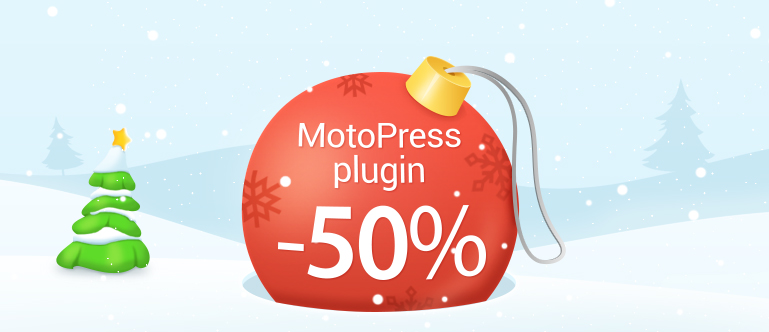 Insert the code NY2015 on the checkout page and get a drag and drop Visual Builder for the best price! This deal is valid till the 31st December 2014.
It's a great chance to own drag and drop visual builder for WordPress for such a low cost. It'll help you to create beautiful web pages, add parallax effects, video backgrounds, style your columns and rows, extend the functionality with your own shortcodes and edit any content element of your website with ease.
We have never had such a big discount on our website, don't miss this opportunity as the next one may be in a year only.