Download Free WordPress Restaurant Menu Addon: Customizable Menu Cart
It's a high time to add some free goodies to your online restaurant powered by WordPress and MotoPress, agree? Along with some really conversion-boosting extensions (WordPress Food Delivery and Toppings plugins) for your Restaurant menu system, we've just released another useful addon, which is available for free download: Restaurant menu cart.
This plugin automatically adds a shopping cart icon into any available menu of your WordPress website and makes it so familiar and easy to use for online shoppers, so the whole process becomes even more intuitive for them. See how you can modify this plugin.
First up, download and activate the plugin, then navigate to Restaurant Menu > Settings > Menu cart, where you'll see the alternatives of various options (including the menu where the shopping cart icon should appear):

On the next step, you can choose when the icon should be displayed: always or only when something is already added into the cart:


Moreover, you have a great choice of icons to choose from for your shopping cart: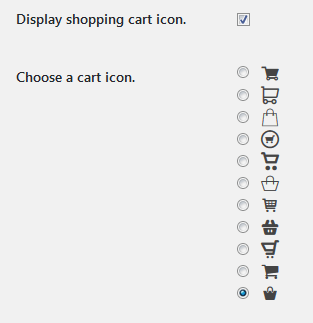 You can also customize what items should be visible in the cart: the number of items, price or both. Also, don't forget to specify the alignment that would have the most optimal look for your particular menu: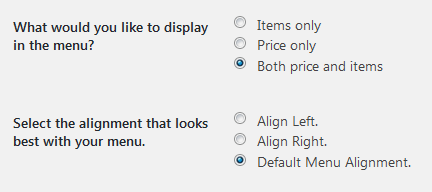 Moreover, if you have any custom styles to add, just input them into the appropriate filed and save the changes:

Hopefully, this useful addon will come in handy in improving your online restaurant menu.
More good news to come. Stay tuned!