MotoPress Content Editor Updated Version 1.4.3
MotoPress Content Editor version 1.4.3 is available. This update includes chart widget release and minor bugfixes.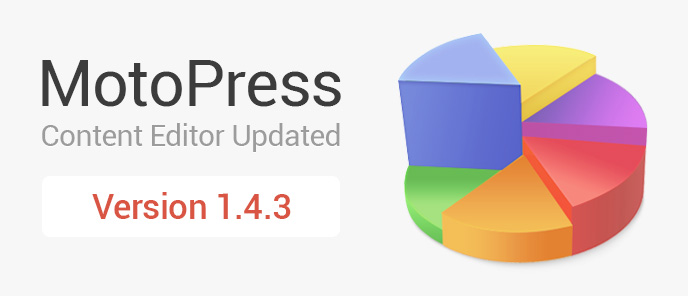 Chart Widget is an awesome solution for your business. It's a great built-in element to present the information in a graphic format. Such a kind of aid will make your informational pages more engaging and understandable. MotoPress enables the creation of charts without writing a single line of code.
You can fill your chart with information manually or simply add the data from a Google spreadsheet, CSV file, or any other source which supports CSV format, just make sure that columns are separated by commas. To add statistics from Google go to your Google Drive, open the existing spreadsheet or set up the new one. The first row has to indicate the column names. Look at the example below which showcases how you need to organize the information in your spreadsheet.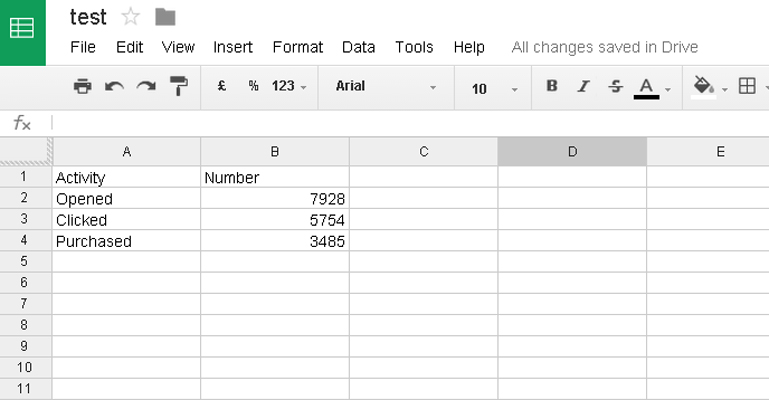 When your final data is ready click on "File", "Download as", and choose "Comma-Separated values" (.csv, current sheet).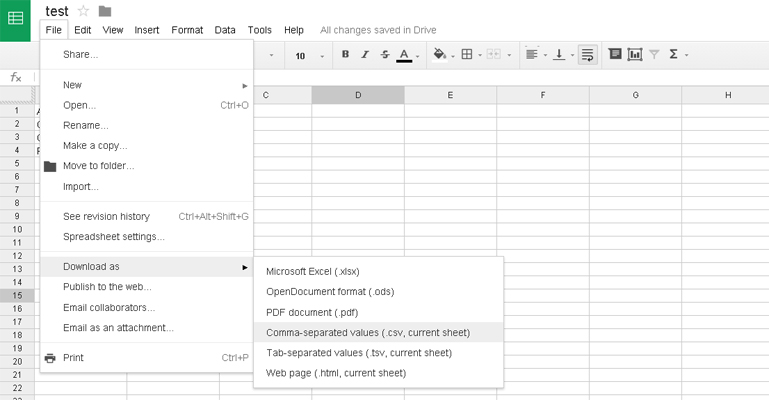 Then open the downloaded file and copy saved data to the chart settings. Don't forget to indicate the chart name.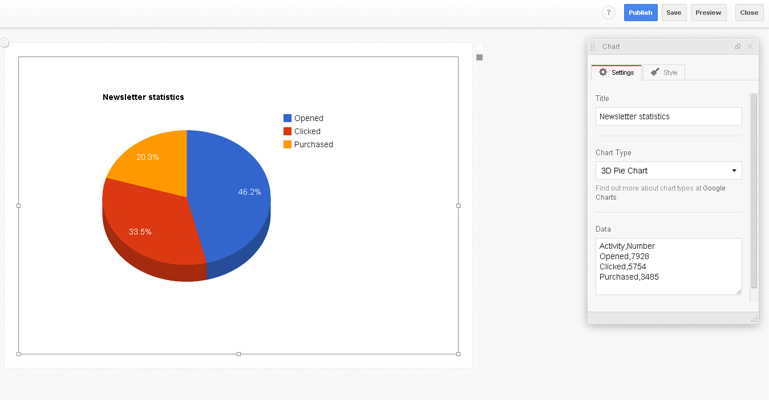 MotoPress will load your information and show the chart. Your informational aid is almost ready, just change visual settings, you can choose any appearance you like:
Column chart
Bar chart
Area chart
Stepped area chart
Pie chart
3D pie chart
Line chart
Histogram
You can see the final chart look right in the working area as all changes automatically reflect in your chart.
Forget about static images, use MotoPress Visual Page Builder for WordPress and add your dynamic visualizations with ease.