Meet an Improved MotoPess Hotel Booking Plugin for WordPress: Version 2.4.2
The new version of the WordPress property rental system, the MotoPress Hotel Booking plugin, is ready for use! If you want to take a quick look at the latest enhancements, welcome.
This plugin version 2.4.2 comes with a more intelligent search algorithm, lots of bug fixes, and extra customization flexibility.
Okay, let's list the main updates.
24-Hour Clock System
It appeared MotoPress Hotel Booking plugin users were facing some issues with a 12-hour clock as not the entire world is using the a.m / p.m clock. So, to avoid possible problems with saving the correct check-in and check-out time, the time settings were rolled back to an easier manageable 24-hour clock system.
Check it out in Accommodation>Settings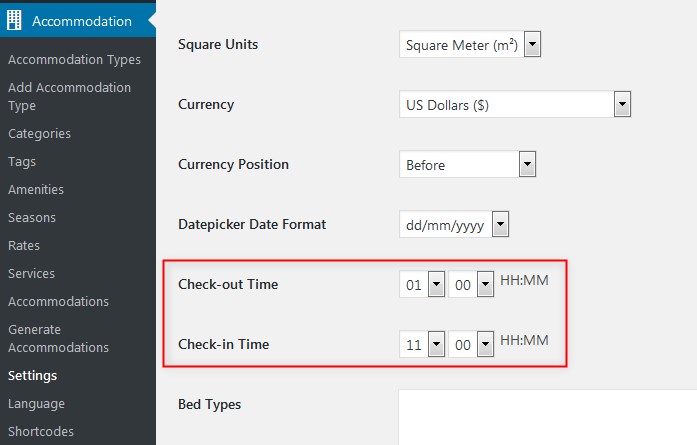 Add Tags
If you need tags to filter your accommodation types in a more advanced way, your dreams came true! From now on, along with categories, you can add custom tags and get more flexibility for structuring your rentals.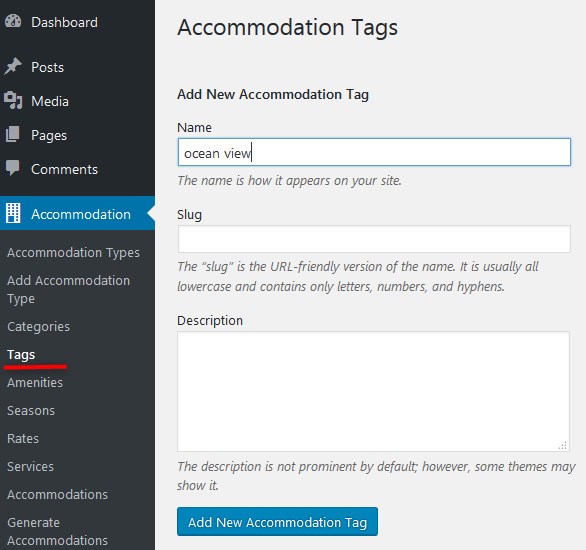 New Shortcode Parameters
The [mphb_rooms] shortcode now comes with more parameters: you can filter the accommodation types using categories, tags, accommodation IDs, or relation for tags and categories. So it's easier to display only very specific accommodations types.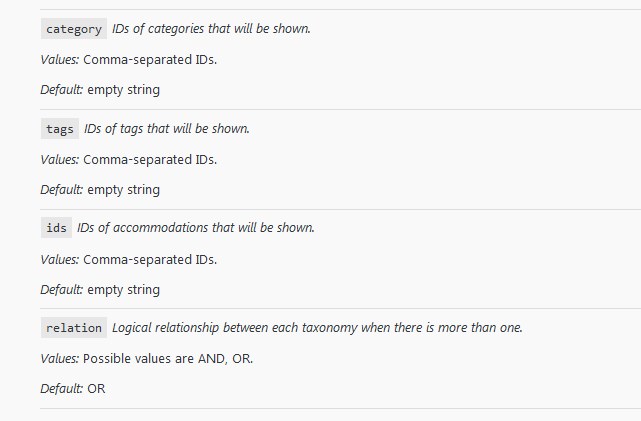 For example, you may use AND and OR values of relation for tags and categories to output:
OR – all items from the set tags and categories
AND – only specific items that come with all mentioned tags and categories.
This enhancement will be foremost helpful for developers.
Set the Age of Children
All hotel establishments have their own "house rules", including the age of children. Now you can clarify this info right in the search availability form: add your custom text next to the "Children" field and it will be displayed on the front.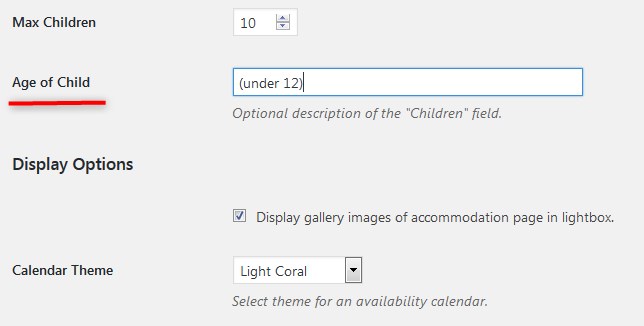 Give it a try!
Improved Search Availability Calendar
The calendar may have displayed a wrong stay-in available period because of the rules/seasons conflict.
It shouldn't be a problem anymore! A minimum stay-in period should be correctly shown depending on the check-in date.
The Priority of a Custom Booking Rule
Your custom booking rules now have a higher priority over the global booking rules. Fair, isn't it?
New Status for Blocked Accommodations
If you manually block certain accommodations (set custom blocking rule), you'll also see this info displayed under the Blocked status in the Booking Calendar.
New Behavior of Bookings Sent via iCal
The process of sending booking data across OTAs and your website is now simplified: thanks to 2 new fields, Summary, and Description, you now receive more detailed bookings on all platforms. The booking data is sent to OTAs and your site in exact same format as it's received.
Plus, several bug fixes, which you may check in the latest release notes.
Sounds awesome? All these improvements are primarily the result of your feedback – you advise us which direction to follow and what issues to fix. As a result, the MotoPress Hotel Booking plugin is becoming a better tool for creating a WordPress hotel website and achieving your business goals.
---
Direct website bookings or OTA? Data might hint you at the answer.