5 Cool Tools to Market Your WordPress Plugins and Themes
If you are building killer WordPress plugins and themes being keenly aware of all the design/development magic, that doesn't necessarily mean you are a go-getter in marketing. Right?
In fact, marketing WordPress products is another huge battleground that requires a specific sort of skills and 'accessories', sometimes gained through years of experience.
But when there is no time or resources for hardcore planning and building marketing strategies (a solopreneur?), you may still benefit from plenty of awesome WordPress tools that you can give a try any time and get more exposure!
It's worth mentioning that the main focus of this post is put on the tools that can do the work organically – through building credibility and a healthy relationship with your audience (instead of just creating blatant ads.)
Honestly speaking, good marketing is not about creating perfect ads or tricky ploys. It's simply not gonna work nowadays, at least with the majority of conscious prospects, in a long-term perspective.
So, here we are listing some cool analytics, product presentation, and support tools. Why not only marketing? Because marketing doesn't stop after the purchase – it's a continuous process of building relationships with the customers, bringing value, and always meeting your own standards.
Let's check out those tools you've probably have not heard about!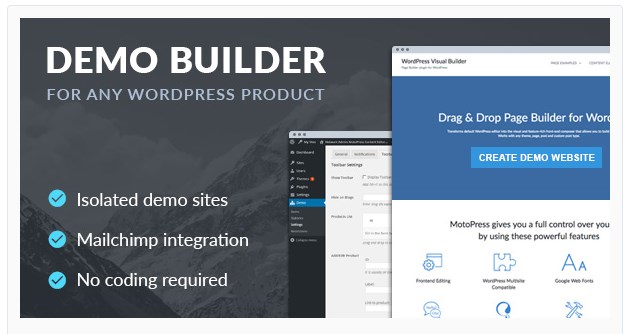 Demo Builder is a WordPress plugin that lets you create frontend and backend demo for your WordPress products without tinkering with any in-house solutions. Basically, even not advanced WordPress users from your team can build a demo without any coding. This demo builder is a Ninja demo plugin alternative (for those who remember the latter.)
There is a simple truth of marketing for WordPress developers: no demo, no sale. In this time and day, prospects are looking for a "higher-touch sales process", namely, they want to be maximum sure in what they get before they pay.
If you are ready to provide a frontend demo and especially a trial account for backend testing, you naturally establish your credibility and build a healthy relationships with your prospects. You simply show that there is nothing to hide and you are ready to overdeliver (while some of your competitors probably mask their limitations in perfect ads.)
You don't want your prospects to look for an illegal 'nulled' version of the plugin or theme to test it, do you?
MotoPress Demo Builder plugin lets you provide interested prospects with individual trial accounts, for which you can set the lifetime, user roles and restrictions, etc. Upon the expiration, the accounts are automatically cleaned up (you may also let users save and import the changes if they are ready to buy the plugin or theme.)
For your marketing purposes, the plugin comes with the MailChimp integration and cross-advertising toolbar to refer to all your other products.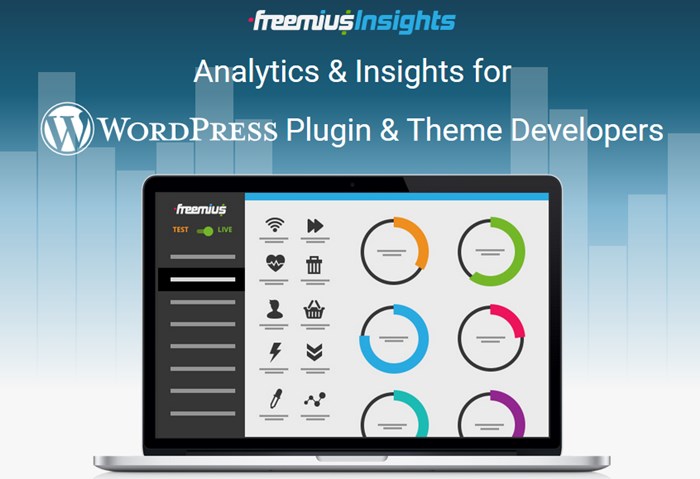 Guys from Freemius provide awesome WordPress tools and insights to market your WordPress plugins and themes effectively.
If you need more data-driven solutions to improve your plugin or theme and learn more about customer behavior, analytics from Freemius Insights can be your awesome helper in gathering desirable metrics.
Freemius is a SaaS solution, so to make it work for your WordPress plugin or theme, you'll need to integrate them with Freemius' WordPress SDK by copying and pasting a snippet of code. This will generate an opt-in screen for all users who activate your plugin or theme. With the user's permission, you'll get all data, learn why they abandon, automate your marketing, and more.
What if you try it and figure out that you need to refocus the whole marketing thing? Don't guess! If you need more numbers, go ahead and start using Freemius for free.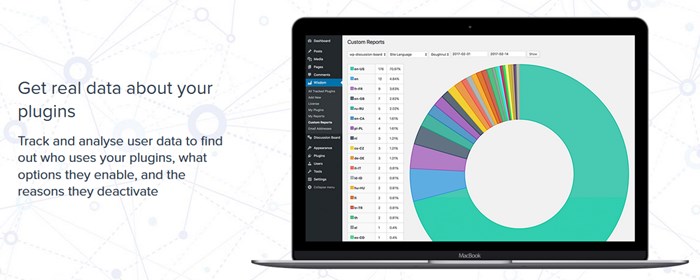 The Wisdom plugin was released in March 2017, so it's relatively new. It actually performs the same thing as Freemius, but Wisdom is a plugin, not SaaS.
Moreover, unlike Freemius, Wisdom works only for plugins. So if you prefer managing all your projects from one WordPress dashboard, Wisdom can be a good way to go in gathering ultimate analytics data about WordPress plugins you sell.
Wisdom can help you get all the needed info about people who use your plugin, most used plugin settings, WordPress version and theme used, info about the server and PHP and find out more about the reasons why people deactivate your plugin. You can also request the site admin's email address to ease your email marketing.
Gareth Harris, the Wisdom creator, shares his experience of using the plugin for his own plugins and themes (in the recent interview with the WPCouple)
''I've been able to start drilling down on reasons for deactivation and therefore make improvements…. An example of that is a Discussion Board plugin that I have where users were giving the main reason for deactivating that the set-up was too complicated. I automated some of the set-ups in a new version, and the deactivation rate fell. The knock-on effect then is that more people continue using that plugin – and more people choose to upgrade to the Pro version.''
Proof! Profit!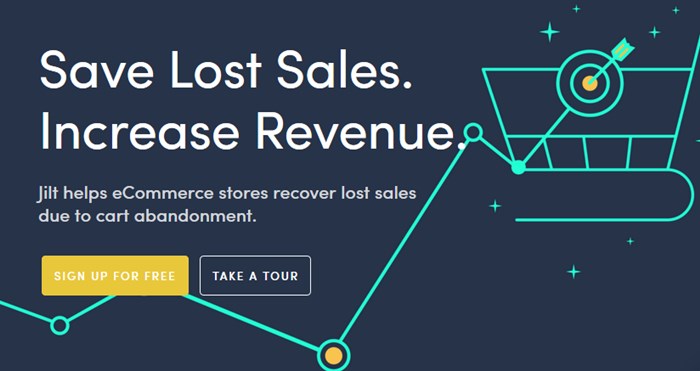 Jilt is a great marketing tool to reach out to prospects who started but did not finish the purchase of your products. It's the era of multitasking, so you are never sure about what was the reason for the 'abandoned cart' and it's better to try to remind about it than not! If you need more numbers, according to Cart Abandonment Rate Statistics, 69.23% is the average cart abandonment rate. So many people that still could be your loyal customers! Do you know your own stats?
Jilt lets you create effective marketing campaigns to recover your lost revenue by sending smart, not pushing 'abandoned cart' emails. There are lots of tracking and customizing tools provided with Jilt to help you ease management work and leverage your key marketing resources.
Mark from WPMayor was recently telling an inspiring story of how Jilt helped their WordPress plugin business recover $10,000+ in lost sales:
"Introducing Jilt to our WordPress plugin sales process has been a success thus far, and we plan to continue using it for the foreseeable future. It has helped us reach customers who we previously would have lost for good, and that small discount has even helped some customers take the plunge."
To connect Jilt to your store on WordPress, you'll need to sign up for a free Jilt trial, download free connection plugins like Jilt for EDD or Jilt for WooCommerce plugins, and enter the Jilt secret key from your Jilt app account into the plugin settings. You are ready to increase your sales!
That's it!
Found anything new for you? Want to share your favorite marketing tool for WordPress developers? Okay, what's that?
You might also find useful:
All MotoPress plugins and themes for just $299 (unlimited access)