Create Awesome Product Demo with WordPress Demonstration Plugin
MotoPress has some great news for developers who create WordPress products for different purposes. We offer a smart organic solution to increase sales or downloads of your works and win people's trust! It's realized in a new WordPress Demonstration Product plugin, which aims to help you construct an awesome demo presentation of your WordPress work and give users access to its dashboard for trial testing. Isn't it the best method to present your WordPress theme or plugin in a way your users want to see it?
Why so many people tend to check the cafe menu online or read reviews about the coat before ordering it on the net? Obviously, they want to get the maximum reality of something they are ready to pay money for. And while you present it on the net, you get more chances to make this reality even more attractive. If you are still tinkering with your WordPress products trying to give them a saleable description, get the solution that will make your work much more easy and effective – let users "see and touch" your offerings online.
Let's discover more features of the WordPress Demonstration plugin possibilities.
First up, do you mind a quick look at the plugin from the perspective of a user (your potential customer) and administrator (you)?
In general, administrator is able to:
Create a front-end live demo presentation of WordPress products, so the users can see a fully setup products with all possible features.
Optionally provide users with their own accounts to test the product on the WordPress backend and see how it works for them.
Work with ultimate management tools for setting frontend and backend demos.
The user has a chance to:
Preview how your WordPress product looks/works on the frontend.
Test available settings on WordPress dashboard in a personal demo account, apply changes in real time (you define what settings and for how long are available for testing).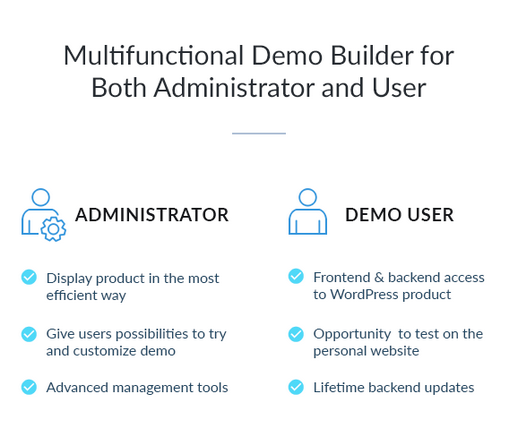 More Features
So, if you decide that your users deserve an opportunity to test backend functionality of your products, you get unlimited tools and features to make demos maximum useful for you and your users: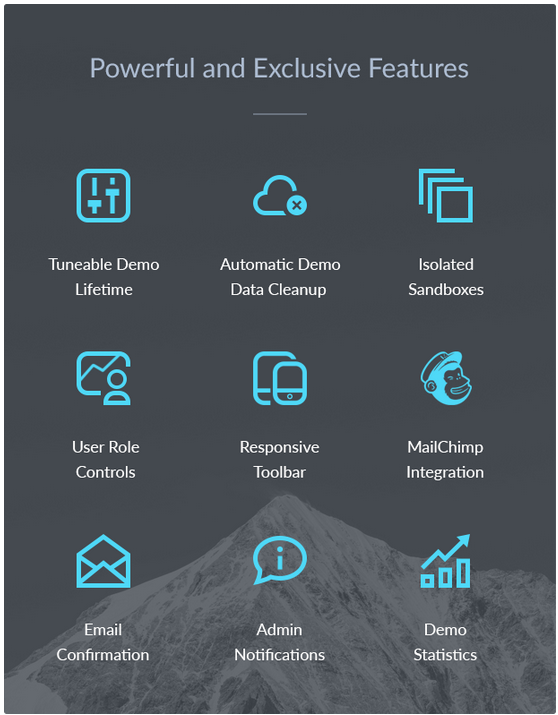 Define the amount of time which you believe is enough for the users to get aware with your product and not to lose interest in it. Demo users act faster as they are limited in time, so it gives you more chances to analyze whether the product meets target needs.

Be sure that sandboxes (demo accounts) will be automatically cleaned up upon the demo expiration. You server will never be overloaded with unneeded data.
Each demo user will be able to modify content (update, delete files) in their personal accounts which are insensitive to the changes other users apply. This will surely please your customers as very often trial WordPress dashboard is common for all users.
Managing user access, you define which role to give to all demo users. It depends on how much customization freedom you want to provide them with.

Moreover, you can easily tick the needed options to restrict access to particular pages: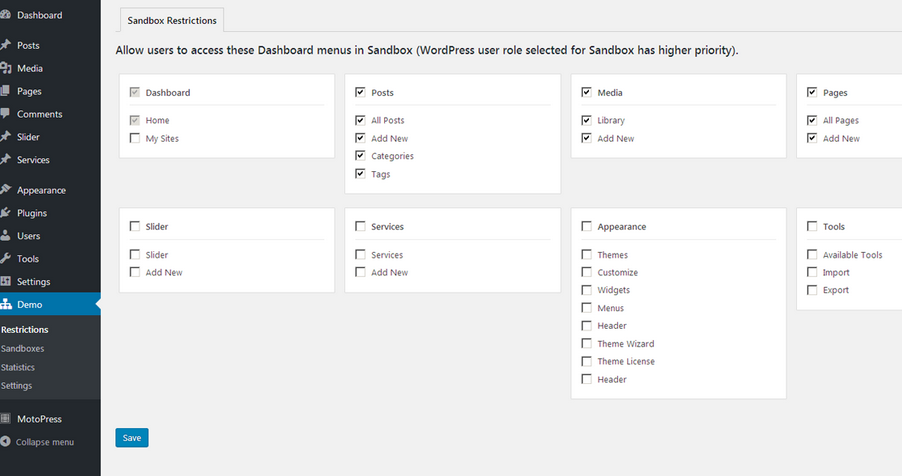 You can optionally switch on the responsive toolbar which enables online emulators for different screens and a product switcher, so the users can go to check your other products. Handy tool to preview the product on different screens and a great marketing weapon at the same time. That's sweet, agree? You can also enable just some particular option of the toolbar.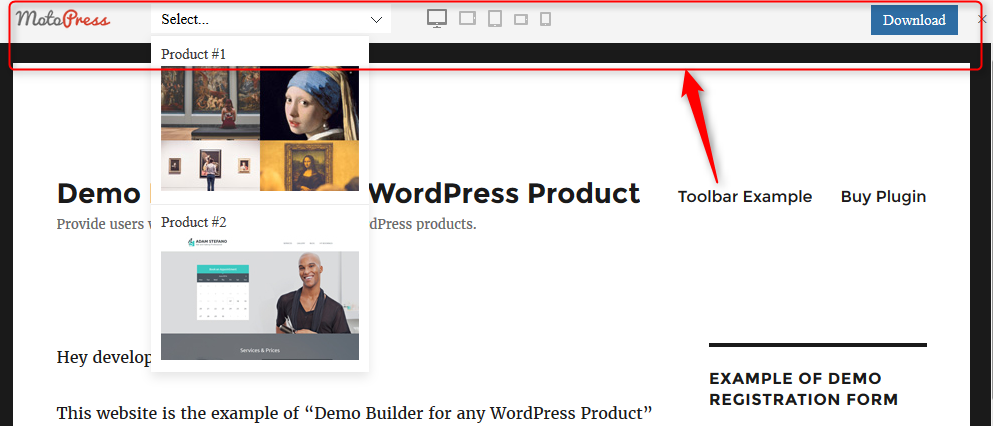 Define the first landing page for demo users
Of course, you want to impress the users with the best options and features of your WordPress products. The plugin lets you redirect them to the chosen page or post right after the demo account is confirmed via email.

Easy management of sandboxes
View, analyze or delete the sandboxes with a simple set of tools: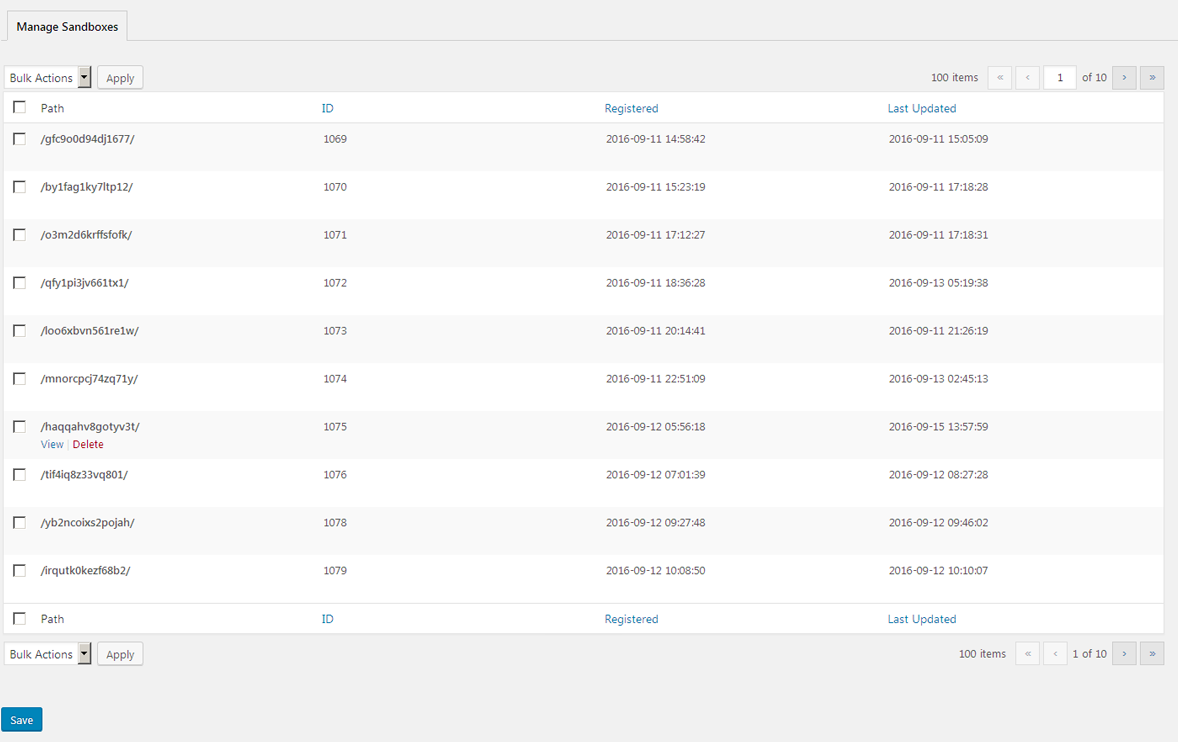 You can also preview statistics on amount of demos and frequency of their creation: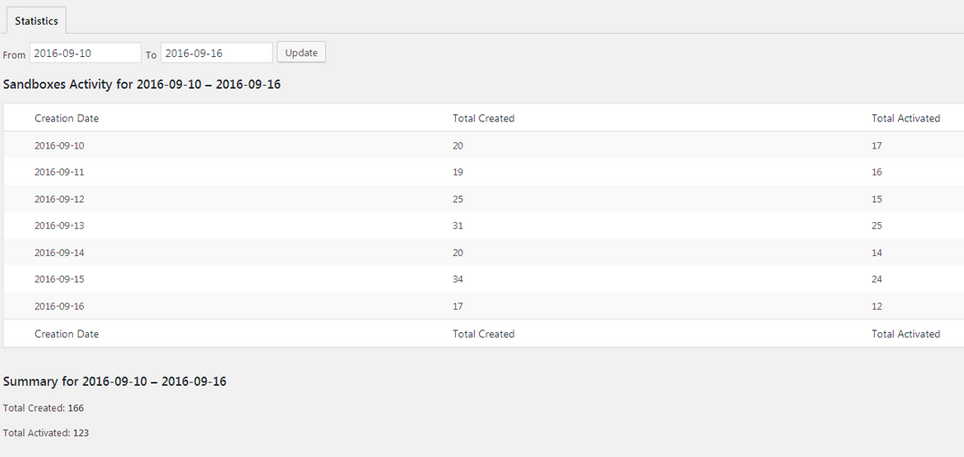 You can build a registration form with all needed fields or create an email template much faster and easier with a list of available shortcodes: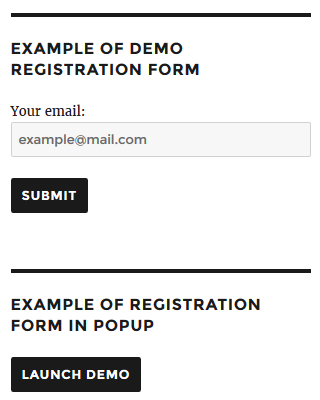 Admin and User email confirmations and notifications
Want to stay updated on each new account created? Just switch on admin notifications in the plugin settings. You can also customize demo user notification and confirmation emails right from your dashboard: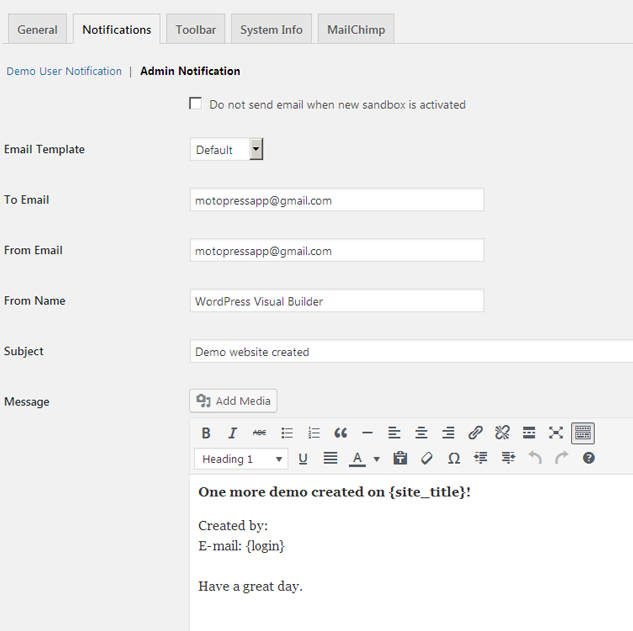 We made sure that this plugin is not just a tool to build demo presentations, it's able to take your marketing strategy even further thanks to the embedded MailChimp automation feature. Group your potential customers by the interest in your MailChimp account and reach out to them even more wisely.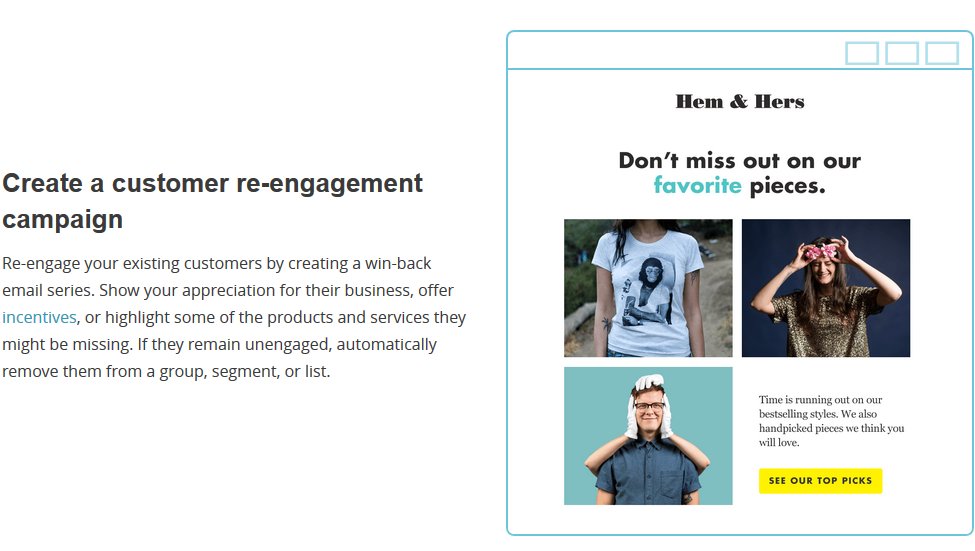 Step-by-step tutorial
We've prepared a detailed guide to simplify your work with the Demo builder or address it anytime when any questions appear.
WordPress Demonstration plugin documentation
To make the setup process more clear right away, we can sketch out a quick instruction of how to start creating your demos so you see it's pretty easy:
Create a WordPress Multisite network (it's necessary!).
Install and activate WordPress Demo Builder plugin.
Build your unforgettable demos in a way your wish and apply all needed settings.
If you wish to provide interested users with access to the plugin dashboard, set Demo registration form, so they are able to create sandboxes and experiment with your products.
After account confirmation, all demo users are sent follow-up emails created with MailChimp automation, so you get more chances to convert users into customers.
Test it yourself
So, you found the plugin not that difficult to work with, but want to feel yourself in a demo user's shoes? We've already created a demo account for this purpose. As example we took our Restaurant menu free WordPress plugin. To get the idea of how a user will be able to work with your WordPress product demo, click the button below:
Here is another demo presentation built with a help of Demo Builder for any WordPress product plugin. It presents content modules of our main Visual Page Builder plugin on the frontend: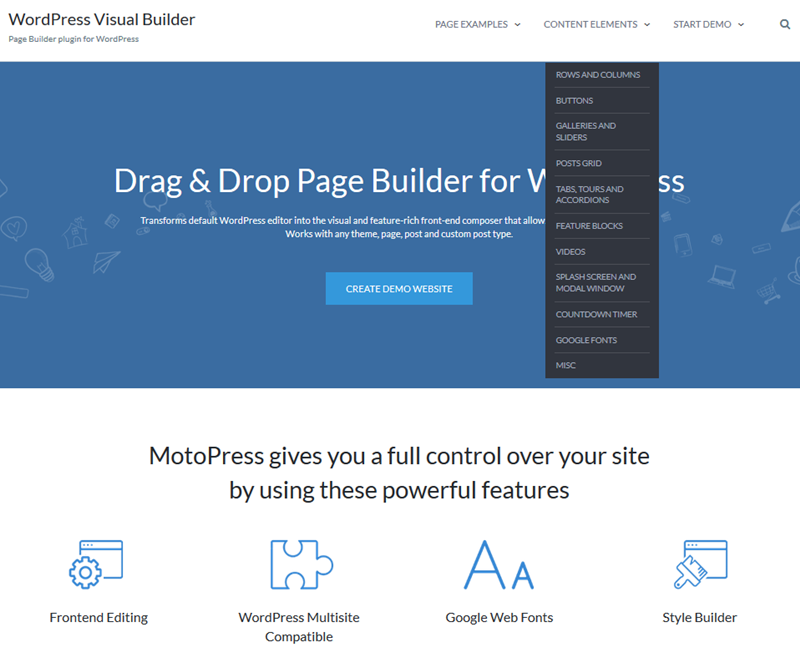 Many Internet resources state that a demo presentation is a must-have. With no doubt, having a WordPress demo site is a vitally important thing for any product. If there is a digital company, which provides users with WordPress demo sites of every product they produce – this company gains more trust and, subsequently, more profit. Just assume, your website visitors open a themes tab (providing you developed them), and right away can view all WordPress demos of these themes. Isn't that great?
Imagine you are a customer who is looking for a WordPress product. You have found two variants where to buy an appropriate item – one variant provides you with WordPress demo of the product and the second one – doesn't. Which one would you choose? Of course the first one. To make your website always "the first one" we developed a WordPress demo site plugin, so the question "How to make a WordPress demo site" will never occur to you.
As soon as MotoPress WordPress trial plugin is installed, you get access to your own WordPress admin demo dashboard where all the statistics about displayed demos will be available for you. As previously stated, it is extremely handy, since many useful tools for managing and building demos are provided to you.
We hope, that now you surely know how to make WordPress demo site effortlessly and manage it in clicks! Don't postpone a moment that can significantly increase the popularity of your products and sales, give it a try with MotoPress.
Have you used Demo Builder already? What are your thoughts? We are eager to hear your feedback!
Test WordPress Demonstration Builder
Buy Demo Builder on CodeCanyon
Buy Demo Builder on our website
Check out real-world examples of using WordPress Demonstration plugin!
You might be also interested: get the Demo Builder with all our plugins and themes in one extremely discounted bundle and use all on unlimited websites with MotoPress Membership.