WordPress Booking Plugin Updates: GDPR Ready and More Mature
Version 2.7.0 of the MotoPress Hotel Booking plugin comes with updates that consolidate the booking functionality and provide further options for making your WordPress rental property website GDPR complaint. Let's take a look at the most significant changes.
GDPR compliance
First up, you may rest assured that people who submit bookings on your website, no matter whether the payment was made or not, won't be able to complete the booking until they accept the terms and conditions/privacy policy of your website.
According to the GDPR, this is required to receive user's consent before processing any personal data. Have you already put effort into creating a proper privacy policy page? The booking confirmation page of the Hotel Booking plugin now comes with the implemented checkbox for you to receive permission from people to use their personal information.
To make it work, go to Settings > select the Terms and Conditions page (it should be created beforehand with your privacy policy and terms and conditions content).

On the front end, when your guest scrolls down to the final booking confirmation step, they won't be able to proceed unless they check the box to state that they agree to your terms.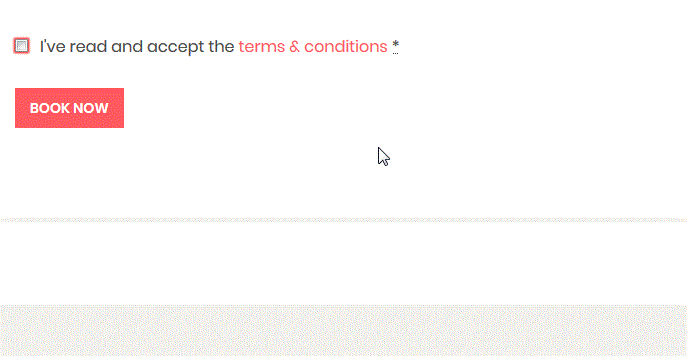 Make sure to create the page and add a checkbox!
Manual bookings created from the backend
A new, very prominent system to add bookings manually has arrived!
You or your staff are going to be very happy about how quickly it's now possible to add bookings submitted over the phone or via whatever way the travelers find to reach you directly. Manually added bookings by the admin will be instantly added to the system and the chosen accommodation will become unavailable for booking.

To add reservations manually with the Hotel Booking plugin, go to the Bookings menu > find the "Add new" button > you'll see a standard search availability form that will search through the system. You have more options than your guests here as you can even check the availability for chosen accommodation types.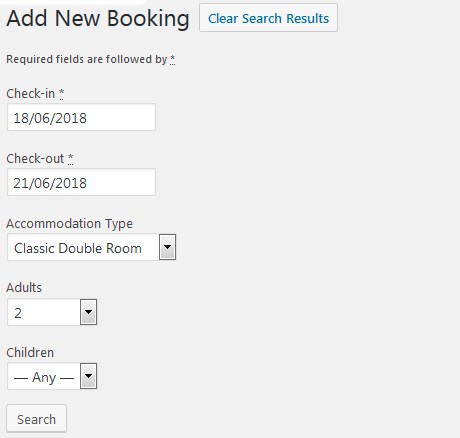 In the list of available accommodations, you'll see their capacity and a base rate. Then simply choose the needed accommodation and hit "Reserve". If needed, you can book more than one item at a time.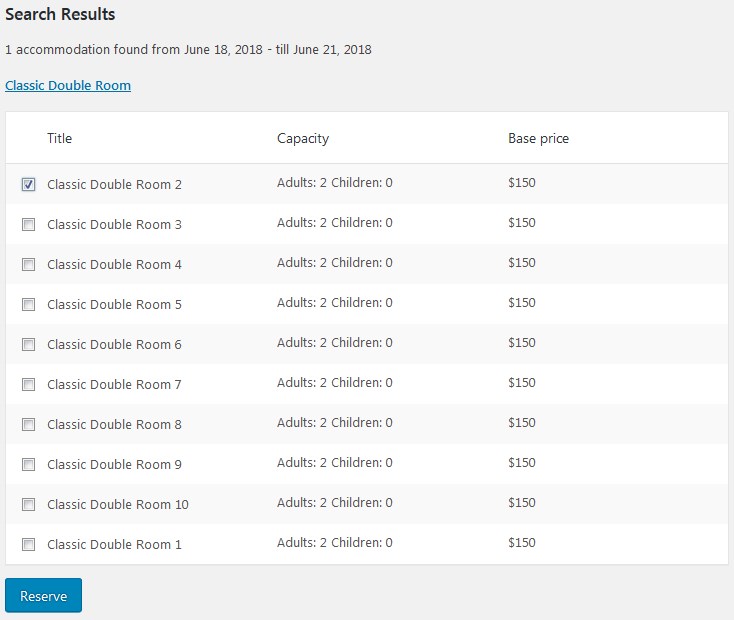 You'll be redirected to the booking confirmation page, where you'll need to input the standard personal data of a customer. This includes a full guest name, email, phone, etc. Moreover, you can select a preferable rate, apply discount coupons and add any services to the reservation. Once the booking is created, you can even add a payment manually if, for example, you received a payment outside the website.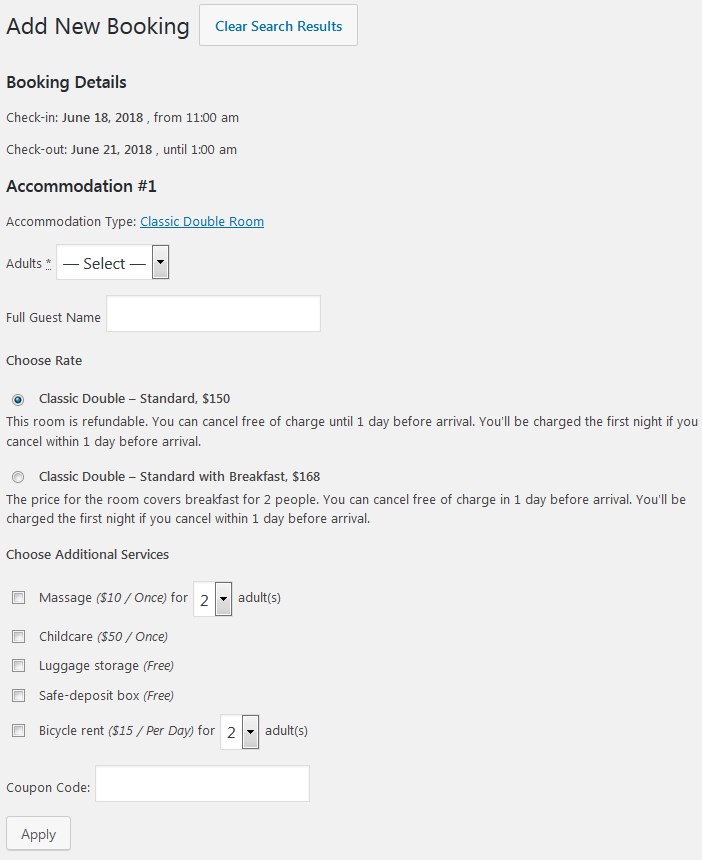 That's all! You are ready to state the final price and book an accommodation for your guest from the admin dashboard.
iCal import data in logs
Many Hotel Booking plugin users found it uncomfortable to see only the source of booking in the booking logs.
From now on, the summary and booking description will be also imported from external OTAs to your booking plugin dashboard. This way, you'll be able to get even more information about your customers and speed up the process of handling bookings.
Bug fixes
As for other minor updates, MotoPress developers have fixed the issues with the incorrect ordering of countries in non-English versions on the checkout page.
One more issue with the Booking calendar translations was also fixed – now your calendar correctly displays days in the language set in the General WordPress settings.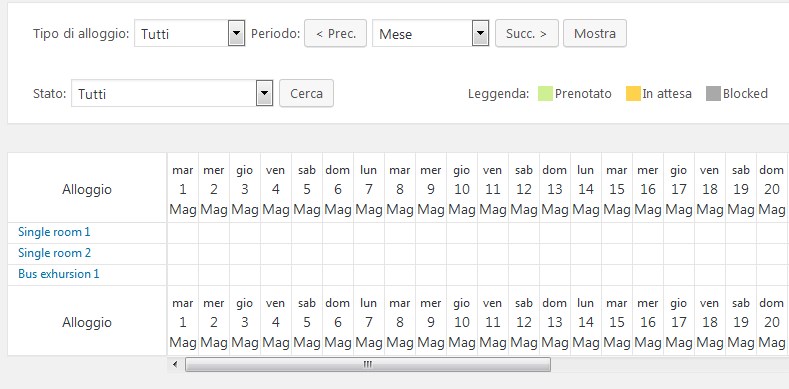 Do you think we can now call MotoPress plugin one the most mature WordPress booking plugins? Is there any important feature it still lacks? Let us know!