Review: MotoPress Video Addon
MotoPress Video Addon is a versatile media extension for the MotoPress Content Editor plugin. It is designed to enhance your experience by adding video to your website and make this process simple, enjoyable, and rewarding. The addon comes with two widgets included – Video Slider and Video Lightbox.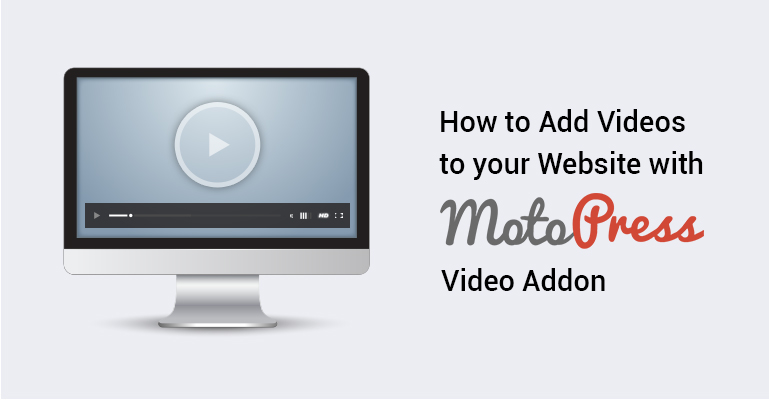 The Video Slider widget covers all the features one would seek in a slider. It plays videos and images in a sequence (slideshow mode) and allows you to change such settings as video autoplay toggle and slideshow speed.
From my experience, these are the basics that almost everyone is after when it comes to choosing a slider for the site.
You can put video and images into the slider in any desired order, mixing them or running them in batches. It's really cool to have 5-6 videos playing one after another automatically on your site. It adds some life and energy to the ordinary page. And if you don't want to impose this upon your site visitors, simply turn the "Slideshow" mode off.
Video Lightbox is a simple yet crucial widget when it comes to beautifully placing video thumbnails on the page. It does exactly that: gives you the tool for adding video thumbnails and for playing the videos in a nice pop-up window.
The Video lightbox widget has 3 notable functions:
The widget provides the ability to add custom image thumbnails for video files, which is nearly the most requested option for a video widget. You probably can relate to having a nice image for your video thumbnails what is more pleasant than looking at those black embedded video thumbnails we all saw on many websites.
It shows videos in a nice fancy box (pop-up window) with convenient video controls. That's all you want as the site visitor, just click the video thumbnail and watch the video either in a pop-up box or fullscreen at the same time staying on the site page.
Video Lightbox allows you to add video captions. It's truly useful, as you don't have to play around with text boxes and try to fit them precisely under the thumbnail, align the text, and so on. It will sit nicely right under the thumbnail.
The Slider and Lightbox widgets have many benefits, let's take a closer look at the most prominent of them below:
Simple to add and to use. Drag and drop the widget to the page to start using it. As simple as that. Also, the widgets are very user-friendly when it comes to adding videos and images, writing captions, and changing settings – no fancy stuff!
The Slider and Lightbox widgets support 3 video types: YouTube, Vimeo, and self-hosted videos. You can either embed videos or upload ones you have on your computer.
The widgets are responsive and will display perfectly on any device.
MotoPress Video Add-on is a perfect addition to your website-building toolset. You can use it to create a video gallery, a portfolio of your product videos, or simply utilize the addon to add a video into the content of the page and make it look good.
By using the Slider and Lightbox widgets it's also simple to place a big beautiful slider on your home page or add videos to the sidebar of your website. There are even more ways to use these widgets and you should definitely give them a try!