MotoPress Content Editor Updated Version 1.1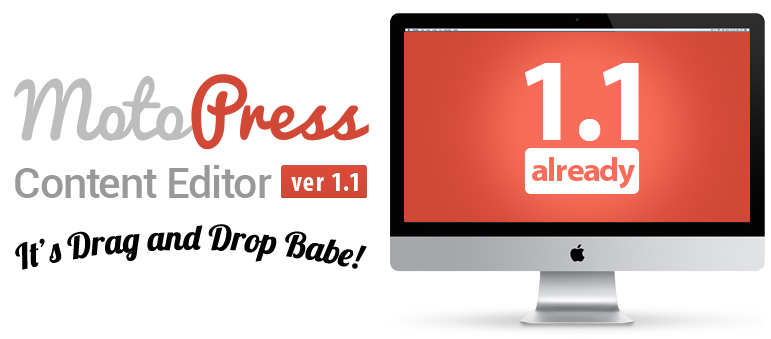 MotoPress Visual Page Builder was updated a few days ago with a new feature that enables to drag and drop content elements in a more handy and quick way. Now while replacing objects in the working field, users can see tips and highlighted area which simplifies the work with MotoPress Content builder and make the process of editing more effective.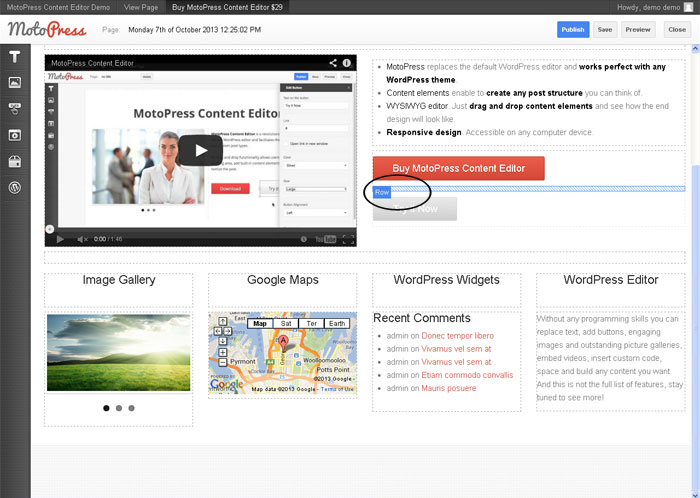 MotoPress enhancement: improved Drag and Drop functionality
Now it's possible to do all changes even faster than before. If you are not already using MotoPress Content editor, we highly recommend it. You'll be surprised with a great bunch of options in one plugin.