Free WordPress Coupon Plugins Compared: Sell More, Engage Audience
WordPress discount coupon plugins are created for different purposes: to manage affiliate systems, to promote products of eCommerce store, or both.
Two sides of a coin are pleasant: people hunt for coupons and buy more having them and you generate more income. Sounds good, agree?
It's not necessary to buy expensive plugins to manage coupons, there are some good free solutions on the official wp.org repository.
In this collection we've tried to find tools for e-shops, so they can easily generate coupons or automate this work without a hassle on the WordPress site. Here you'll find some coupons for shops and for promoting your affiliate marketing. However, if you don't run a shop and just want to build a coupon website across various affiliate programs, there are some plugins for you as well.
You'll find more pros and cons of these plugins in the comparison table at the end of the post.
So, let's see what we have.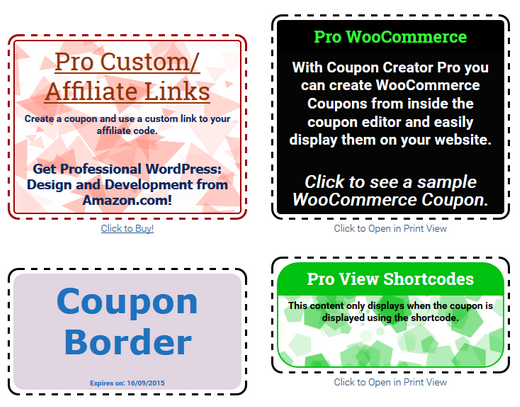 This plugin is quick to set up and manage – you'll need to add content and apply setting to a custom post type of your coupon. Adding it to the needed page or post is also easy with a shortcode inserter.

The plugin is a great extension for your WooCommerce coupons (it's integrated with WooCommerce Edit Coupon panel), which helps you automate discounts management. Automatic coupons can be easily added to the user's cart, applied via URL, or managed according to different shipping and payment methods.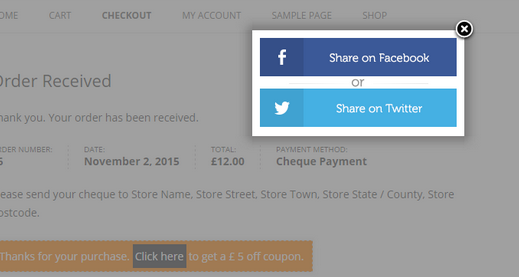 A unique sales-boosting plugin for your eCommerce store. It lets provide your site visitors with instant discounts on their next purchase if they share the product description. An awesome two-in-one tool – indirect promotion of your brand + pleasant satisfaction for users. Moreover, it will help get independent feedback from other users.

If you participate in many affiliate programs and want to showcase a variety of coupons, this plugin is a good choice. You'll show all the needed coupons and won't create a mess on your site.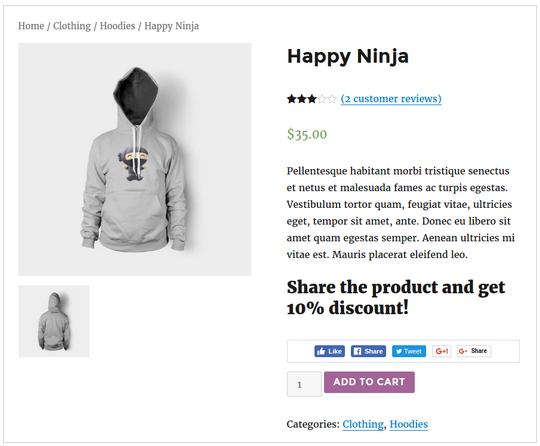 Another great plugin that will generate instant discounts for shoppers who share your product on social networks. It's very quick and easy to set up.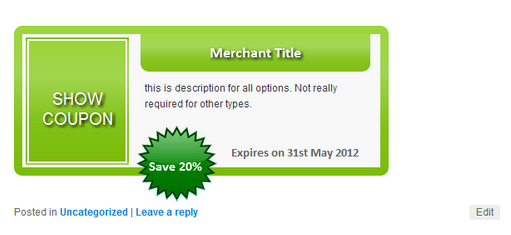 JC Coupon Lite is a very simple plugin that helps you add any coupon to posts and pages via shortcode. It's rather an affiliate tool for your store to promote non-compatible products and generate more sales. Customizing your coupons, you can set an expiration date and add your texts.
Let's list some main pros and cons of these plugins: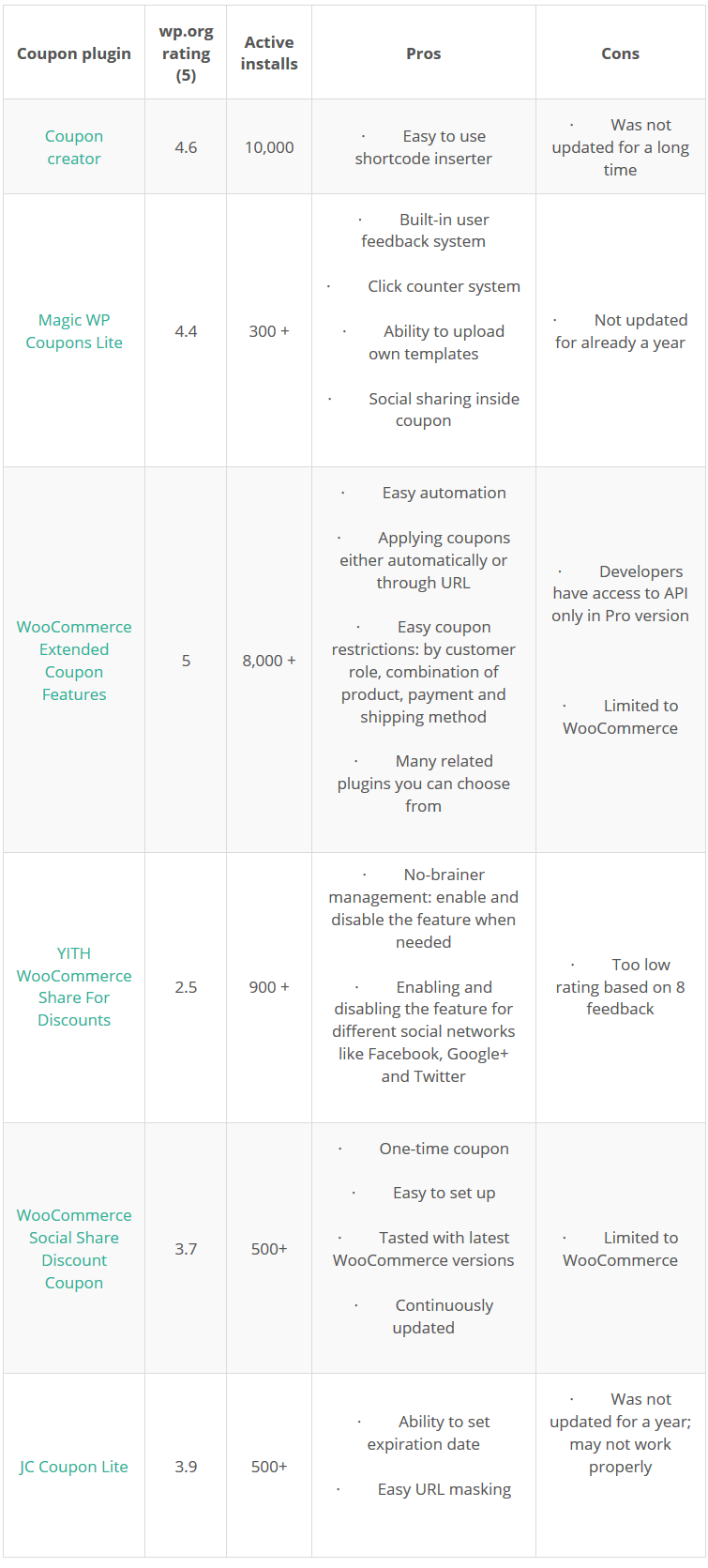 Conclusions
To be honest, I'd like to see more such solutions, free or freemium, no matter. Because most free ones now have limitations – either limited to WooCommerce or come with awkward design or not updated. There are tons of small e-shops and affiliate websites that would be happy to get an ultimate coupon plugin – easy to use and with an attractive design. So, this is a huge field for new solutions.
However, I believe you can choose from what we have now and manage your discount marketing tactics easier engaging more audience, and increasing revenue!