Getwid Blocks: Testimonial Gutenberg Block
The Testimonial Gutenberg block by Getwid is a very simple, no-frills content block that you can place in a few clicks in any Gutenberg-optimized WordPress theme. It adds admin-generated testimonials.
Testimonials' content, as well as visual presentation, can be customized inline in Gutenberg, so you don't need to go back and forth to add testimonials via a different menu. By default, the block comes with the avatar (image), heading, subheading, and text (testimonial) containers.
See also: the Testimonials widget for Elementor
Thanks to the nature of the Getwid WordPress blocks, testimonials will fit nicely into your WordPress theme by default. This includes font settings and colors. For example, here is an "empty" testimonial in the Petotel theme: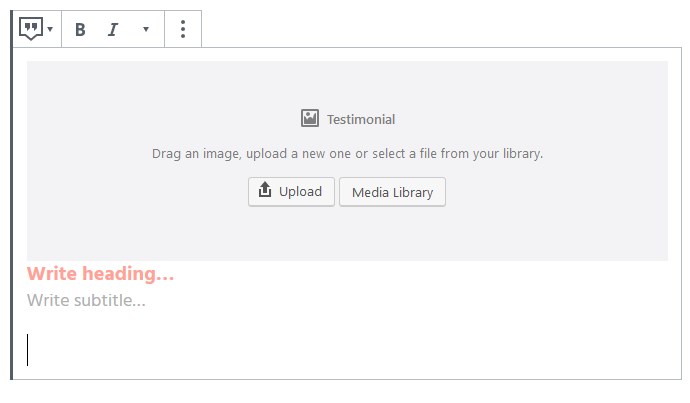 Purpose of the Testimonial Gutenberg Block
Obviously, you can feature testimonials on the front page or any other page or optionally use it for any other content that looks suitable in this layout.
Features of the Testimonial Gutenberg Block
By default, you can do the following things: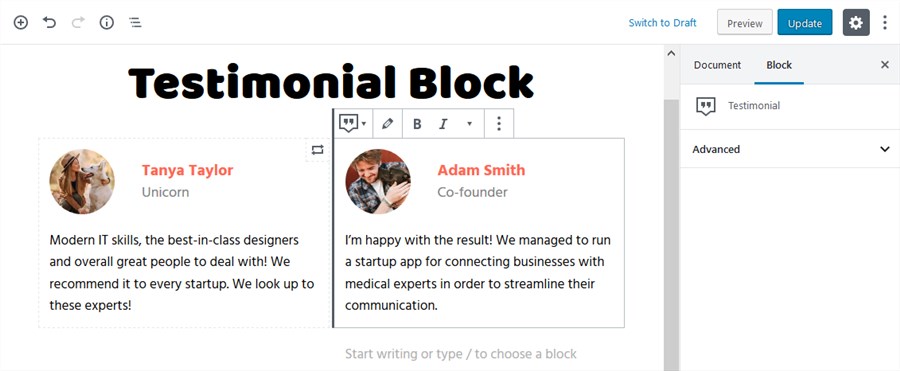 Add the actual testimonials
Link a heading or subheading
Add custom styles if you are familiar with CSS: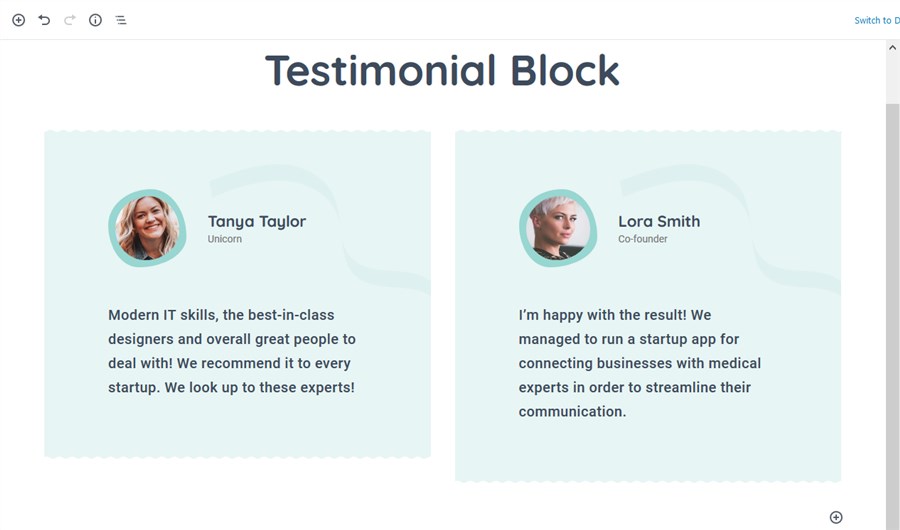 Design tips
Since so far the Testimonials block doesn't support layout settings, you can use the core Gutenberg columns to add several ones in a row.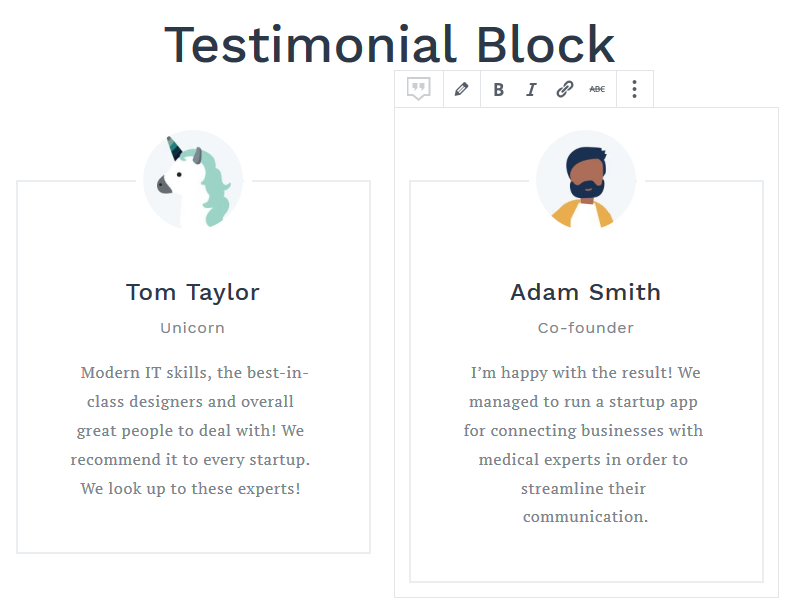 Testimonials are quite often presented on the front page, so you can refer to the Getwid Section block to create more advanced custom backgrounds for testimonials, add animation effects, and more.

Download the Free Official WordPress Gutenberg Theme for Getwid
Sometimes you need an unbloated Gutenberg theme only to create websites seamlessly, without digging into the tech part. We have such a solution: Getwid Base theme. You can download it free of charge and enjoy up to 30 purpose-built content modules by Getwid that can be imported in clicks!
Check out Getwid Demo
Download Getwid Gutenberg Blocks Free
Install Getwid Base Starter Theme for Gutenberg