Getwid Blocks: Image Stack Gallery Gutenberg Block
It's easy to add fancy image galleries in WordPress with the Stack Gallery Gutenberg block by Getwid.
The block is very straightforward in operation allowing you to create awesome image galleries in a few clicks.
Thanks to a set of creative layouts, you'll be able to craft digital experiences that let website visitors dive into a beautiful virtual gallery, wherever those are images of majestic landscapes, handmade products or paintings. The block is fully responsive, so the images will be resized automatically based on the viewport.
See also: the Image gallery widget for Elementor
Purpose of the Image Stack Gallery Gutenberg Block

Feel free to use this block for any sort of project:
Image-based portfolios
Photo galleries for any type of website
Image galleries inside blog posts.
Features of the Image Stack Gallery Gutenberg Block
The block settings include:
Select a preferable website content width.
Set the preferable image size to make sure the set of images would fit nicely into your website. It allows you to display life-size images as well as images in smaller sizes.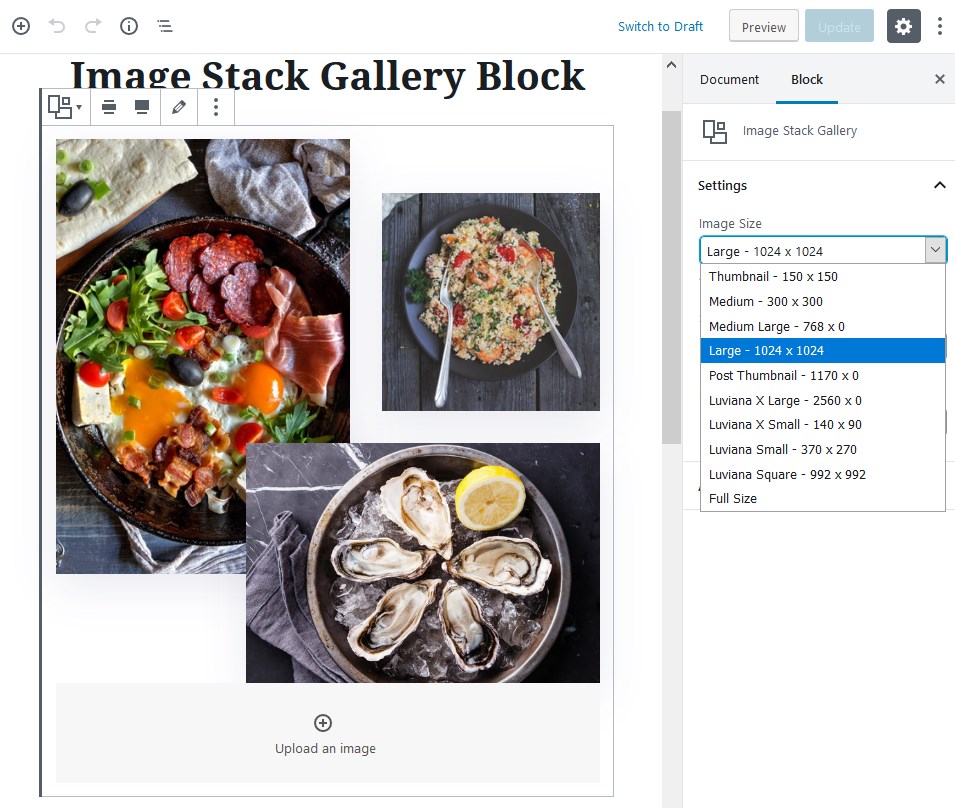 Select a gallery style/design.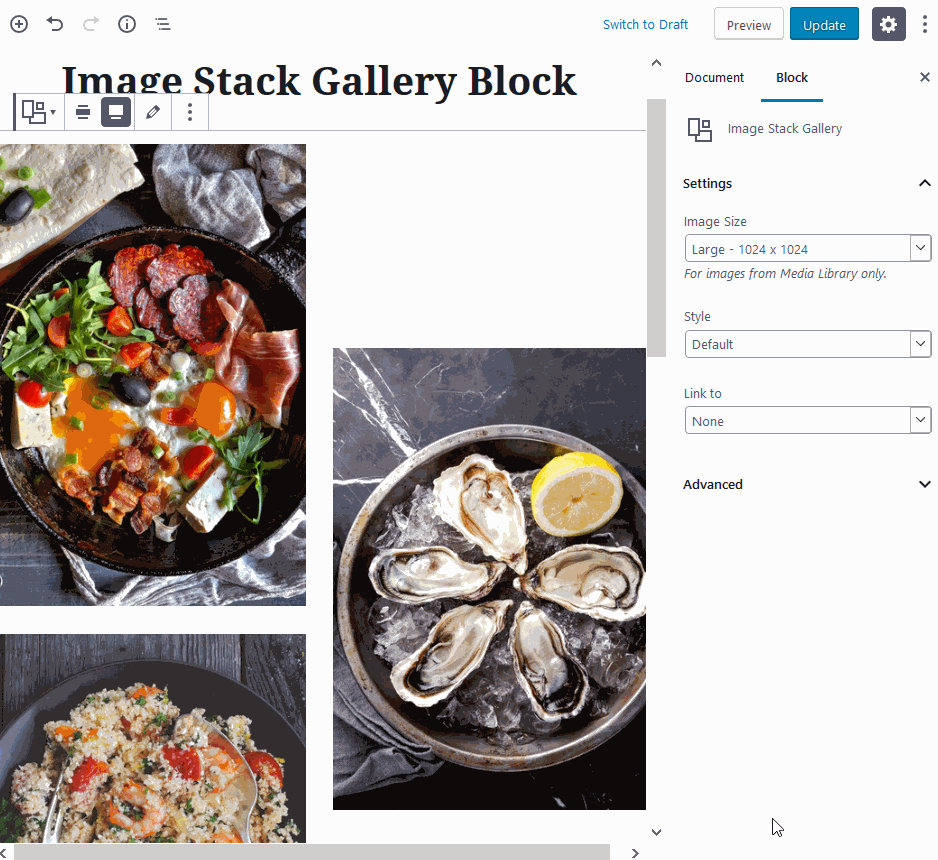 Configure image linking options.
Design Tips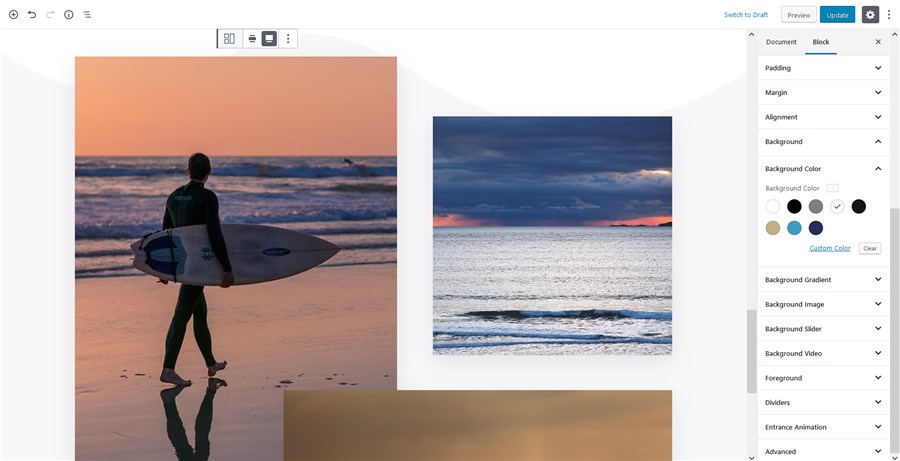 Make sure to optimize images to make the image gallery load much faster on a page.
Download the Free Official WordPress Gutenberg Theme for Getwid
Although there is a rich variety of Gutenberg-optimized themes, use Getwid Blocks for Gutenberg with confidence by installing the official Getwid Starter theme! It's a free theme created by our team, where you can find tons of ready-made Getwid blocks, including image galleries.
Check out Getwid Demo
Download Getwid Gutenberg Blocks Free
Install Getwid Base Starter Theme for Gutenberg
Join our Facebook community devoted to the Getwid blocks. There we regularly post the latest Getwid updates, interesting posts, polls and the newest information.