Emmet WordPress Theme Updated: More Options, Better Business
Emmet WordPress theme got a lot of attention in the past year. It was featured in dozens of roundups of the best business, Parallax, one-page, highly customizable, and other themes collections. This gives us lots of motivation to continue making improvements and please you with more customization freedom.
Have you already noticed some fresh updates? Let's take a look at them together.
Turn on breadcrumbs
If you like the idea of providing your site visitors with a hierarchical representation of where they are on your site, you are probably using breadcrumbs.
They are really useful for both users and Google. Breadcrumbs can help Google understand the relevance of your site to particular keywords. Now, you can easily turn on breadcrumbs via WordPress Customizer. Simply go to WordPress Customizer > General tab > tick Display breadcrumbs: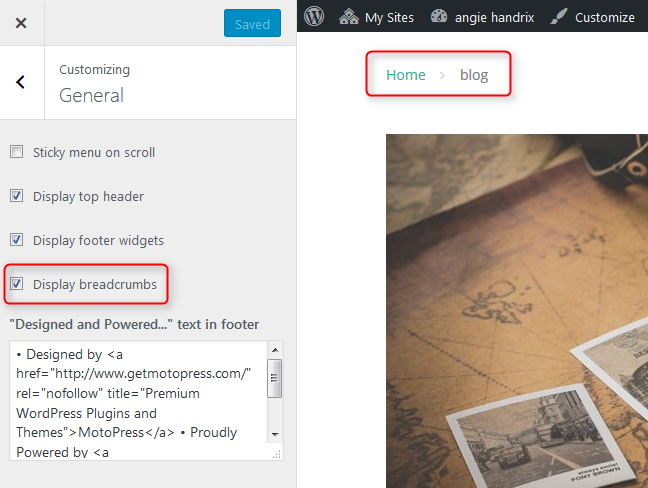 Apply front page sections IDs
Get more freedom and control over the front page navigation. You can now create your specific IDs for front page sections, so each one can be linked to any other specific front page section.
It allows to ensure smooth page scrolls to another content module. To add a unique ID, open any needed Features section and type your ID: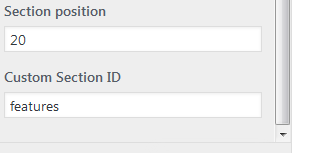 Add your own shortcode of the contact form
We realize that a simple contact form may not be enough for all businesses. This is why you can now add your own contact form shortcode to the contact form section – with any level of complexity and any form fields.
Open WordPress Customizer > Contact Us section > copy and paste your contact form shortcode (make sure that Emmet theme engine plugin is activated):

More social media icons
There are lots of clients who run their business in Russia, where the VK social network is really popular. We know that some even run shops and have a huge audience there, so this icon can now be put into the footer or header of your WordPress website powered by Emmet. Skype is another social media icon that was added during this update.
To add any, go to WordPress Customizer > Social Links:

Use Font Awesome icons
From now on, you can add lots of different icons to the Features section using Font Awesome 4.3 icons set.
All you need to do is to add a proper icon name. When you are in the Customizer, go to Widgets > Features section > Add a widget > Theme feature and paste the name of the needed icon: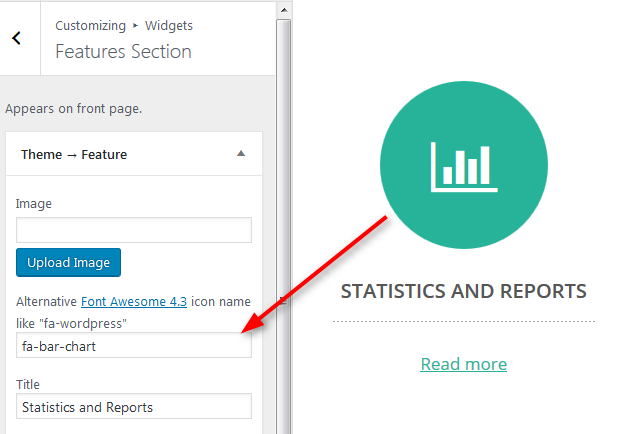 Sounds good enough to test it out? Come on, give it a whirl and share your thoughts on these updates in the comments.
If you are looking for a more powerful and innovative version of this theme, check out Emmet Next!