Emmet Pro WordPress Theme: Version 1.4.2 Updates
Emmet WordPress theme by MotoPress has already become one of the most popular business themes with huge customization opportunities for versatile industries. If you are already managing your business with this template, you should definitely check some of the recent updates – awesome new options that you might have not noticed before. What if any is exactly what you were looking for?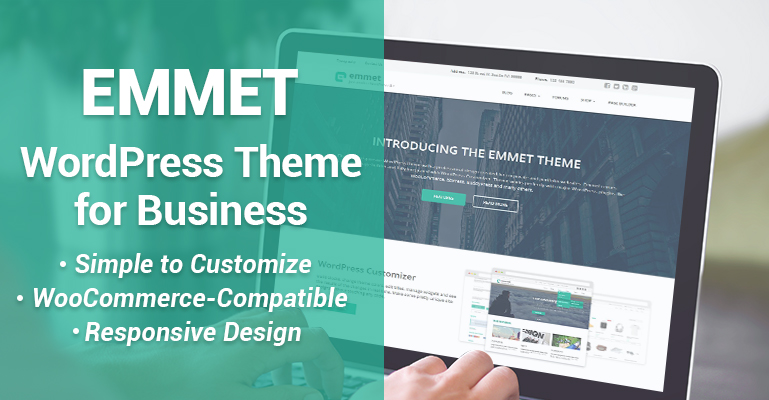 1.4.2 Version of Emmet Pro theme comes with the following updates.
Unlimited Feature blocks available
Full control over the variety of your front page content – add as many services, custom widgets, and posts as you wish – Emmet Pro now has no limits in terms of available Feature blocks. This option is especially useful for those who have a lot to offer and wish to display a bit of everything on the front page.
Adding the needed blocks is very easy via the visual WordPress Customizer. Just open it and go to Widgets > Features Block Section > click 'Add a widget' > and pick the needed ones from the list of the available widgets > Click Save and Publish if you are satisfied with the result.
To show with an example, I've chosen the MotoPress Slider widget and it instantly appeared on the front page (with my test slider):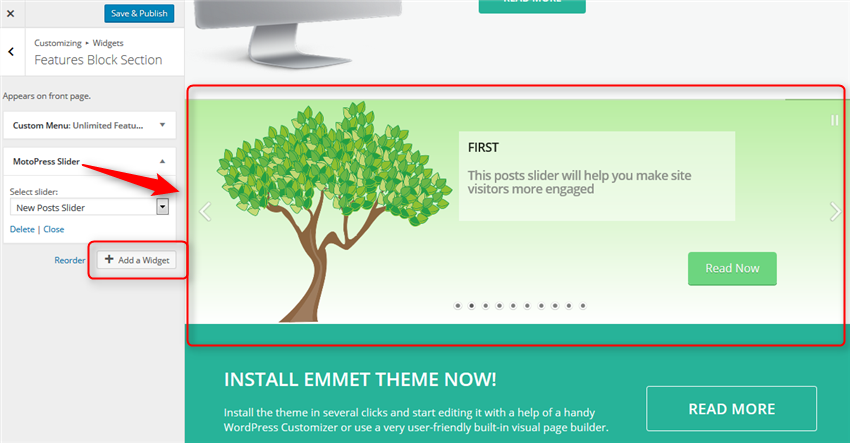 Option to use a background video
A hot web design trend for a couple of years already. Now, instead of an image, you can set a background video to make your website front page even more dynamic and memorable engaging people to stay on your website longer and discover more about you.
To set the video playing on the background in the header, go to WordPress Customizer on your Dashboard> > toggle to Big title Section> scroll down and tick "Use Video Background" > put the link in the valid video format (MP4, OGG, WEBM) > wait until the video is displayed on the front page > click Save and Publish on top.
And enjoy your improved front page: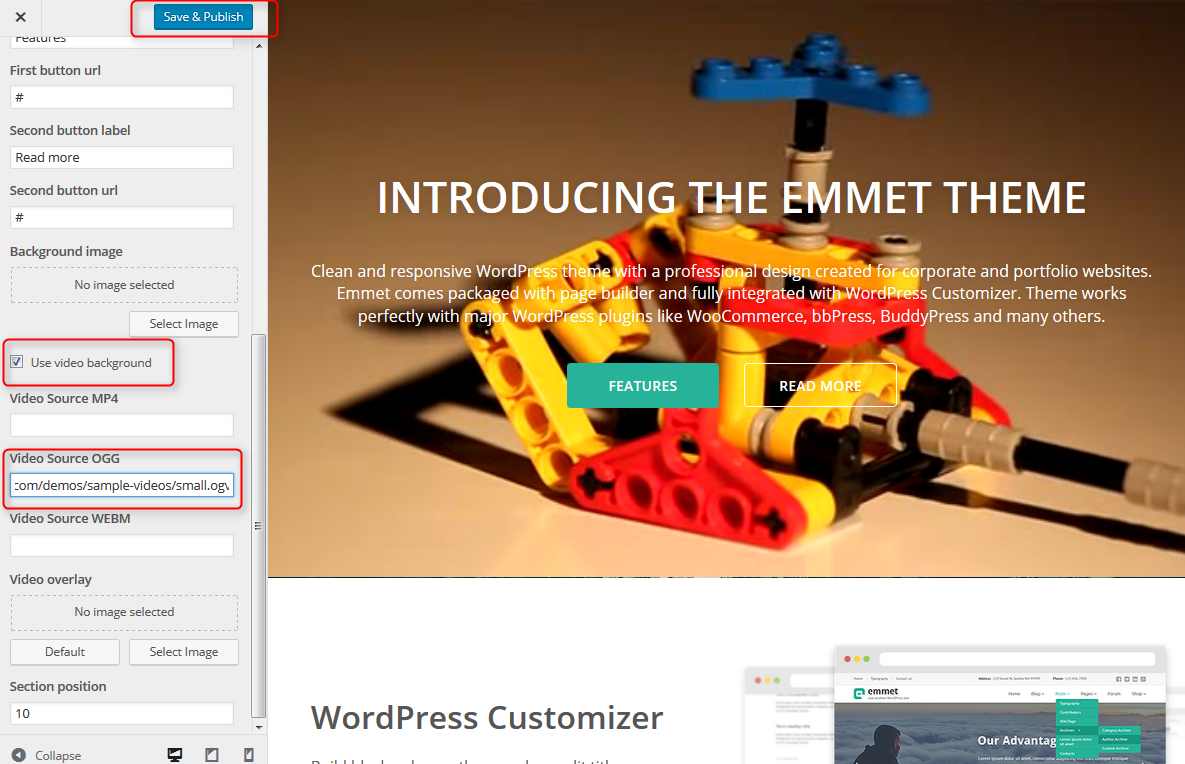 Ability to hide top header and footer widgets
The theme is now supplied with one more great option to speed up your customization process: easy footer and header hiding. Unneeded content blocks in 2 main parts of the website – header, and footer can now be hidden in several clicks. If you want to hide any/both sections, navigate to WordPress Customizer > General tab > untick Display top header and/or Display Footer widgets > Click Save and Publish: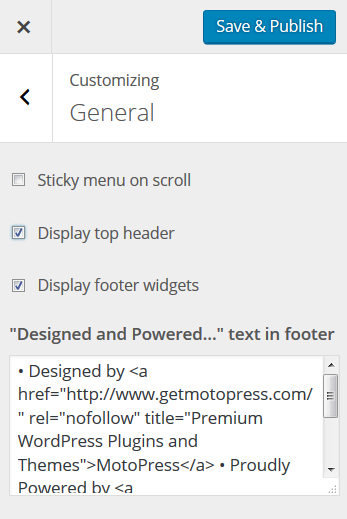 Hope these options will come in handy in your everyday WordPress customization.
More opportunities to come. And we are always glad to hear your feature requests to make Emmet even better!