Getwid Blocks: Icon Box Gutenberg Block
Icon Box Gutenberg WordPress block by Getwid is a pre-made layout pattern that comprises heading, text, and icon containers.
You may consider it a more advanced version of the Getwid Icon block since if you need to accompany icons with text, this block will let you accelerate the process.
Let's see how you can improve your content-building customization process with this awesome block!
Purpose of the Icon Box Gutenberg Block
This is a perfect block to add icons that support content (services, products, offers, experiences) the easy way, without a need to add the respective blocks manually one by one.
It will also add to design consistency because the block leaves you no chance to mess up the layout.
Icon Box Block Features
The block is pretty similar to the Icon block with regard to the icon customization, so let's just briefly list its main settings and then shift the focus to other elements of this block.
Similar to the Icon block, icons can be presented in different styles (plain, with background, outlined).
The icon size, radius, spacing, margins, and colors are fully adjustable.
You can also change the icon animation on hover.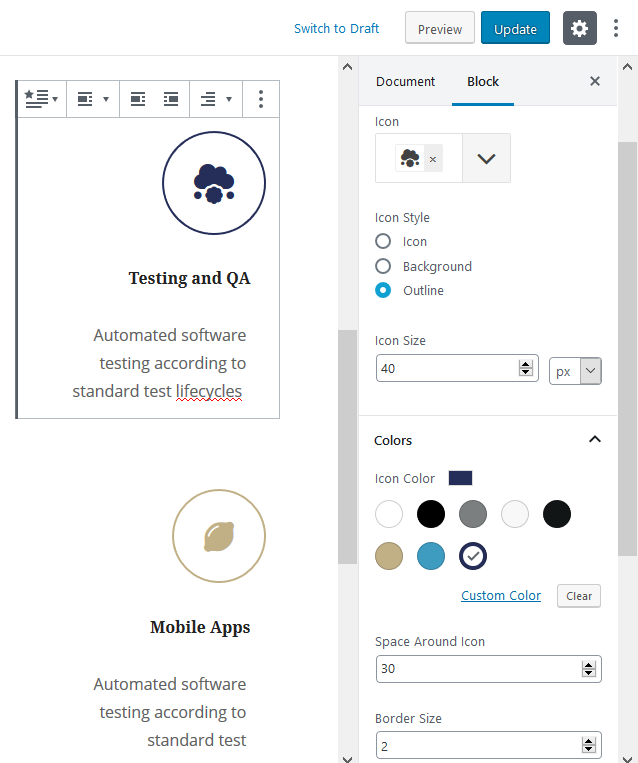 Link icons to URLs.
Customize the heading under the icon inline (set the preferable alignment and heading size).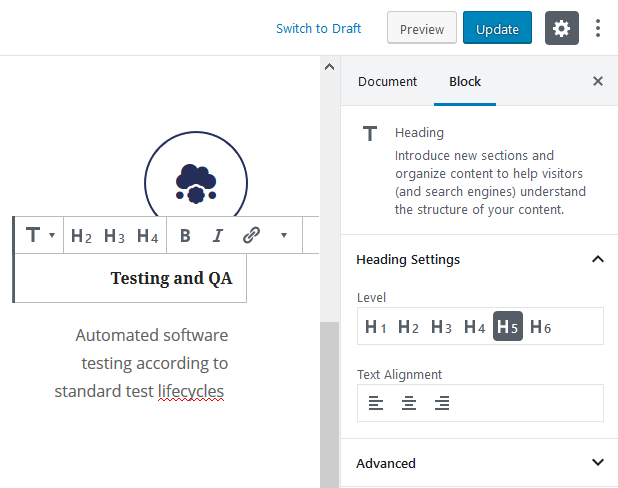 Customize the description area (enable drop cap, change the font size, adjust text and background colors).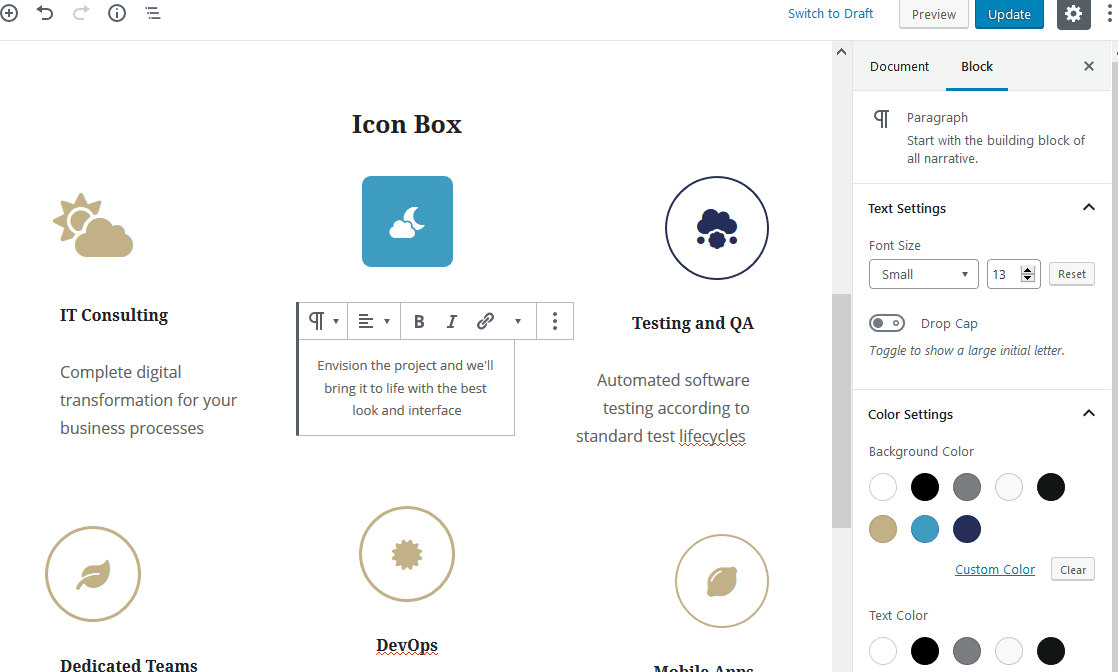 Play with the entire block alignment and position of elements inside it (e.g. text left / image right or vise versa).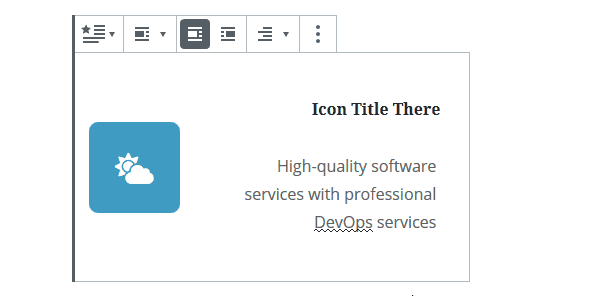 Design Tips
Use the core Gutenberg Columns block to build a columnized layout for the row of the Icon Box blocks.
To get access to more typography settings, you may convert ("Transform") heading and description text elements into the Advanced Heading block by Getwid.
Download a Free Starter Theme for Getwid
If you're looking for a WordPress theme with a modern flat design completely optimized for WordPress 5.0, check out our official free starter theme for Getwid: Getwid Base. Getwid is also a free plugin, so make sure to take it for a spin no matter the theme you use!
Useful links:
Check out Getwid WordPress Blocks Demo
Download Getwid Gutenberg Blocks Free
Install Getwid Base Starter Theme for Gutenberg