Twenty Twenty Demo: Live Preview of the WordPress Default Theme
WordPress 5.3 is to be released on November 12th, 2019. The WordPress Twenty Twenty theme, which was made with Gutenberg just like Twenty Nineteen, has the same target date for release. However, there is no Twenty Twenty demo so far.
Twenty Twenty, designed by Anders Norén, is based on the Chaplin theme, but you'll unlikely see many similarities between them: the 2020 theme offers a different design approach with regard to the content width hierarchy, menus, and imagery.
Currently, the in-progress version of Twenty Twenty WordPress default theme is available only on GitHub, so if you want to try it out firsthand or at least view the frontend demo, you need to wait until it's merged into the core.
But if you're curious to see it right away, we'd like to share the results of our test-runs with you! We're inviting you to see the Twenty Twenty theme on the frontend on our staging website to get a better understanding of its look and feel.
So here is the Twenty Twenty live demo:
This live demo features just some demo content blocks, however, you'll definitely be able to improve the content presentation for any blog or business website with the extra WordPress Gutenberg block add-ons like Getwid (see how Getwid works with Twenty Twenty).
Note: this is not an official WordPress 2020 demo theme, this is just our personal sandbox for playing with the new default theme for WordPress.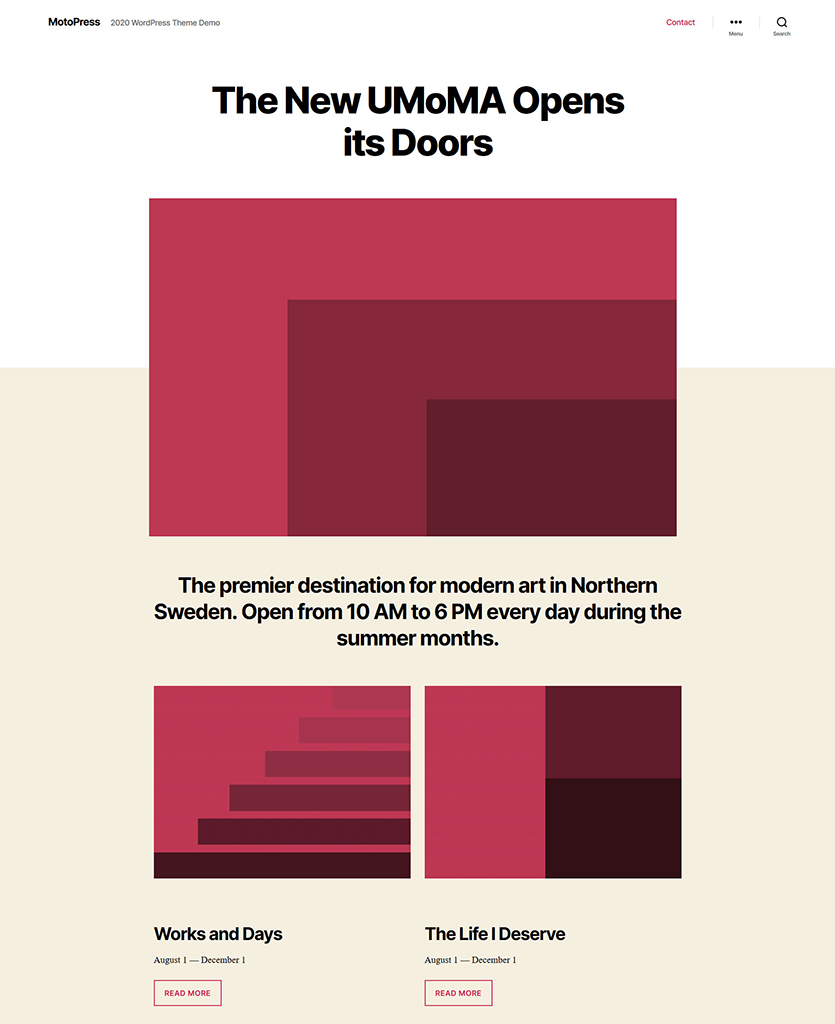 The Twenty Twenty theme supports some great features, such as wide and full-width alignments, custom logo and background, customizable fonts, automatic feed links, post thumbnails, title tags, the search form, the commenting form, five customizable menu locations, two footer widgets, and some others.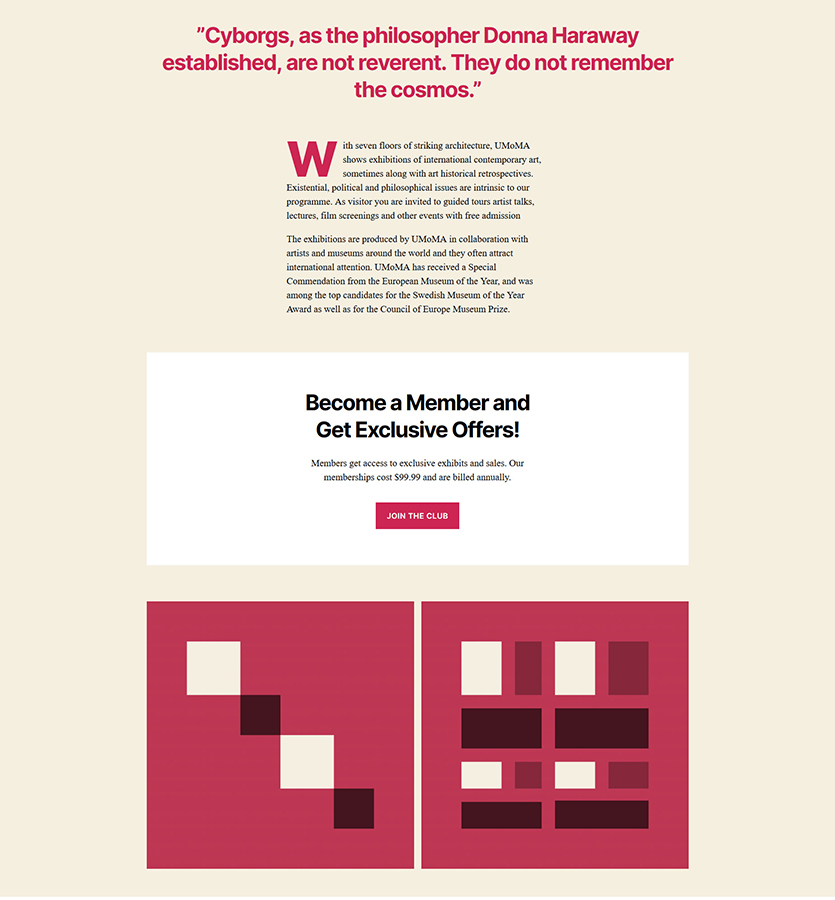 If you are a WordPress plugin or theme developer interested in creating a demo for your products in a matter of minutes, check out the MotoPress Demo Builder plugin. It will help you in creating a frontend product demo, as well as allowing sandbox registration for prospects.