Download Oceanica Lite: Free WordPress Hotel and Travel Theme
Looking for a lightweight hotel, B&B, or a guest house brochure WordPress theme? Or just need a space for your travel blog? We've got awesome news – Oceanica Lite is at your service!
It's an elegant free WordPress theme perfect for anyone in the hotel industry, solo travelers who want to share experiences and tips, and bloggers.
Oceanica Lite is a free version of Oceanica Hotel Booking premium WordPress theme.
In just one month, Oceanica Lite gained up to 700+ downloads on the official WordPress repository. For a reason! It's extremely lightweight with a perfect website architecture for search engines and it uses native WordPress functionality making it safe for you to switch the theme and not lose the content. And of course, it looks great on last-generation devices!
In a word, it will help you showcase your business or personal project in a modern and professional manner.
Design and functionality
The design of Oceanica Lite is extremely elegant and uncluttered, it's great to create a professional look for the site and provide blog content in a highly readable way.
The featured image in a header looks stylish on all types of pages – blog and other pages: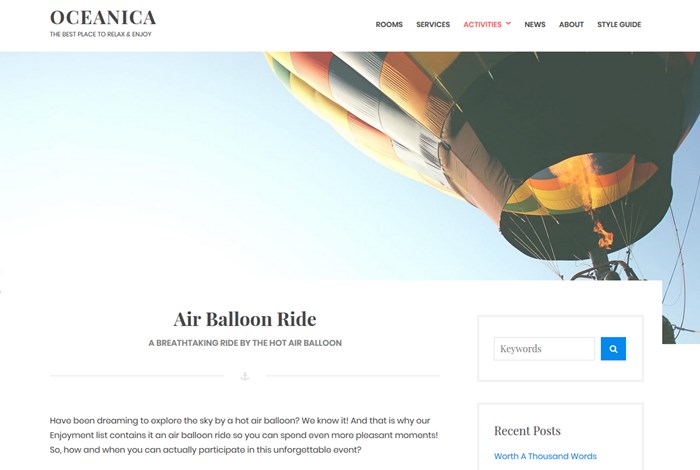 This free version of Oceanica is not overloaded with different sorts of functionality, so you decide what you need on your website – the theme is absolute 'tabula rasa'.
The home page and menu can be customized via a very user-friendly WordPress Customizer, where you can add lots of things like website identity, logo, etc: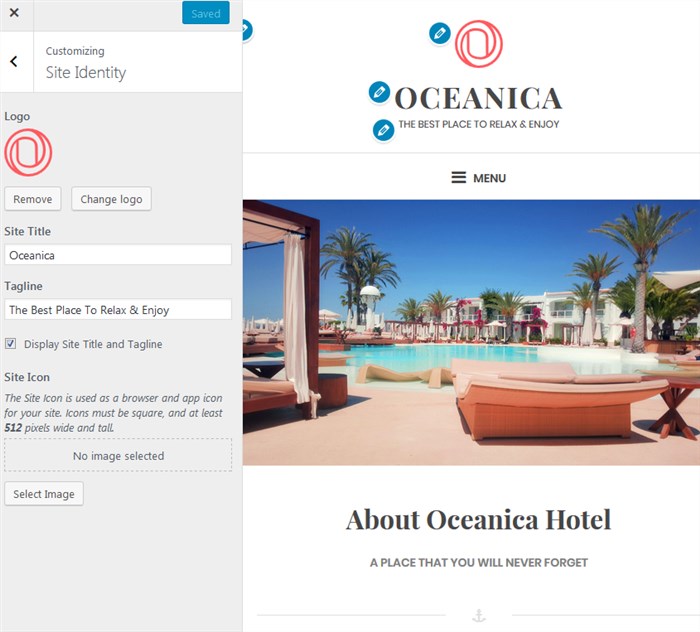 Oceanica Lite is maximum integrated with the Jetpack plugin, which you can download for free to get tons of useful options and get more options to play the theme presentation. For example, create beautiful featured pages with the native WordPress child and parent pages: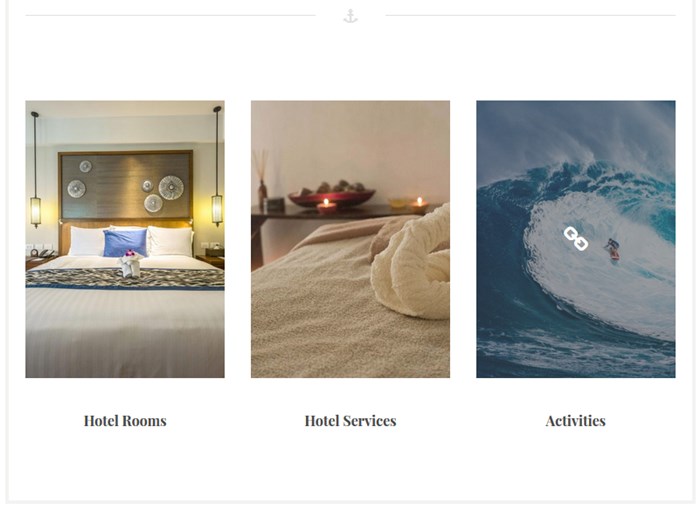 In the example above you see the featured images of the pages, which are child pages of the parent ones (home, for example). It's a pretty good feeling not to be dependent on a theme and work with a default WordPress functionality in a creative way.
You may also add different types of galleries to whatever pages you need: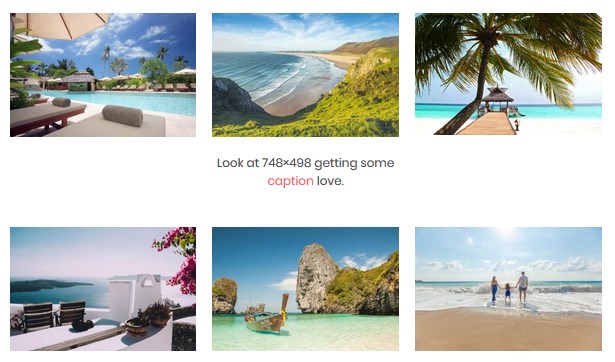 Jetpack also supports intelligent lightbox image preview, so you visitors can see all images in the original size and comment under them (if you enable Lightbox in the Jetpack settings).
So, consider downloading the plugin and giving your theme much more customization freedom.
Blog
Oceanica Lite is just great for travel or any other sort of blog. It comes with great architecture, tags, and categories that will help search engines index your blog better by local and other keywords.
The format is pretty unique and readable, with huge featured images, bold titles and a handy sidebar:
Editing the sidebar widget, you may add all you need to make it more handy for readers: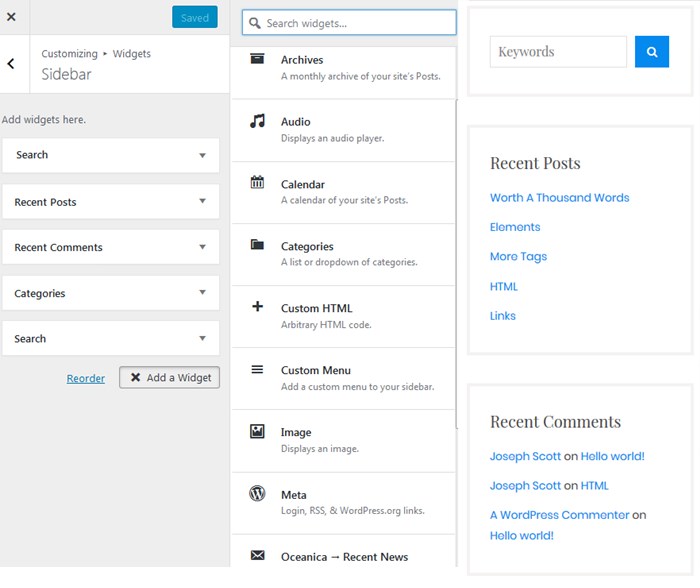 Overall, the theme offers a really beautiful design, free of charge. A good starting point for any kind of travel blog or hotel website.
In case you are also looking for FREE Elementor templates, we highly recommend checking Albatross. This WordPress Hotel Booking template is equipped with a full-fledged hotel engine and is based on the most flexible drag-and-drop page builder. Furthermore, Albatross is supplemented with a free Stratum collection of extra Elementor widgets.
View the Albatross Elementor Theme
If you choose Oceanica Lite as a brochure theme for your hotel, don't forget that there is a WordPress Hotel Booking plugin that is aimed at direct instant bookings from your brand site and is seamlessly integrated with Oceanica Lite.