WordPress Hotel Booking Plugin: The Best-in-Class Solution for Hotels & Vacation Rentals
MotoPress Hotel Booking at a Glance
A property management system, a booking engine, a channel manager, online payments, finance, and more. All in one plugin for your independent property booking WordPress website.
Several years of progress, thousands of hours of development, and design.
Supported by industry experts in the short-term rental business.
Used and loved by property owners.
iCal Channel Management to Sync with OTAs
Grow your hotel or vacation rental business with more channels yet avoid overbooking! The plugin can synchronize the availability and bookings submitted through your website with those from online travel platforms like Airbnb, Booking, TripAdvisor, HomeAway, or any other that supports iCal.
The plugin generates unique calendars to export to external online channels and provides a way to import them from OTAs. Enjoy an automatic, near real-time synchronization (sync it as frequently as every half hour).
Streamlined Guest Experience
Property Presentation: Amenities, Image Gallery, Rates
Rent out unlimited categorized properties (holiday homes, hotel rooms) or just a single accommodation (a villa, a cabin, etc.) – the plugin works for both scenarios! Each accommodation type is fully customizable: add its description, sleep, amenities, bed size, comments, price, the booking system straight on the property page, and more.
You may also display extra services and packages available for a specific accommodation type.
Mobile-friendly Property Search Form
Simplify the search for your guests through all accommodations with a dedicated search form. The arrival/departure dates are compulsory fields, but the number of adults and children are optional so feel free to adjust and customize the default form (e.g. use the uniformed "Guests" field instead).
Guests will find a property that meets their needs and place a reservation using the booking widget regardless of the device they use.
Custom Fields for Advanced Property Search
Manage multiple properties and want to give guests better sorting options to find the most appropriate offers on the spot?
Just add any number of custom search fields (filters) to the search availability form (location, accommodation types, price range, etc.) in the booking widget and make the search a lot more convenient to the guest.
Real-time Availability Calendars
Enable guests to check the availability of individual properties right on the website. The Hotel Booking plugin retrieves availability data in real-time for the common search form as well as for the individual property availability calendars.
The status colors will show available and unavailable days.
Multiple Properties Bookable at One Go
One guest can reserve multiple accommodations during one booking placement. You may also turn on the WP hotel booking plugin to recommend the best set of accommodations according to the number of guests.
This quick and smart automation will help you serve your guests faster in their dynamic journey!

Flexible Rate & Inventory Management
Dynamic Seasonal Pricing
Regulate your property rates within any custom period: low and high seasons, holiday periods, etc. Set any prices in the preferable currency depending on a season or specific days/dates. "Season" is a general term and you can label it anyhow to reflect your pricing changes, for example, increase the pricing during any busy period.
The difference in price can be applied for both long and short periods (e.g. 2 days).
Compex Rates Based on Property Facilities
Properties of the same type are equipped differently? Maintain fenced rates for the same accommodation types with different options: nonrefundable and non-cancelable reservations, advanced amenities, breakfast, private bathroom, and more.
Your guests will choose the preferable one on the checkout page.
Per-person Property Rates
The accommodation rate can be changed automatically depending on the number of guests. You simply need to add the needed number of per-guest price variables that will be different from the base accommodation price.
The price rate will change dynamically based on the search parameters of your guests. You can choose to prioritize the maximum capacity number so that the number of adults and children will become flexible for each property.
Property Rates Based on the Length of Stay
Discounts for a longer stay? No problem! Create different price points based on the length of stay – add weekly, monthly or other rates for any custom duration.
The system will automatically discount the properties according to your rate rules. The longer the stay, the better per-night rate!
Discount Coupons in WordPress Hotel Booking Plugin
Easily create percentage, per-stay, or per-day personalized discount coupons via the admin dashboard. You'll be able to set a discount amount, an expiration date, set check-in and check-out dates, min/max days to stay and more to customize your coupons for individual accommodations.
Sell the dreams cheaper and make each guest a loyal client!
Compulsory Taxes & Fees
Complete and correct tax, fee and pricing information of all accommodation charges. Add mandatory fees, accommodation taxes, service taxes and fee taxes – customize their types and charges to fit your needs.
Keep track on pricing information of all bookings in the admin dashboard and provide your guests with the pricing details.
Bookable Extras or Free Services
Offer additional guest services such as spa, airport-to-hotel delivery, a swimming pool, childcare, etc. that guests can add to their reservation on the checkout page.
Set the service price to be charged per stay, daily or let the guest choose. Per-accommodation and per-guest prices can also be configured.
Handling Bookings & Payment Gateways
Accept Payments Online or After Arrival
Confirm booking requests in the dashboard or instantly via email / upon payment. Charge a full price or deposit (fixed/percentage). Accept booking payments via built-in PayPal, 2Checkout, Braintree, Stripe, or Beanstream/Bambora gateways. Stripe additionally allows you to receive payments through Bancontact, iDEAL, Giropay, SEPA Direct Debit and SOFORT. Let guests pay after arrival or via a direct bank transfer.
Local Payment Gateways with WooCommerce
Need to integrate more region-specific payment gateways on your website? We have a dedicated WooCommerce Payment extension that allows you to do that in clicks. Extend the number of payment gateways needed to handle online reservation of accommodations, without tech experts.
Note: Hotel Booking WooCommerce Payments is a premium extension that is not included in the price of the Hotel Booking plugin.
Instant or Manual Booking Confirmation
Confirm booking requests in a preferable way – give control over booking approval to either your guest (by clicking on a confirmation link in the email), to yourself (you approve it manually via the admin panel) or a booking will be confirmed automatically upon payment.
For the payments, you can set the system to charge a full price or deposit (a fixed price or percentage).
Record Reservations Manually & Edit Original Bookings
Accepting booking by phone? Using other traditional methods? Let your staff add bookings manually via the backend dashboard to keep the processes paperless. The guest can pay later after arrival or using a direct bank transfer.
You can also edit original booking details, e.g. switch a room or change arrival/departure dates for guests.
User Dashboards
Allow customers to create personal accounts to easier view current bookings and speed up the process with all future ones.
You are free to enable automatic account creation at checkout for everyone or let guests choose whether they want to have an account on your website.
Efficient Rental Operations
The Centralized Admin Bookings Calendar
With this WordPress Rental plugin, all received booking requests and their current statuses are stored in one place, easily sorted and displayed in a color-coded calendar view.
Search for the needed bookings by a room type, period of booking and room status (booked, pending, available, etc.).
Customizable Min/Max Stay Requirements
The plugin comes with a flexible system of reservation restrictions and rules. Adjust your min/max stay requirement to reflect the type of guest you would prefer to host. Comply with the legal aspects of your country as for tenants and short-term guests.
Set min/max days to stay and available check-in and check-out dates for the entire hotel establishment, accommodations individually or seasons.
Take Properties out of Booking
Need to take some of your properties out of booking for renovation?
This WordPress booking system allows you to block booking options for all accommodations or individual ones for a chosen period of time (set not check-in, not check-out or not stay-in rules). The changes will be displayed in the availability calendars of each property.
Branded Admin & Client Email Notifications
The website administrator and guests will receive the appropriate emails with the booking details, booking status, cancellation notifications, etc.
Edit the content of confirmation, cancellation and other email templates easily with the help of various macros that automatically get replaced with the client's data. Choose colors, upload a logo, customize text, etc.
Visualize Your Sales
The built-in stats chart allows you to see all your sales and bookings within a chosen period of time in an easily comprehensible graphical representation.
It'll help you see how much you generate from bookings and extra services as well as how much you earn after taxes and lose on canceled bookings.
Generate CSV Booking Reports
Generate booking reports in a single click of a button! Get a CSV file containing detailed information on all bookings made over a specified period of time filtering the bookings to be exported by 4 custom criteria: check-in date, check-out date, date of reservation or total period of stay.
The obtained reports can be opened and edited in Excel, Google Sheets or any other spreadsheet program and further printed out, locally saved or shared via email.
Customization & Translation
Available in Multiple Languages & Translation Ready
Run a non-English website? No problem. Switch to one of the professional translations or translate it yourself with any translation program. The plugin is officially compatible with WPML – one of the most popular WordPress multilingual plugins.
The frontend and backend of the plugin are translated into 18 languages: Portuguese, Polish, Russian, Spanish, Turkish, Swedish, Italian, Hungarian, Czech, Chinese, Dutch, French, Arabic, German, Finnish, Bulgarian, Ukrainian, Croatian (more on the way).
Customizable with Top WordPress Editors
Add and edit Hotel Booking content and styles visually in real time in Gutenberg and time-tested builders, Elementor and Divi:
Hotel Booking Gutenberg blocks are available by default for WordPress 5.0 or greater (10 custom blocks!). WordPress Classic Editor is also supported.
We created the Elementor Hotel Booking and Divi Hotel Booking Integration extensions to help you edit content via these most-used builders.
Shortcodes & Widgets for WordPress Hotel Booking Plugin
You may edit the content visually in the Gutenberg WordPress editor or stick to traditional WordPress shortcodes. You have a list of available shortcodes to output on the needed pages: availability search form, availability search results, room types listing, services listing, etc.
Each shortcode comes with a detailed explanation, parameters, and notes.
In Harmony with Your Theme
You may not worry that your content will look different from your original website appearance – we've made sure that everything will work in harmony.
The booking system pro plugin will inherit styles (the visual part) from your active WordPress theme to look like a natural part of your design! It's also possible to take advantage of WordPress Slider and enrich the theme with dynamic content in order to engage your guests.
More WordPress Hotel Booking Plugin Tools For Developers
Developers get a pretty good list of actions, filters, instructions on how to override templates, and other useful tutorials.
Setting up and customizing the plugin for your clients should be a smooth process.
Hotel Booking REST API
Get all the tools and controls to access and manage the Hotel Booking plugin data from anywhere.
The Hotel Booking REST API is built on top of the WordPress REST API, ensuring a robust and secure code, thus helping you use our product in any application and create new experiences.
Hotel Booking Mobile App
Add and manage your bookings on the phone or any other device with the dedicated Hotel Booking mobile app!
We provide a free app for both Android and Apple operating systems that will allow you to check the real-time availability of your accommodations, add bookings, and view guest and payment information on the go.
Hotel Booking Addons
Enable guests to add star ratings to your properties, provide more payment gateways, configure automatic payment request notifications via email and subscribe users to your MailChimp list by using the MotoPress Hotel Booking Addons. If you are building your hotel booking website on Divi or Elementor, free corresponding extensions are available to ensure flawless UX and the perfect interplay between the Hotel Booking plugin and page builders. The online hotel booking system (wordpress plugin) free download for some addons is possible.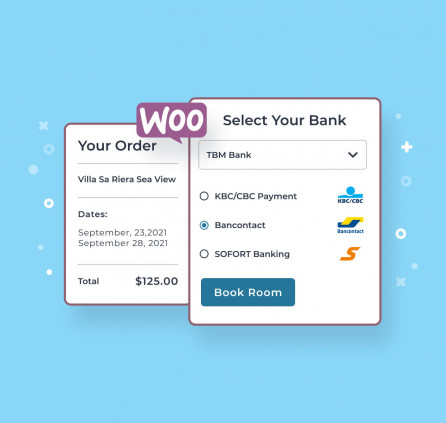 Hotel Booking WooCommerce Payments
Integrate WooCommerce payment gateways with Hotel Booking plugin.
View Demo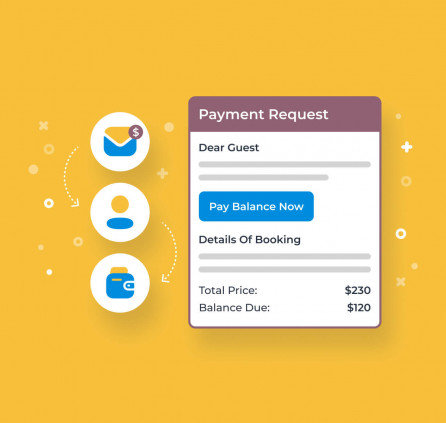 Automated "Balance payment request" emails for Hotel Booking plugin.
View Demo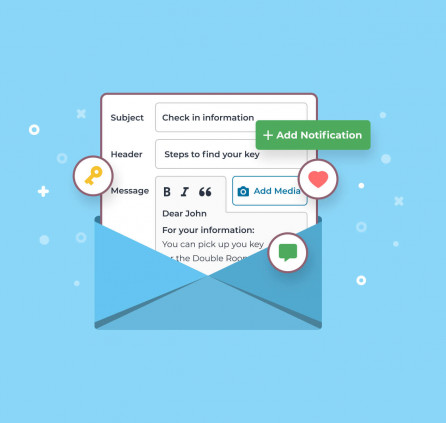 Hotel Booking Notifier – Event-Driven Emails
Automated emails triggered by the arrival/departure dates.
Hotel Booking Themes
Starting from scratch? Our beautiful collection of dedicated WordPress vacation rental themes (Booklium, Villagio, Luviana, AlpenHouse, etc.) covers solutions for different businesses: hotels, villas, apartments and more hoteller booking theme ideas! Each theme comes with the MotoPress Hotel Booking plugin integrated, which means visual theme styles are perfectly adjusted to the booking plugin's functionality. The WordPress themes are optimized for seamless visual customization with Elementor and Getwid Gutenberg Blocks builders.
Developer Resources
Code Reference
Code reference for the Hotel Booking plugin. It includes information about packages, classes, actions, filters and REST API.
Style Kit
Style Kit provides smartly organized starter SCSS files to create your own Hotel Booking-powered themes for yourself or your customers.
Documentation
It's easy to start working with the plugin with detailed documentation provided for all configuration settings.
Detailed Video Tutorials
Not a fan of reading the MotoPress Hotel Booking documentation? We have a MotoPress Hotel Booking tutorial video base to help you better understand how to configure the plugin and reach your business' full potential with Hotel Booking Pro and its add-ons.
Customer Showcase: Stories from Rental Property Owners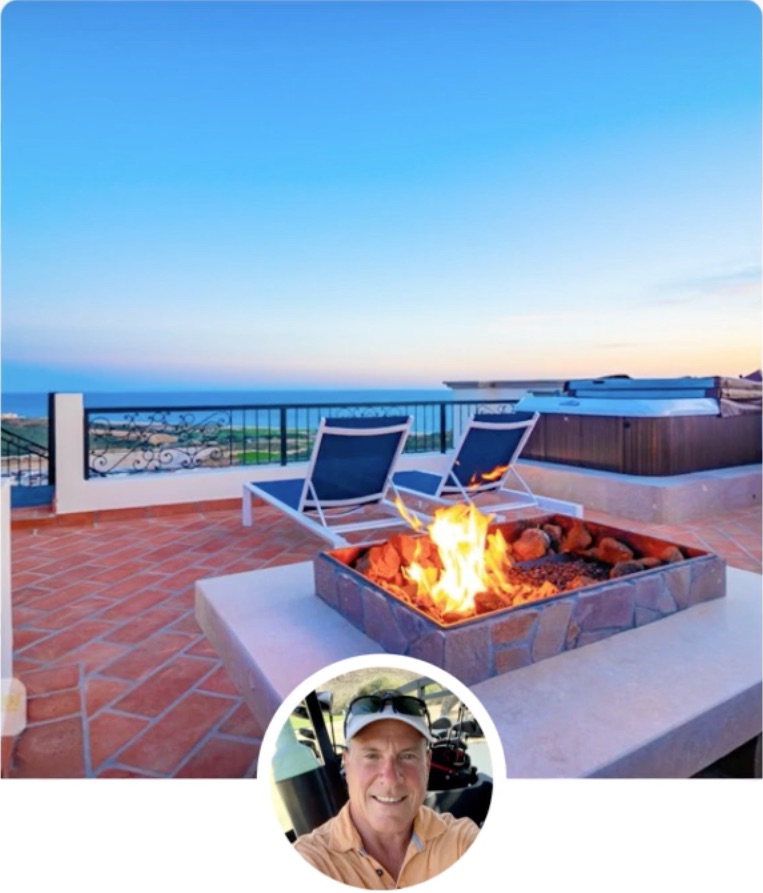 Cabo Condo Vacations
We Have Grown Both the Top and Bottom Line Business Quickly Over the Past Year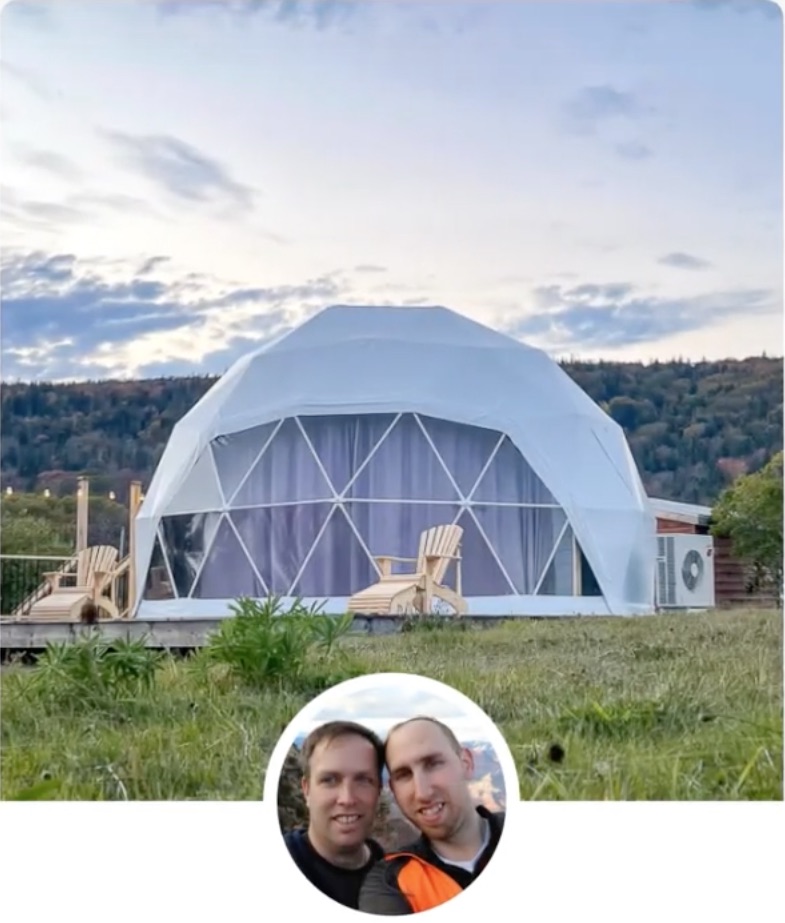 Port Wade Glamping Domes
Bookings Were Open Online and They Started Pouring in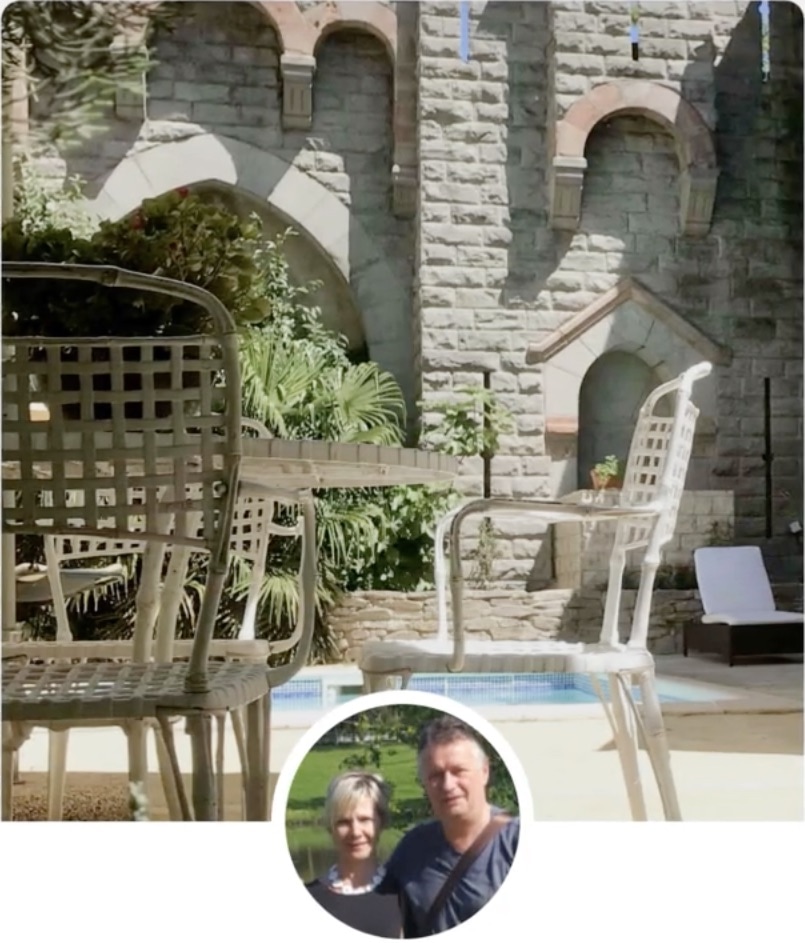 Chateau Marcel
The First Year We Already Had Regular Bookings & Payments