Artwork Lite – New Free Art WordPress Theme
A free exclusive Artwork Lite WordPress theme by MotoPress is a great hub to feature various works of artists, photographers, and art fans. It doesn't matter if you are a lover of academic art or Baroque style, this new theme is a creative and practical solution for sharing your passion with the world and moreover gaining some profit.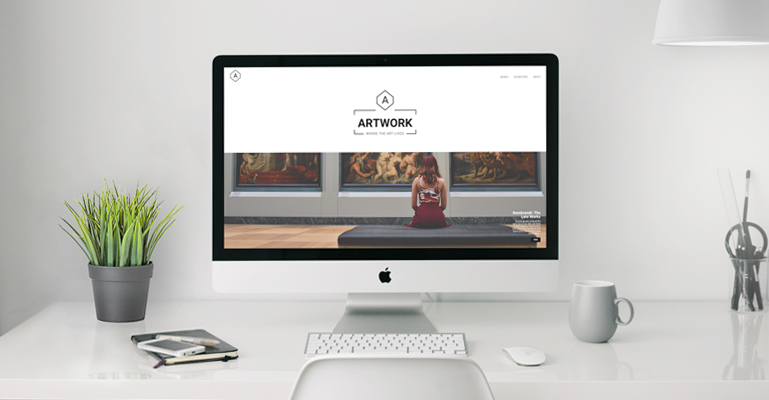 The main peculiarity of its design is a full-width front page that is perfect for showcasing big widescreen quality images. Its layout is by default divided into blocks where each part is large enough to be viewed easily. Thanks to such a successful design site visitors will be able to concentrate even on the smallest details of the featured works. The slide effects of the scrolling front page create an illusion of a flow and make a memorable first impression.

However, the Artwork will also look stunning on all modern mobile and tablet devices: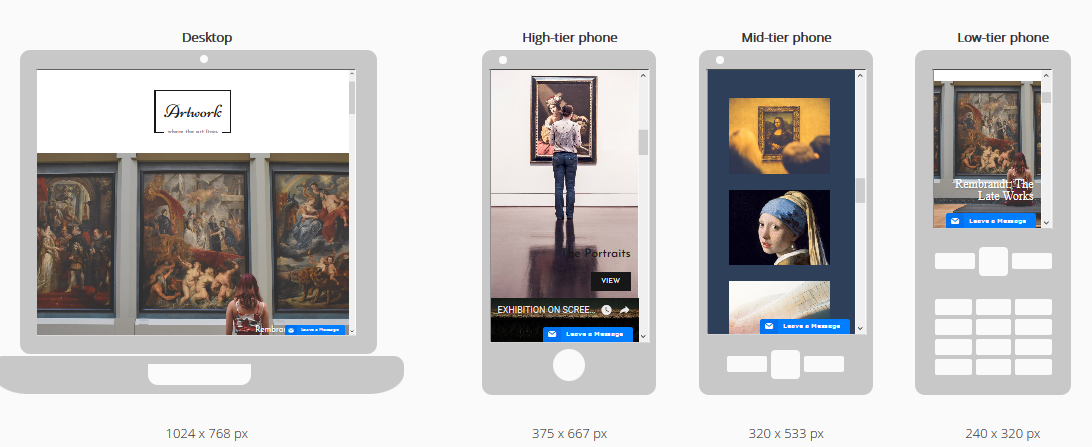 All these are win-win design features that will help artists present their crafts in the most eye-catching way. As for photographers, they will get the opportunity to demonstrate that they are able to capture much more than just a surface appearance. For such type of a website when visual attraction really matters, constant engaging of new visitors is guaranteed with Artwork.
What's more about this free art WordPress theme?
A lot of cool things. Let's highlight the main ones:
Huge header is a great bonus for improving your company branding and get remembered. Once the header is hovered, the main menu and logotype appear.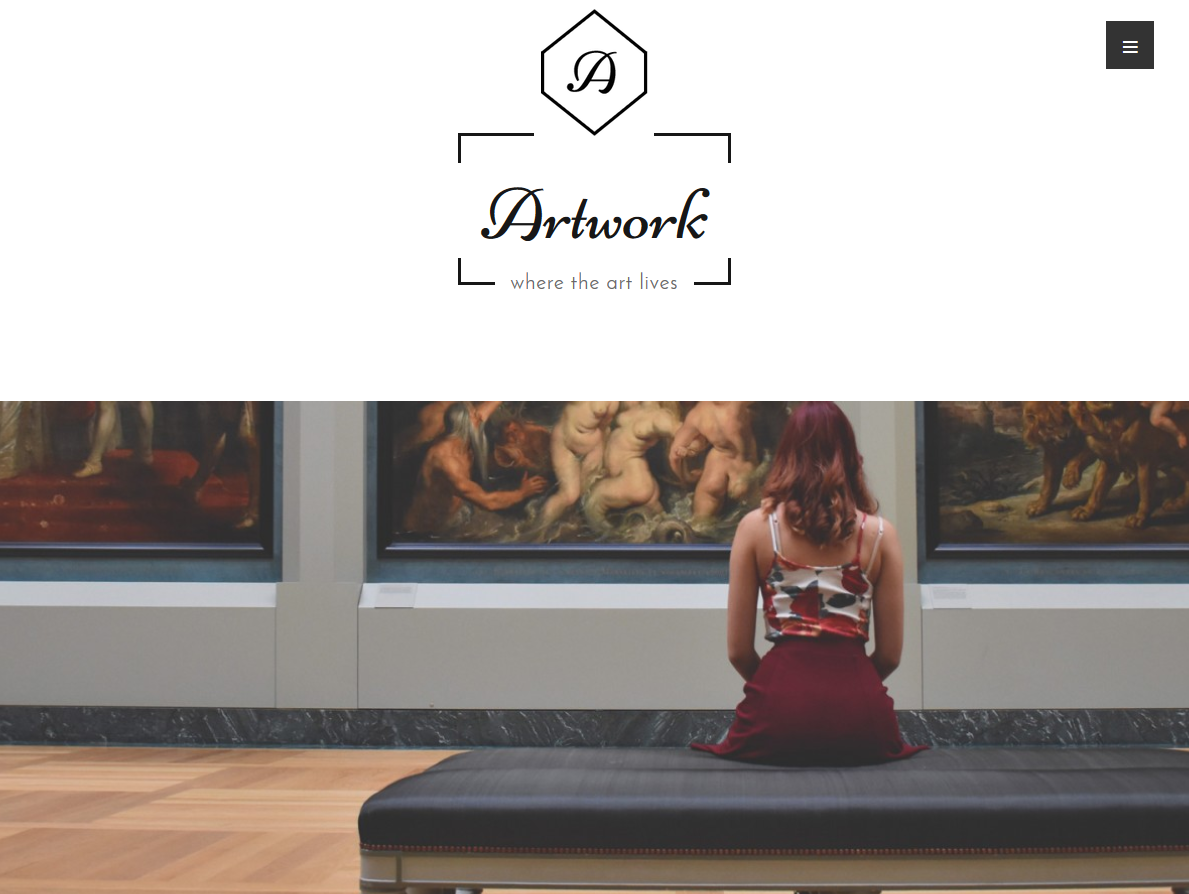 Eye-catching readable typography is the gold of the theme. Your readers will get a hassle-free experience of reading through the website content. The theme allows using readable standard contrast colors, i.e. you can make the color of the post title and description light on the dark background and vise versa.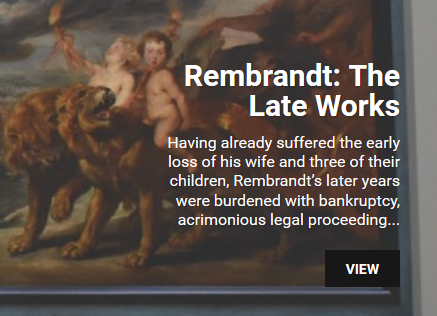 Clean footer helps to avoid unneeded complexity in presenting your contact info. A very handy feature the site visitors will value.

Set it up in a few minutes
Follow this step by step guide to make it happen fast and easy:
1. Upload the theme for free and install it within your WordPress dashboard.
2. Click Activate.
3. Follow the Theme wizard. This quick guided tour will assist you in how to change website graphics and typography, import sample data, customize your projects' titles, etc.
4. Go to the WordPress Customizer.
5. Add and customize your Works.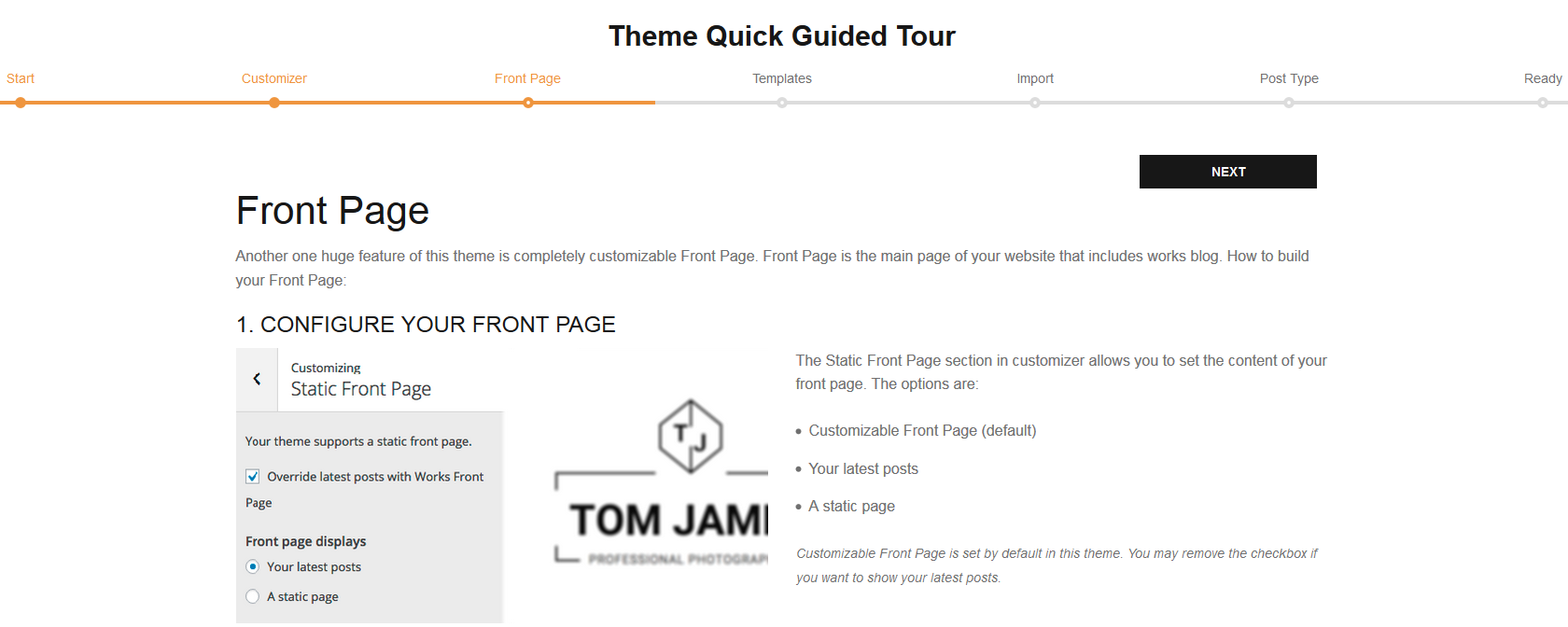 Topmost benefits of the theme:
The artwork theme is supplied with a full arsenal of useful features. Find more details below:
No more zooms and scrolling around thanks to the full responsiveness. This theme will deliver an optimized design for different screen sizes and will increase your website usability.
MotoPress Visual Builder plugin is included. A drag-and-drop visual editor has already made a customization process a breeze for many users without special coding skills. You'll be able to edit the content directly on the frontend, add many useful widgets, extend your own shortcodes and as a result improve the functionality of your website. It's also compatible with WPML.
Unlimited colors feature helps to give the site its individuality.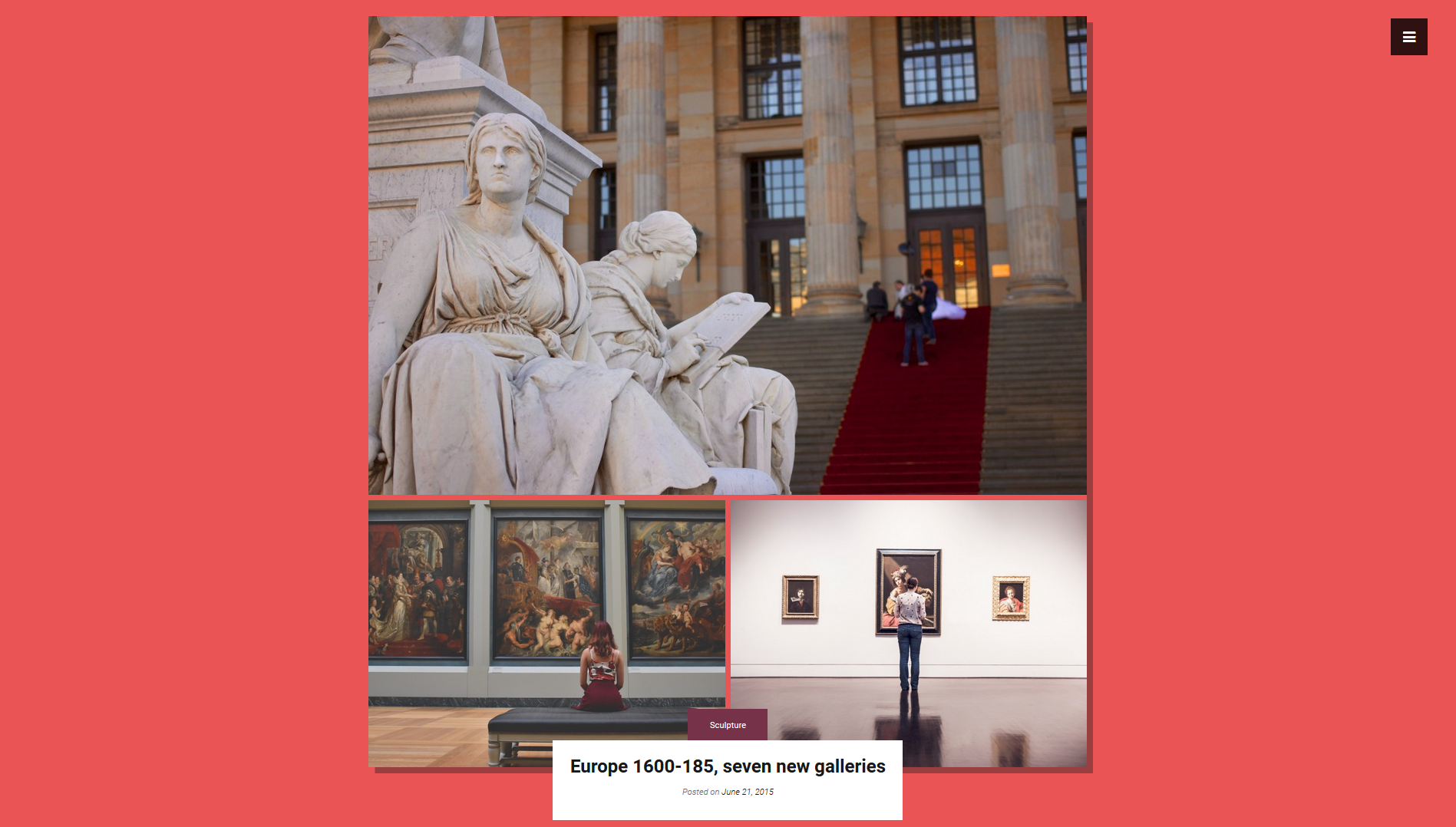 On the final step of the theme installation, you'll be able to modify a lot of the important sections of the front page with a help of the WordPress Customizer. While running it, update such elements as site identity (site title, tagline, and logo), main colors, contact information, and your social icons' links.
Easily switch to the gallery, image, link, and video post format to change your front-page presentation. For instance: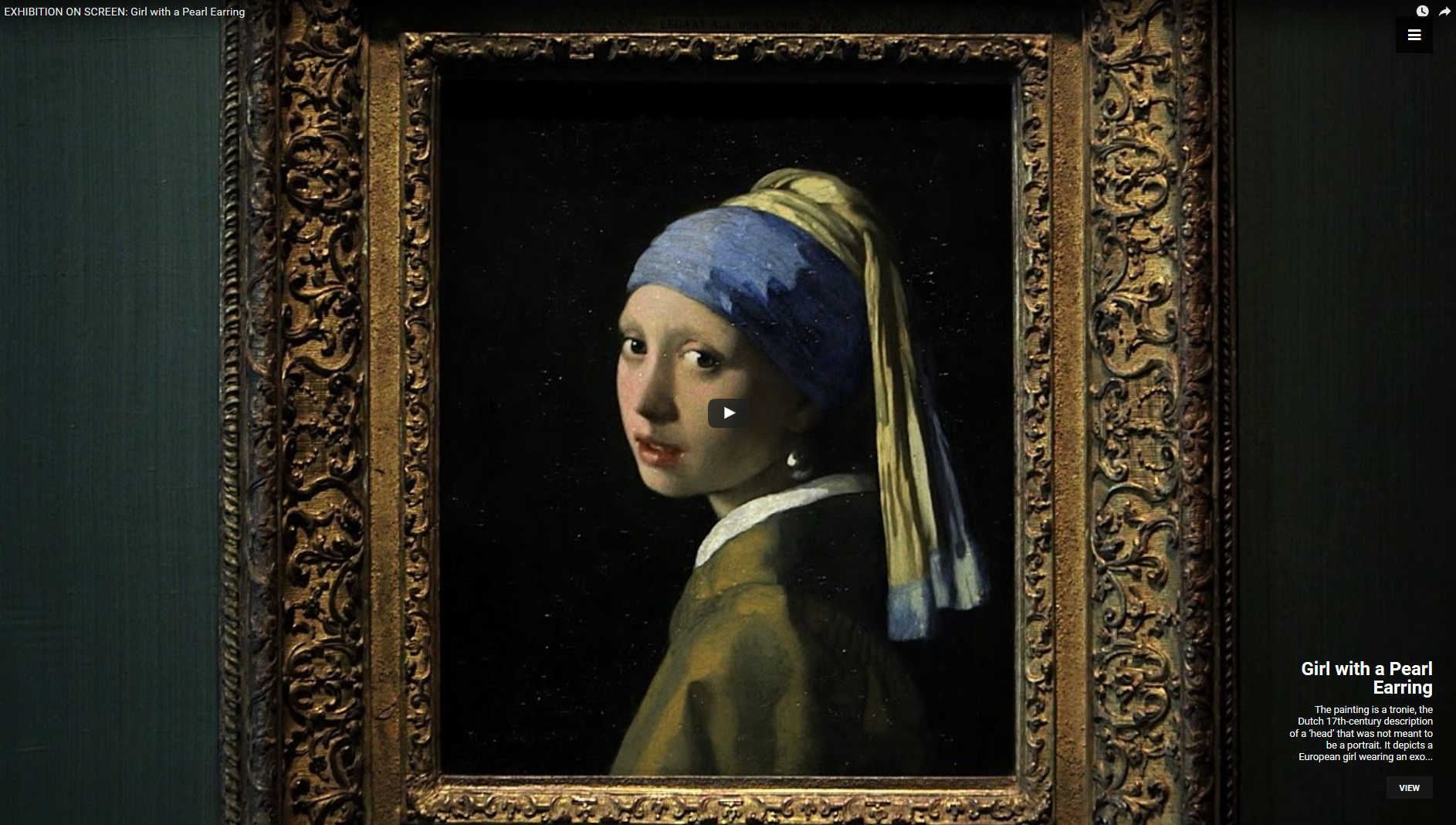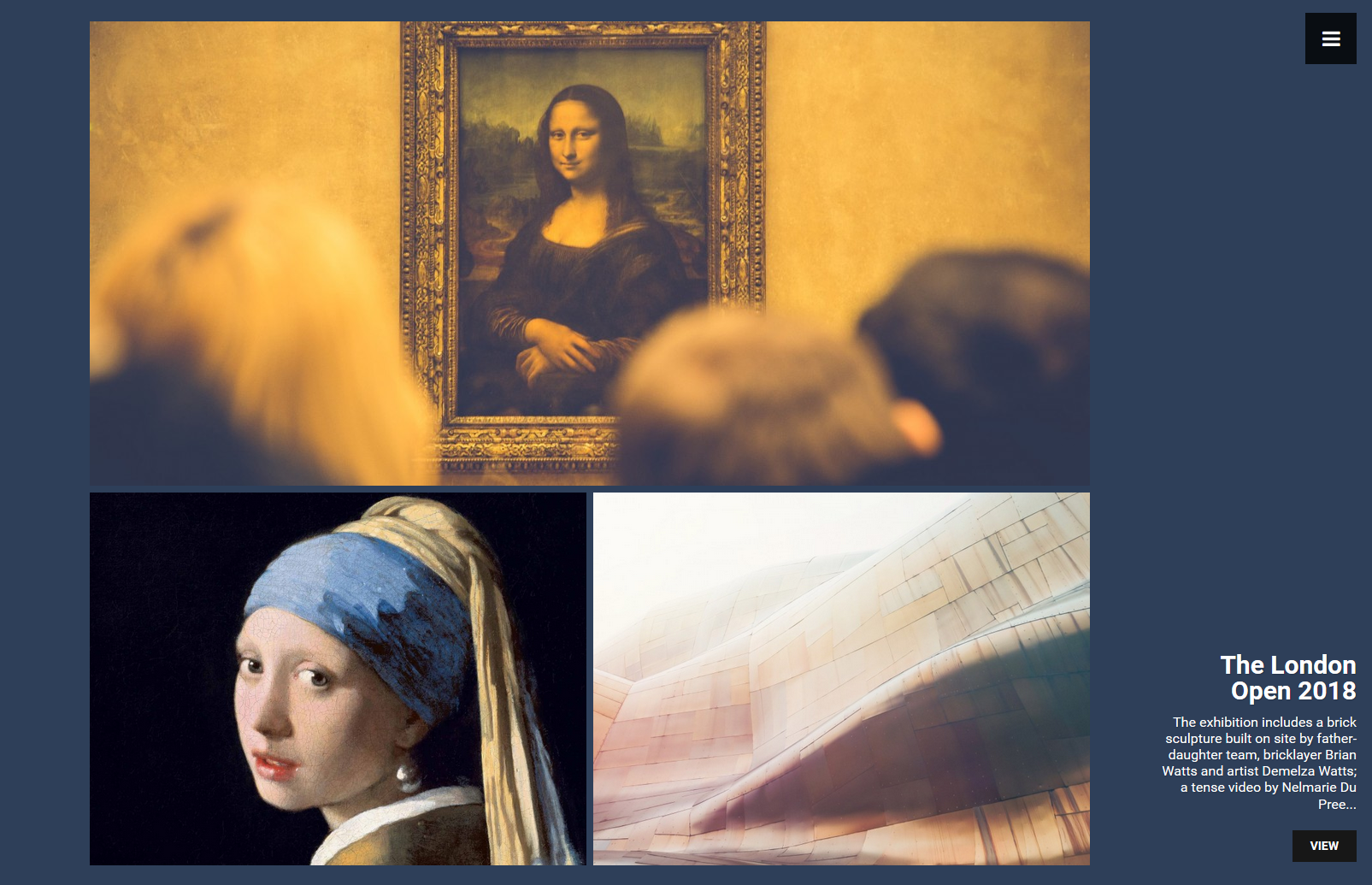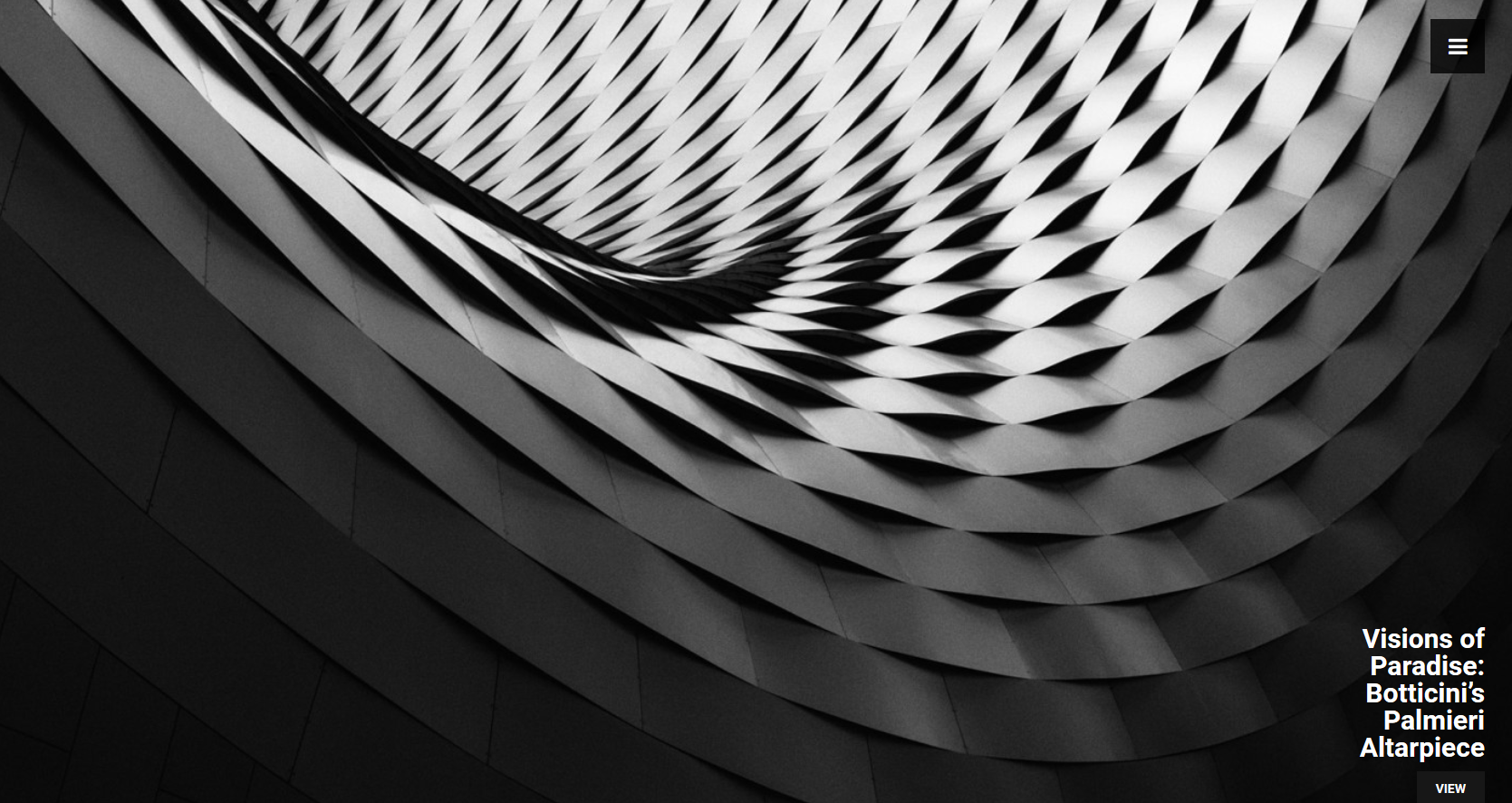 Develop your digital presence using a full range of Google fonts. Leave your site visitors happy with elegant and clear typography.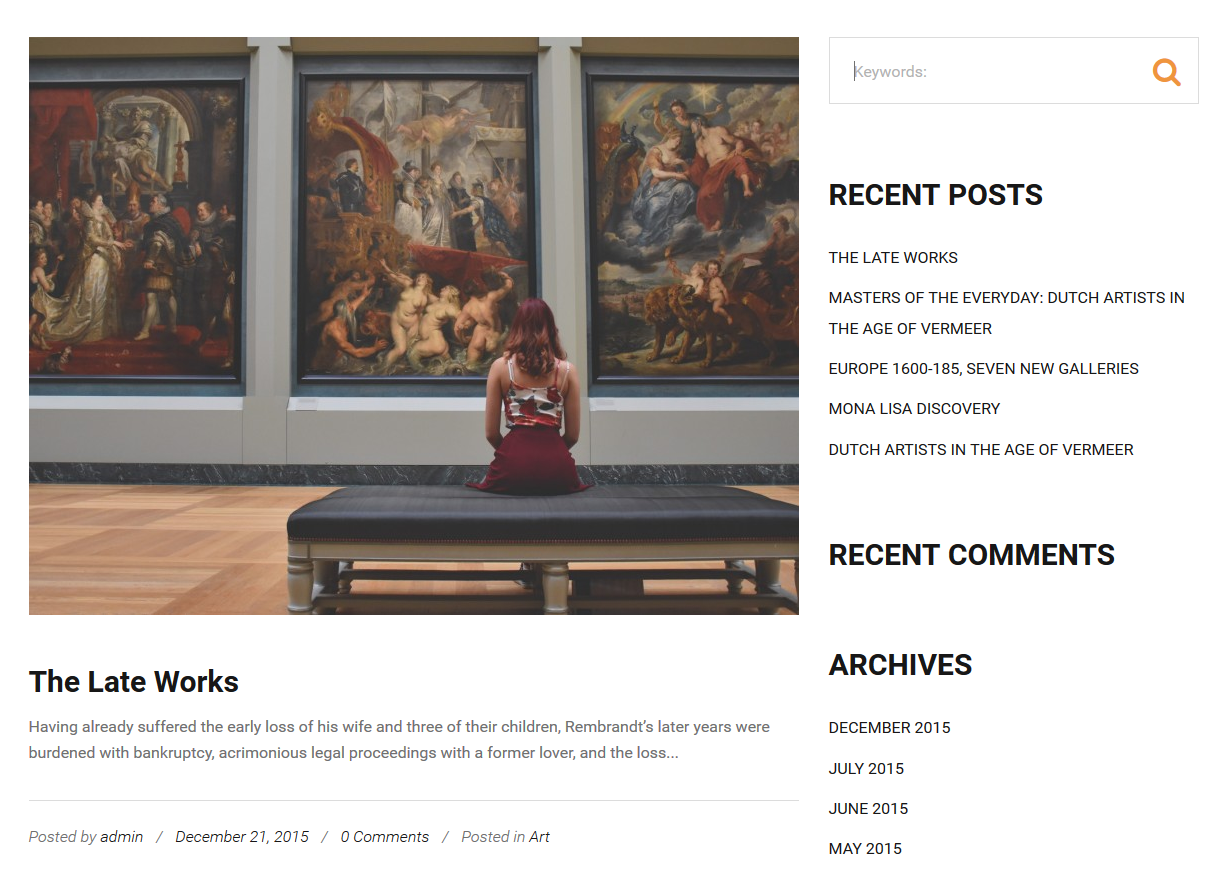 The theme supports the Works Archive page template. It'll help change the visual structure of the site to an archive-based one.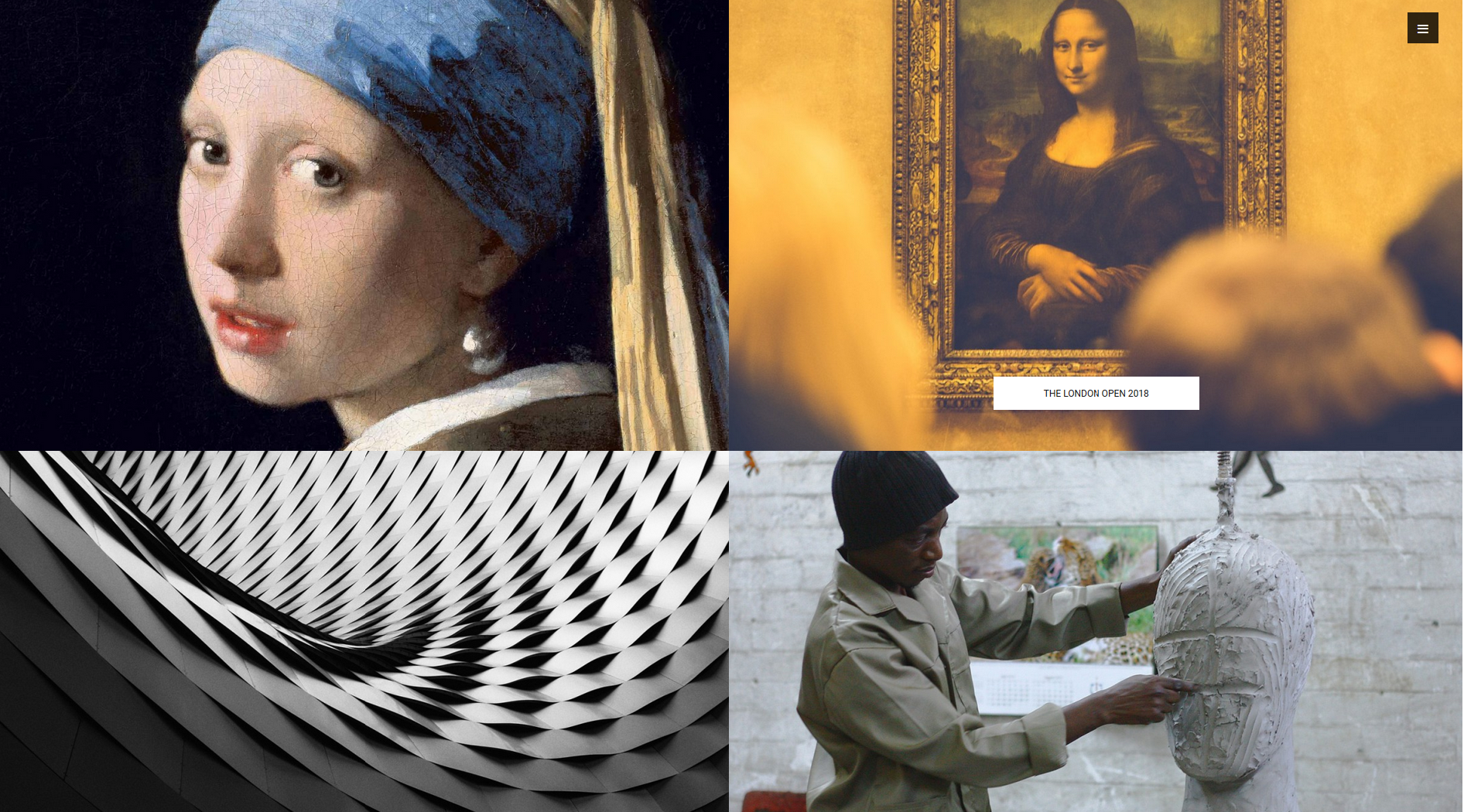 Discover how useful plugins can come in handy on your website: WordPress Importer (import sample data to start editing your projects faster and easier) and Regenerate Thumbnails (regenerate your thumbnails after changing the thumbnail sizes).
If you are looking for WordPress portfolio themes for photographers, check our super lightweight theme Nifty Fifty.
The bottom line
Artwork Lite free art WordPress theme is a good choice for those who want to be trendy and stylish at the same time. Its emphasis on full-screen quality images and allows you to build a multifunctional gallery (using different post formats) directly on the front page creating a memorable virtual tour for your visitors. It can be modified to run an art-based website, blog, or workshop. The theme also offers necessary and intuitive functionality to make the entire customization process quick and simple. That's a great feeling to see that your works are in the spotlight and the theme itself is just a nice frame for them. It's all about art after all.