30 Best One Page WordPress Themes in 2023
A few years ago many believed that complex websites were needed to attract customers. However, nowadays, a simple one-page resource can be equally effective. By simplifying your online presence, you can create a more user-friendly encounter that will motivate more people to take advantage of your services. In this overview, we will delve into the list of the best one page WordPress themes, available on the market today.
Here are the seven most noteworthy designs that you won't want to overlook:
Best Free One Page WP Templates
Within this handpicked assortment of the best one page WordPress themes, we unveil a range of exceptional alternatives meticulously chosen to captivate and enthrall your website visitors. These options embody a sleek and contemporary design, enabling you to exhibit your content and services with visual allure and effortless user navigation. Whether you're establishing a corporate website, showcasing a portfolio, sharing personal insights, or organizing an event, these free skins furnish an ideal framework for forging an engaging online identity.
1. Emmet Lite — One-Page Business Template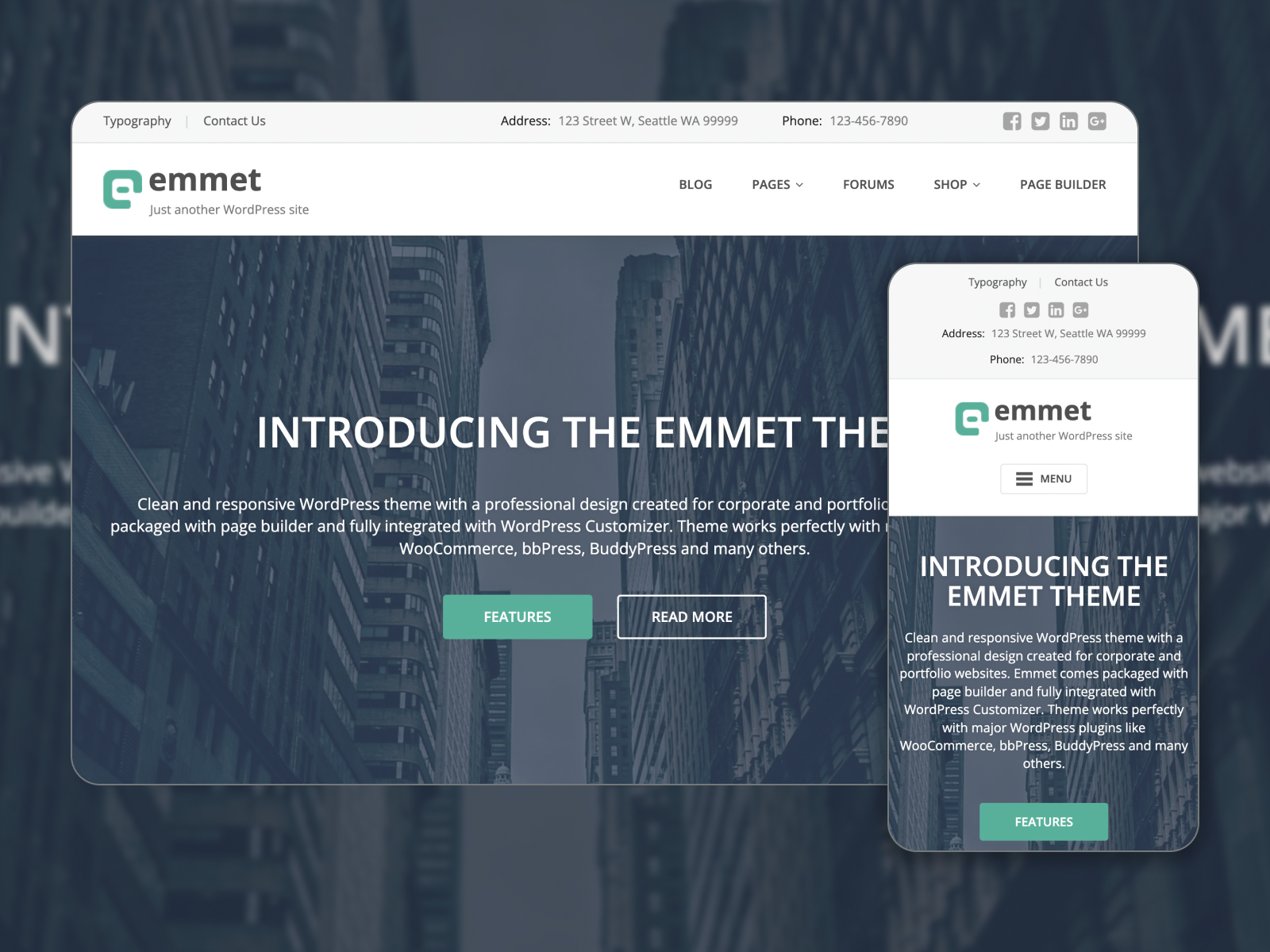 Name
Author
Price
Avg. Demo Speed Score
Emmet Lite
MotoPress
Free
Mobile 81
Desktop 97
Emmet Lite is a popular and powerful theme used by multiple businesses worldwide. It is free, which is always a plus, and its one-page design is neat and tidy, without any clutter or inefficient plugins that might slow down your site. Apart from quick loading speeds, with Emmet Lite, you get the added benefit of smooth Parallax effects, which can give your site a sleek, professional feel. An adjustable Hero Content section can help emphasize your unique selling proposition, while the capability to change colors on the fly will make customization a breeze.
2. One Page Conference — Template For Events and Meetup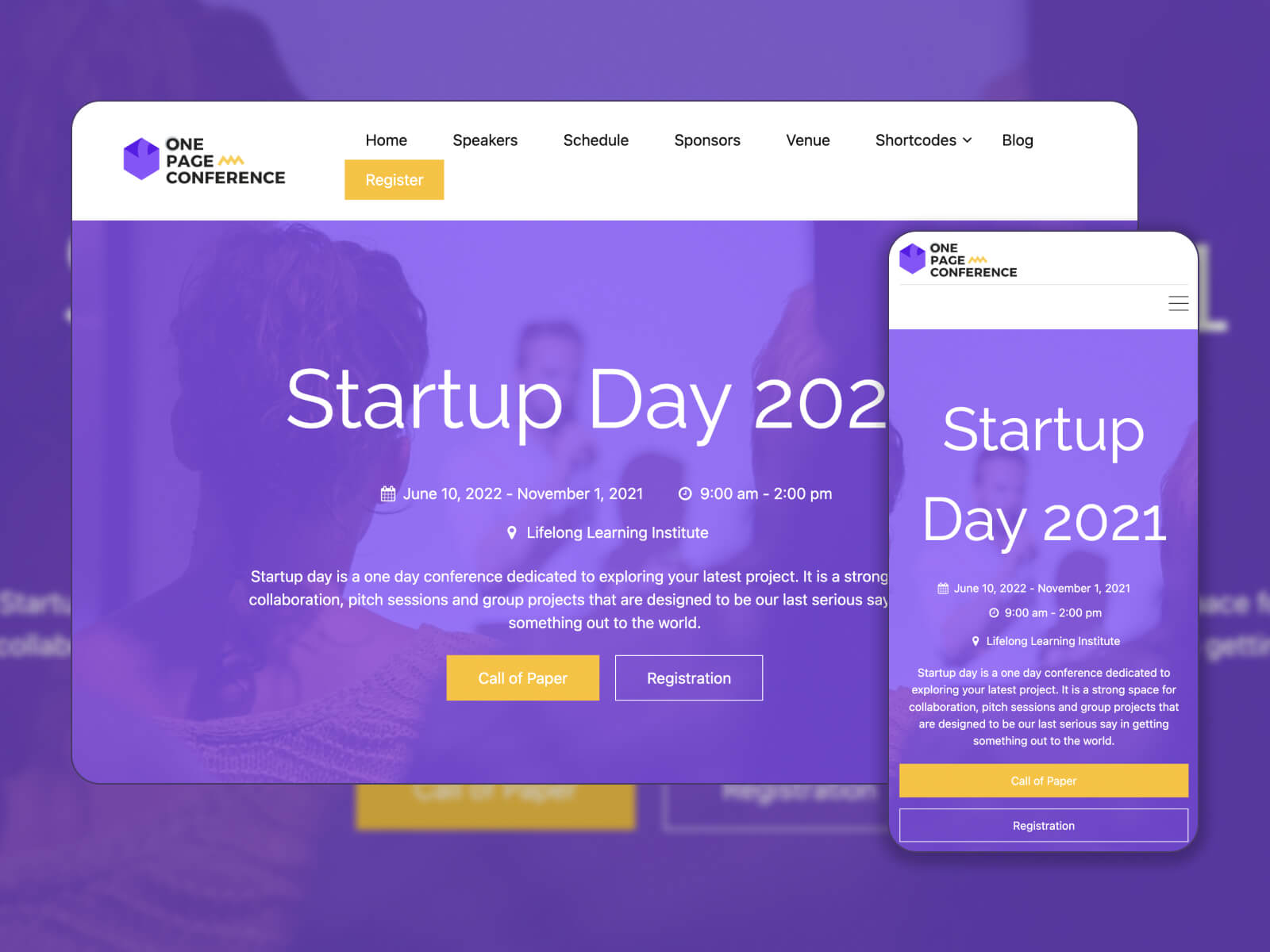 Name
Author
Price
Avg. Demo Speed Score
One Page Conference
WP Event Partners
Free
Mobile 94
Desktop 99
The One Page Conference is a nifty solution for your upcoming event — be it a conference, gathering, or meet-up. It's a panacea for all your website needs and won't burn a hole in your pocket, as it's absolutely free. Armed with a user-friendly Event and Conference Management plugin for WP, this theme can transform your game. Not only is it highly effective, but it also has a top-notch administrative section that makes website creation incredibly easy.
3. Safha — Simplify Your Business Strategy and Thrive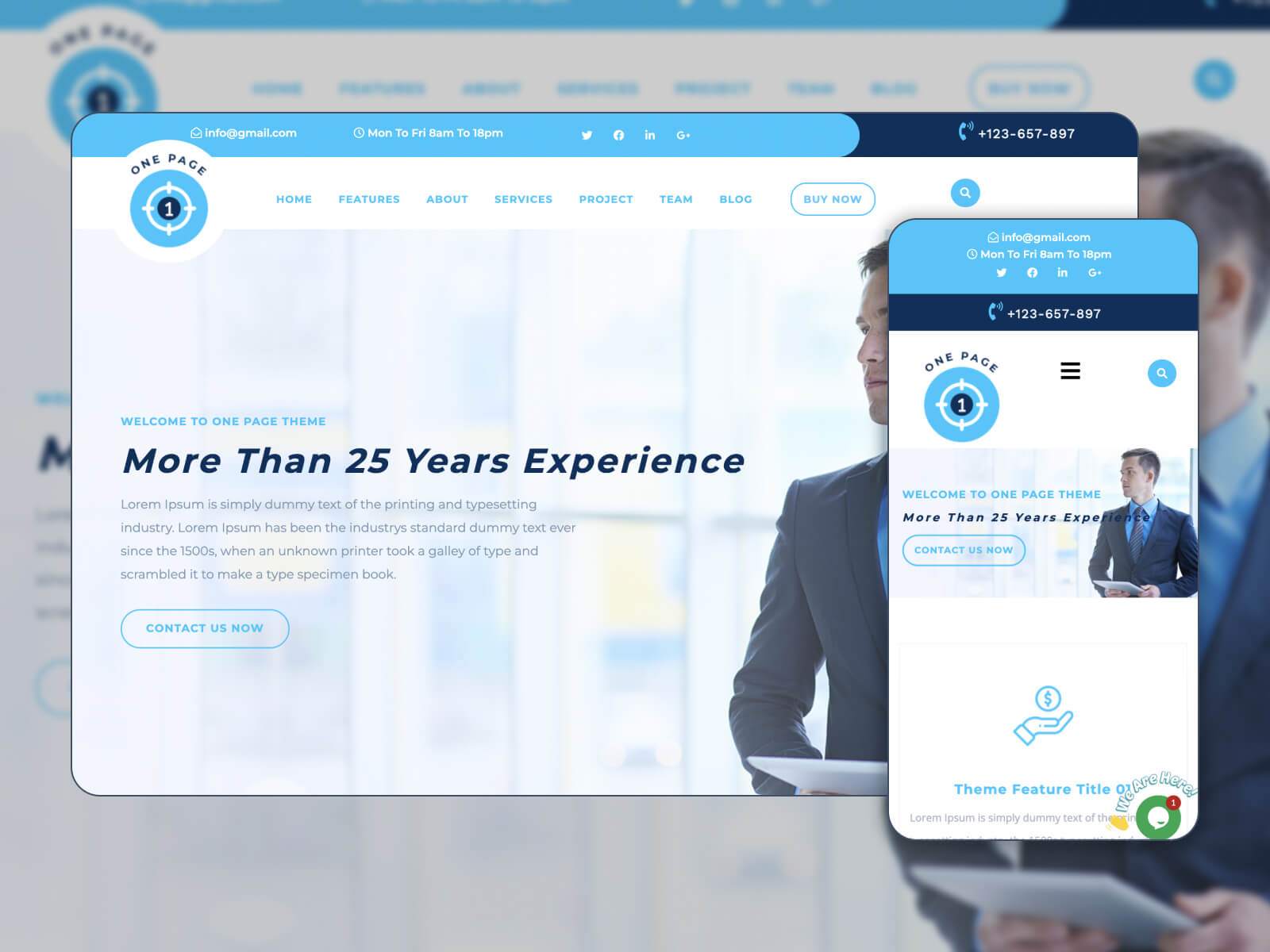 Name
Author
Price
Avg. Demo Speed Score
Safha One Page
ThemesEye
Free
Mobile 87
Desktop 98
In our list of the most sophisticated and stylish one page WordPress themes, this entry is ideal for various businesses. It doesn't matter if you're a solopreneur, artist, or agency owner — the template is adaptable and won't overwhelm you with unnecessary features. Furthermore, it's multilingual and has a stunning aesthetic, which allows you to personalize it to your taste. In addition, you can easily connect your social media accounts and customize footer widgets to give it that extra oomph. Web developers, musicians, and local businesses will find it an excellent choice.
4. One Page Express — The Fast Solution for Crafting One-Pagers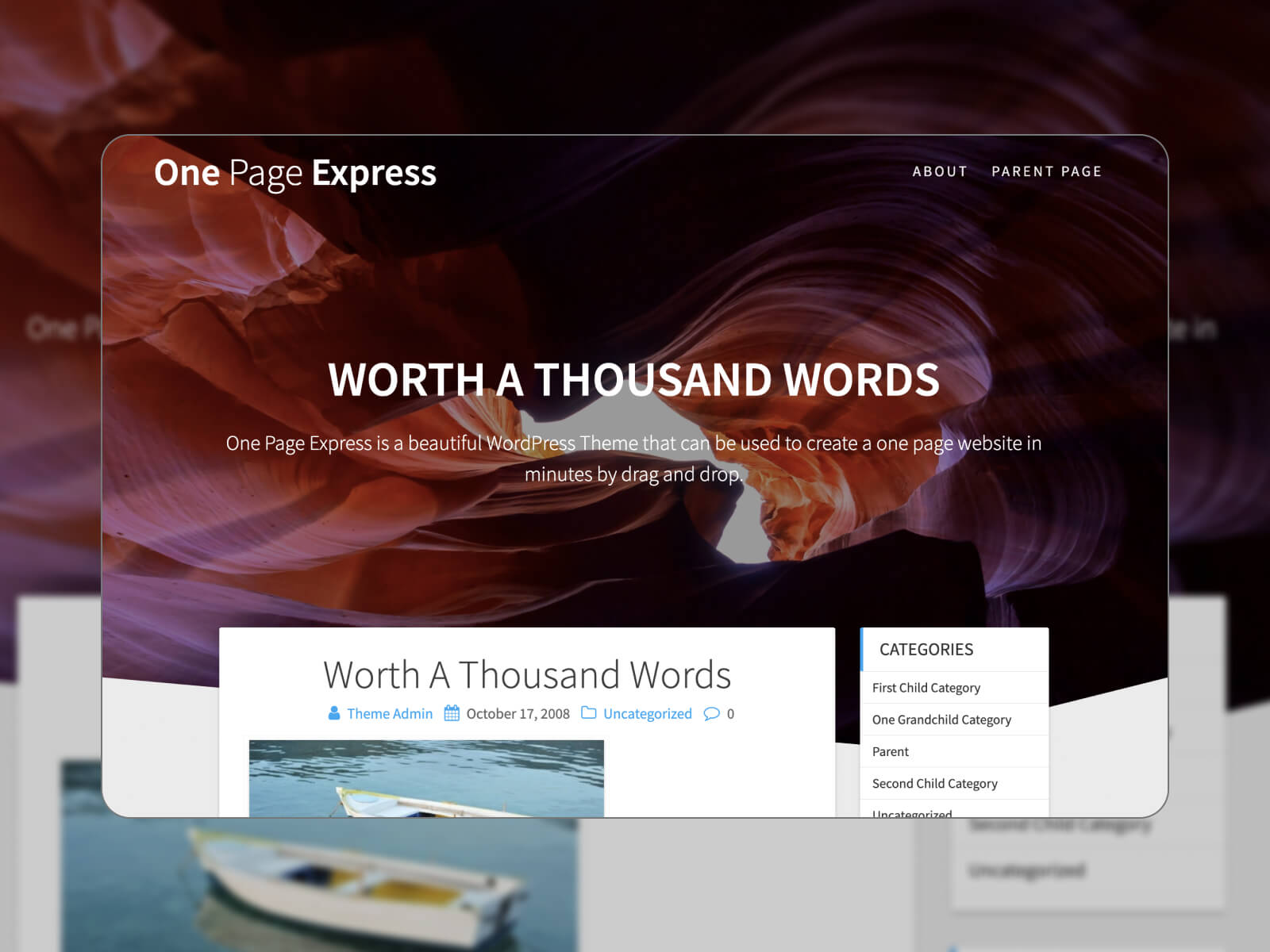 Name
Author
Price
Avg. Demo Speed Score
One Page Express
Extend Themes
Free
Mobile 76
Desktop 97
Crafting your website has never been easier with this template. You can effortlessly construct your webpage by dragging and dropping diverse elements. There is a pre-designed homepage and more than 30 tailored content sections at your disposal. What's more, One Page Express provides a plethora of options that allow you to customize your website to your heart's desire. You have the liberty to incorporate video or slideshow backgrounds and select from a variety of header content types.
5. Business One Page — Craft Your Business Website with Ease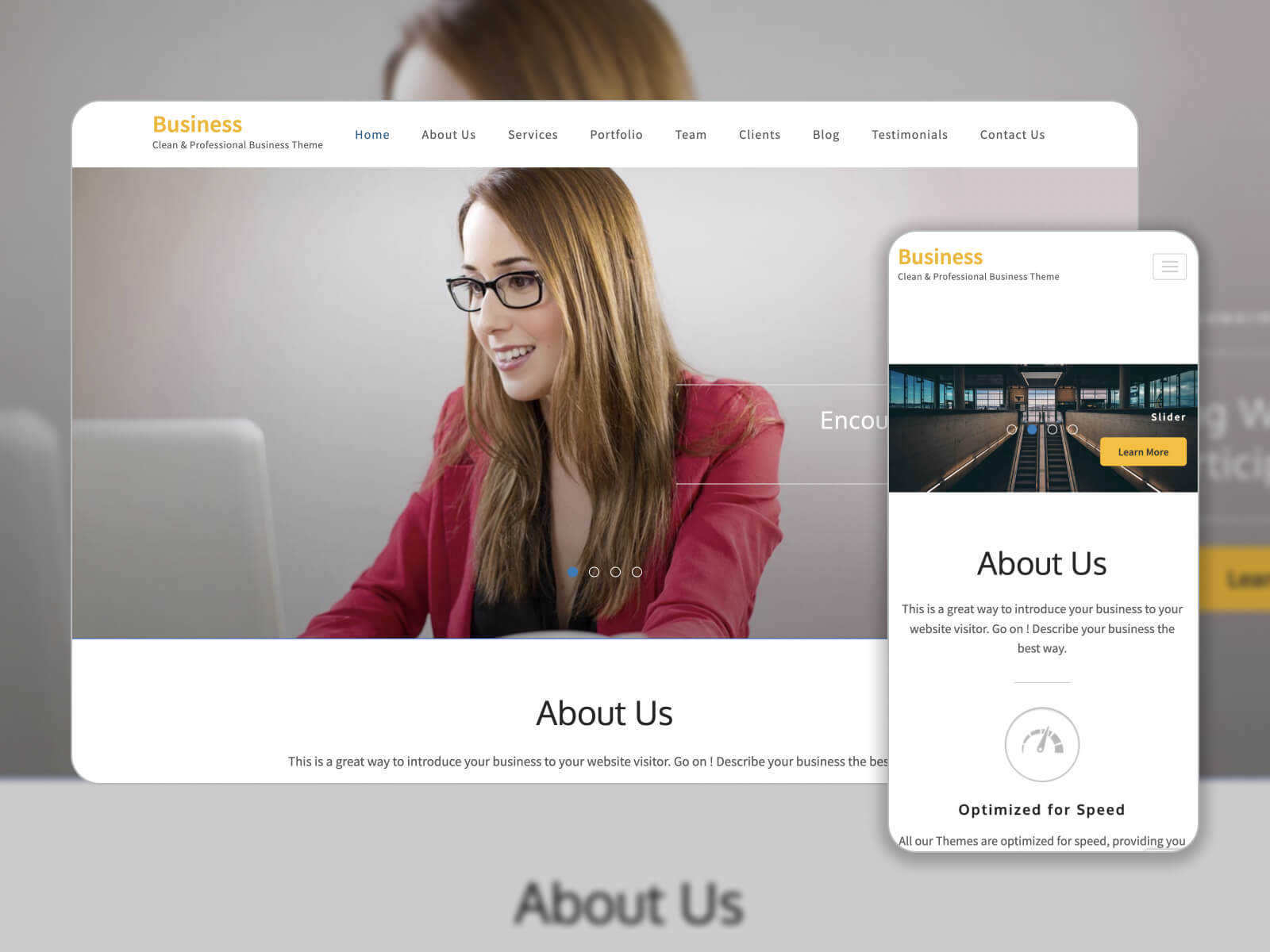 Name
Author
Price
Avg. Demo Speed Score
Business One Page
Rara Theme
Free
Mobile 93
Desktop 99
As an example of the best one page WordPress themes, this skin is widely favored for corporate and business websites. It's not only search engine optimization-friendly but also flaunts a simple demo import function for user convenience. You can leverage its advanced slider features to showcase your products, parade customer reviews, share your social media contact details, and much more. It's an ideal choice whether you're a web development firm, a self-employed individual aiming to showcase your skillset, or a restaurateur looking to impress customers with your unbeatable online presence.
Best Paid One Page WordPress Themes
Whether you're embarking on an e-commerce venture, showcasing your creative portfolio, promoting professional services, or organizing a memorable event, these premium alternatives offer an unparalleled level of adaptability and personalization. With their advanced features, responsive layouts, and extensive integration possibilities, these one-page templates provide an unrivaled gateway to an exceptional web experience.
6. Anno — One Page Portfolio WP Theme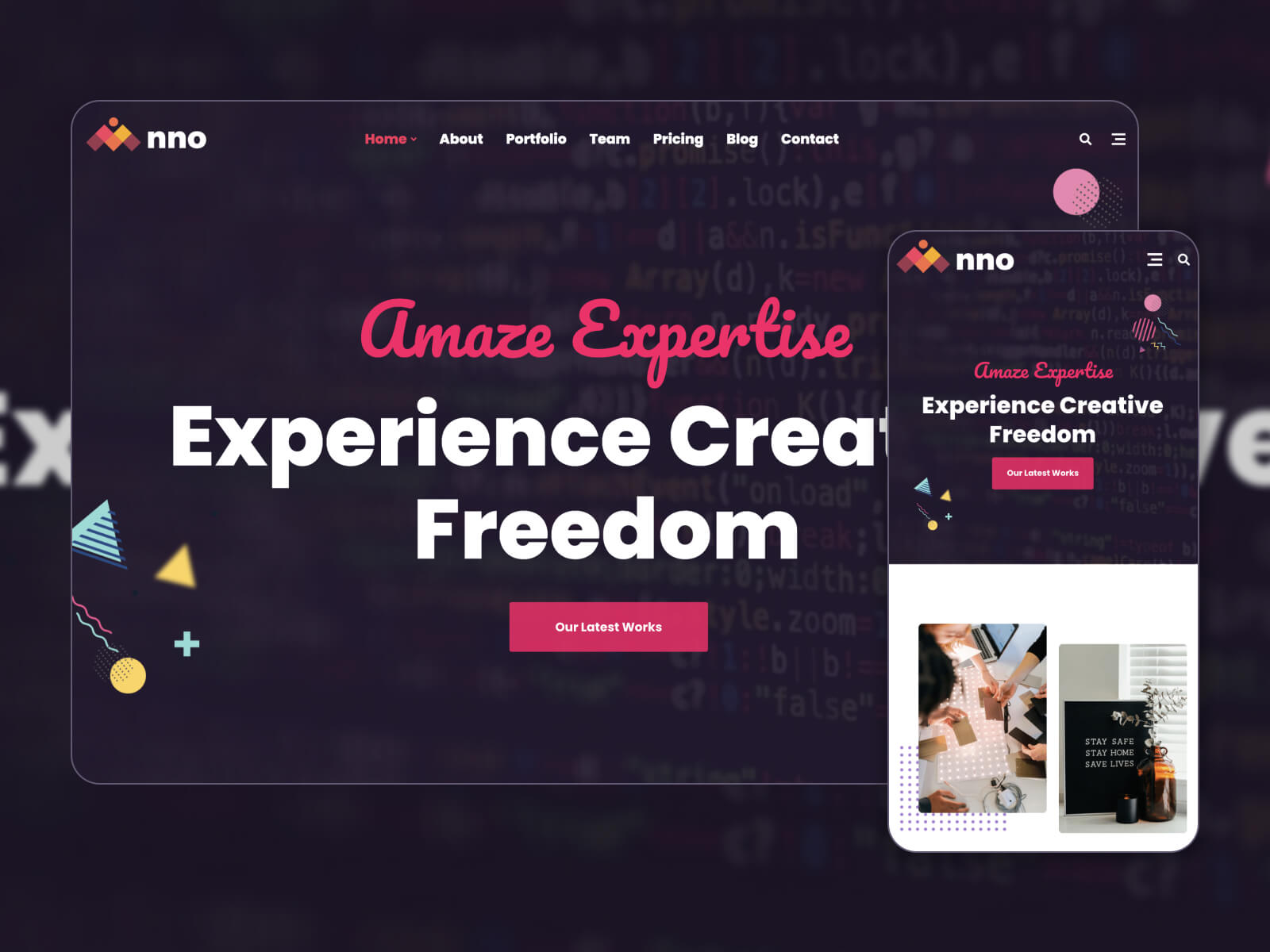 Name
Author
Price
Avg. Demo Speed Score
Anno
SoftHopper
$39
Mobile 46
Desktop 81
Digital agencies, freelancers, and startups can all benefit from the Anno theme's adaptability. With a variety of visually striking page layouts, this template is sure to capture your audience's attention. On top of that, Anno plays well with influential plugins like Jet Elements, Elementor, and Contact Form 7. Incorporating these valuable tools can give your business an edge in promoting your products or services.
7. Nyssa — One & Multi Page Multipurpose Theme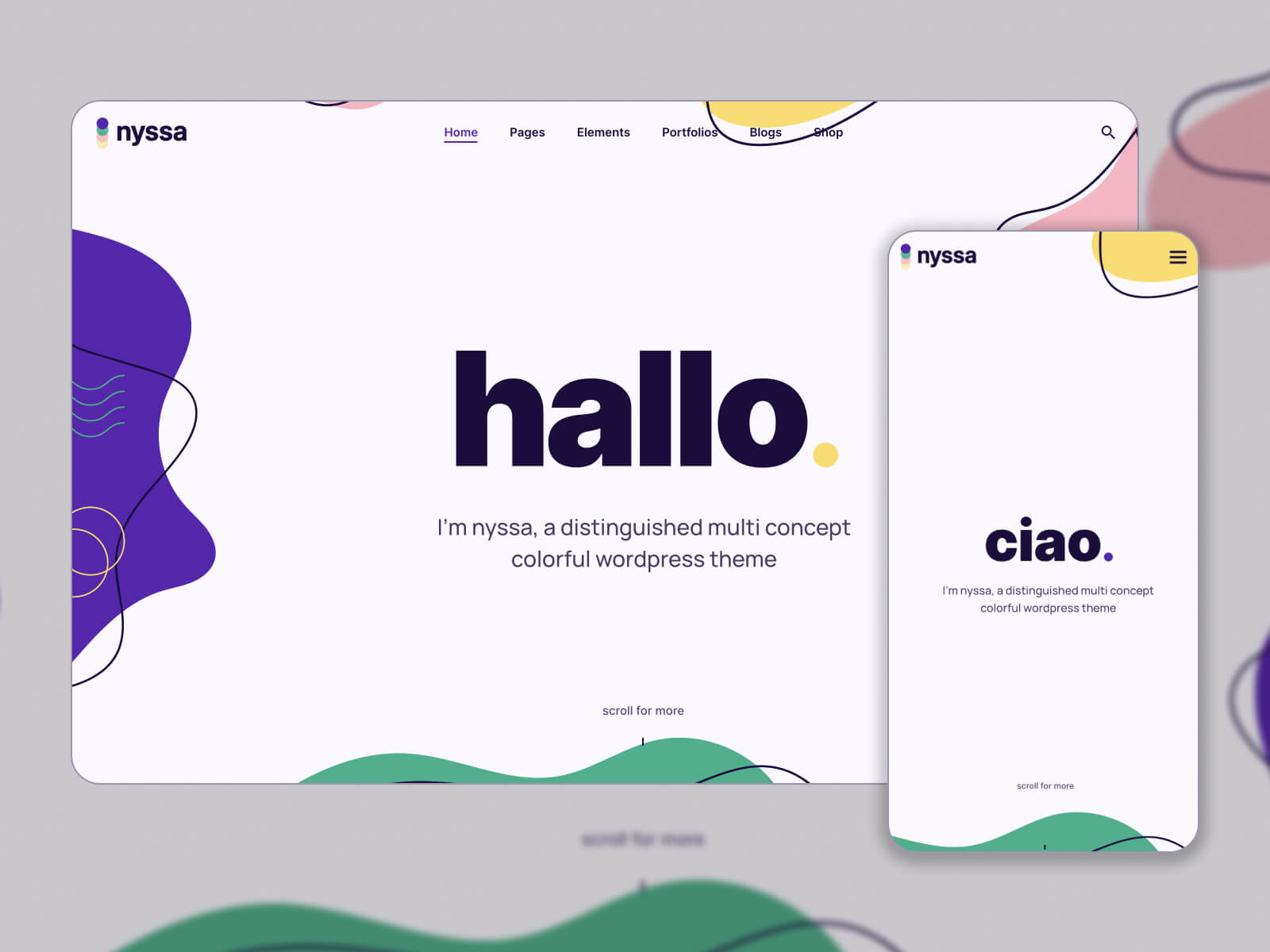 Name
Author
Price
Avg. Demo Speed Score
Nyssa
TreeThemes
$79
Mobile 53
Desktop 70
This theme can adapt to any purpose with ease and comes loaded with amazing features. The built-in Mega Menu is seamless, and the top-notch add-ons are the icing on the cake. You'll have no shortage of typographical choices, and the administrative control center is robust and easy to use. The visual page builder is intuitive and has all the necessary tools to create stunning pages and segments. And if you need to get started quickly, a lot of pre-made templates are available.
8. Prorez — One Page Resume WP Theme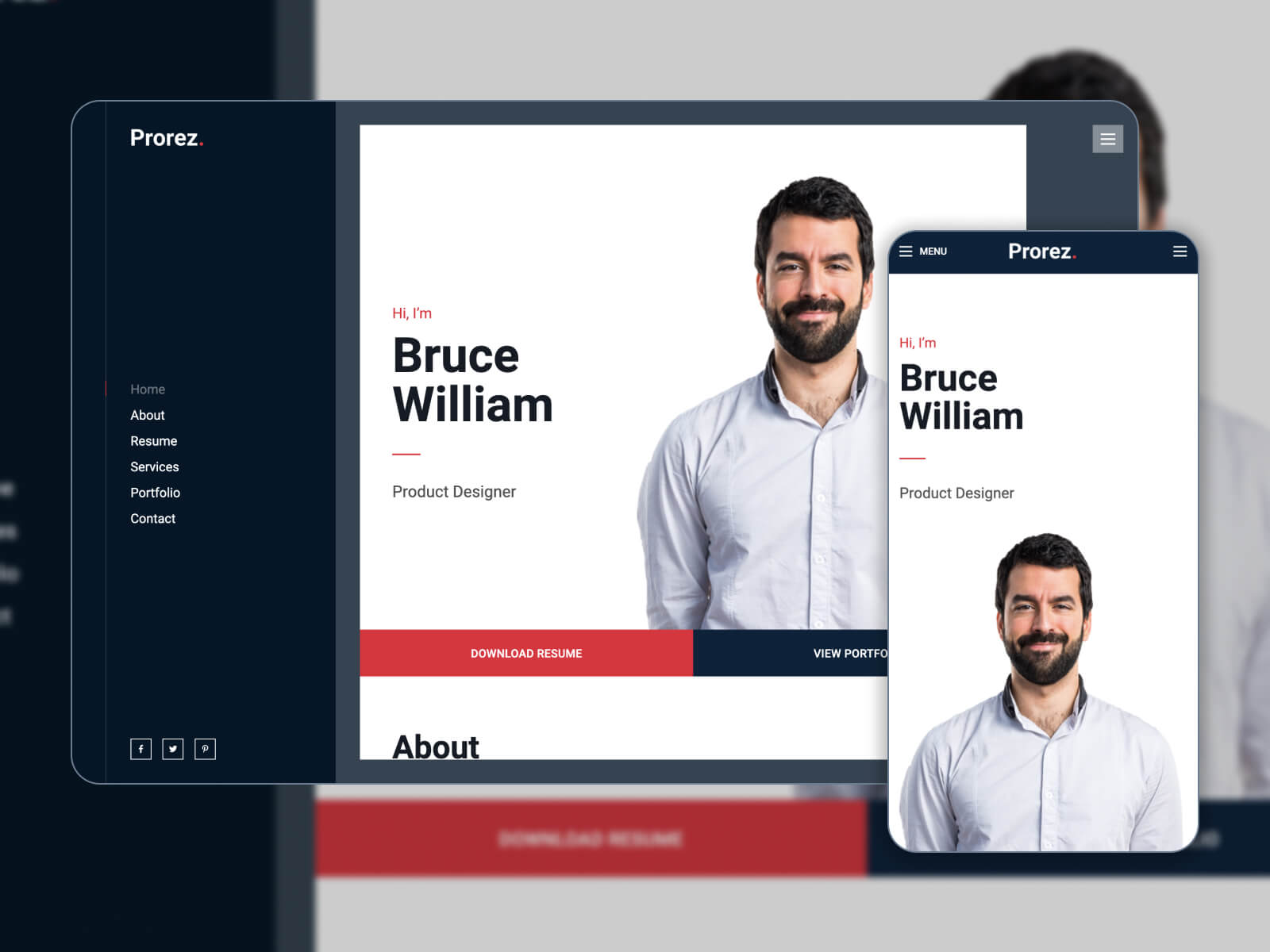 Name
Author
Price
Avg. Demo Speed Score
Prorez
CaliberThemes
$29
Mobile 46
Desktop 83
Prorez is the ideal fit for those with a creative spark. It caters to designers, artists, and developers. The demo it offers was built with the help of the Elementor, which is quite the trend nowadays. Prorez enables you to professionally display your work, services, and numerous types of content. This template stands out because of its user-friendly interface, and ability to be customized to perfectly fit your personal needs.
9. Drake — Personal Portfolio WP Theme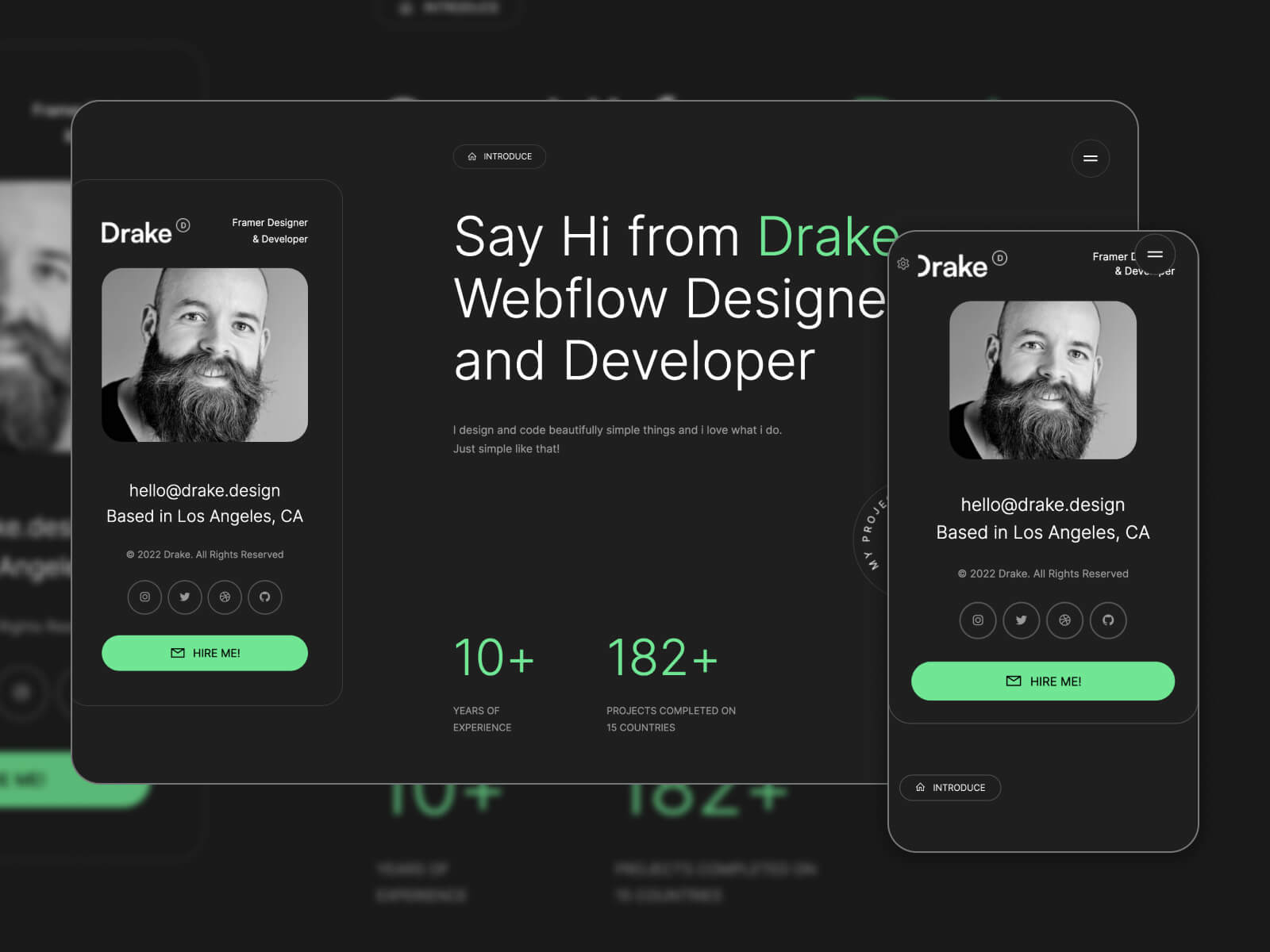 Name
Author
Price
Avg. Demo Speed Score
Drake
WordPressRiver
$19
Mobile 47
Desktop 85
If you're after a simple personal portfolio, Drake is a wonderful option. It has a sleek and modern design, with subscription and contact forms that are fully operational and secure. It's perfect for a wide range of creative professionals, including designers, freelancers, and artists, among others. You get a One Click Demo Importer, complete multilingual support, and the freedom to customize this template with Elementor.
10. Nerko — NFT Portfolio Template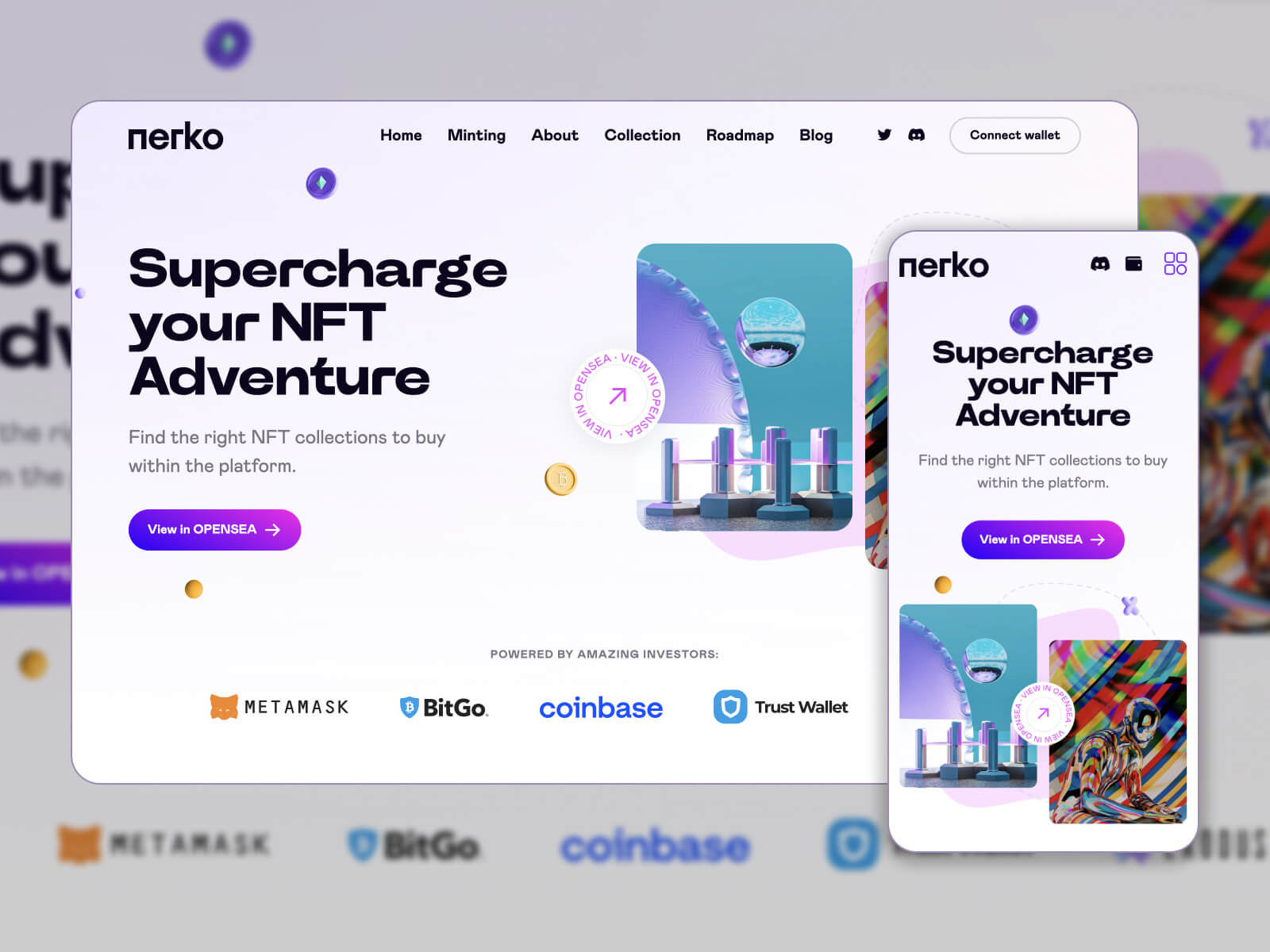 Name
Author
Price
Avg. Demo Speed Score
Nerko
ThemeGenix
$39
Mobile 50
Desktop 85
Nerko is the representative of our list of the best one page WordPress themes that is an excellent option for crafting your own NFT portfolio. Importing all the demos is a piece of cake, requiring just a single click. With this solution, you can create a website that not only captivates your audience but also increases their engagement, leading to higher conversion rates. Allow your visitors to bask in the user-friendliness of your NFT one-pager, all thanks to the power of this splendid theme.
11. Volos — Simple Resume Theme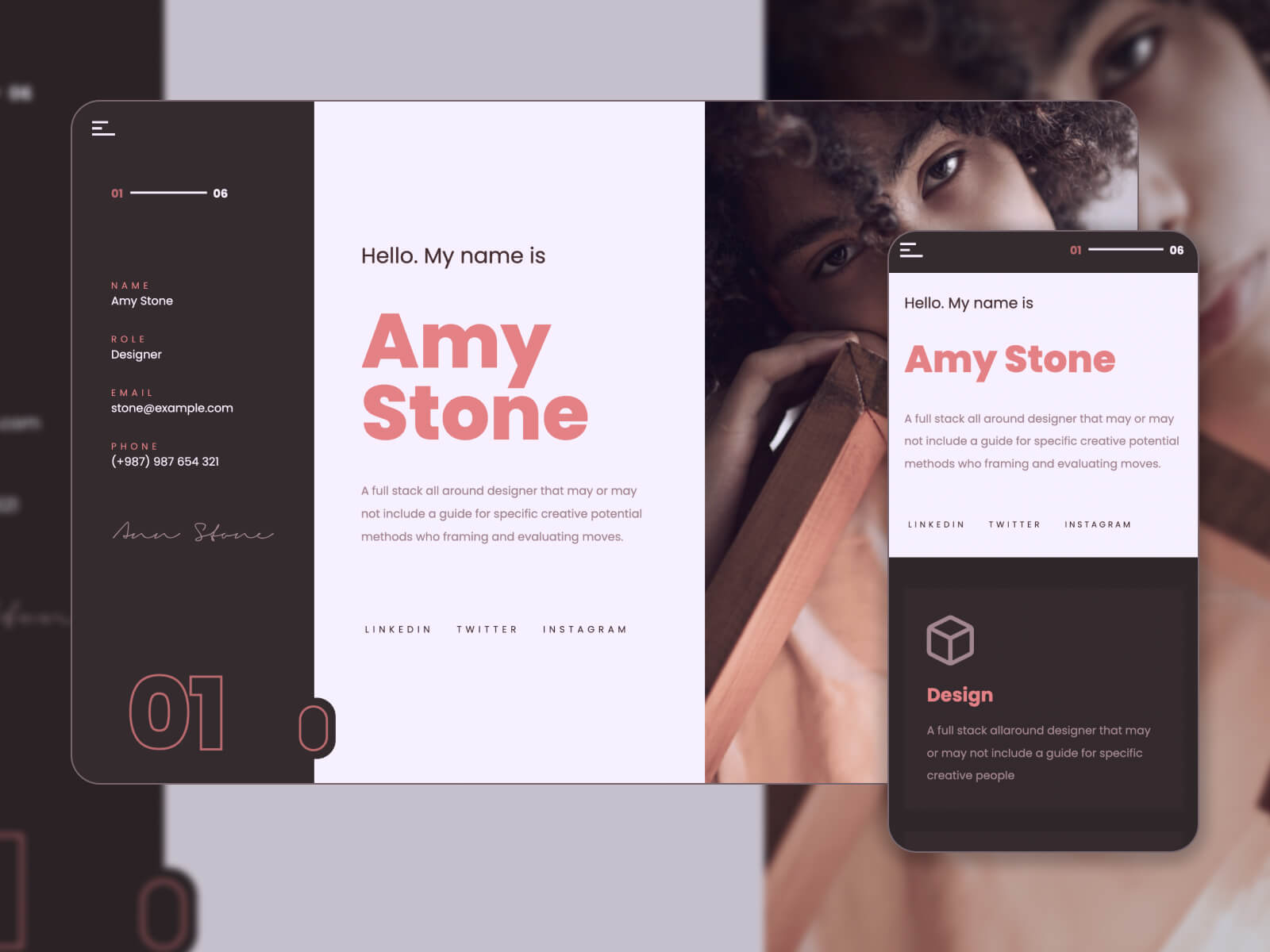 Name
Author
Price
Avg. Demo Speed Score
Volos
CocoBasic
$59
Mobile 60
Desktop 90
Volos is an excellent fit for personal portfolio sites, as it's a one-page Resume/CV template for WP. It has various demos with different color schemes and header images that use parallax effects or videos. Volos also has multiple ready-to-use sections, including Home, Services, Portfolio, and Skills, all placed on one page, but they can be moved to separate pages if needed. Additionally, you can remove or add any section to personalize your site.
12. Ambrox — Personal Portfolio Theme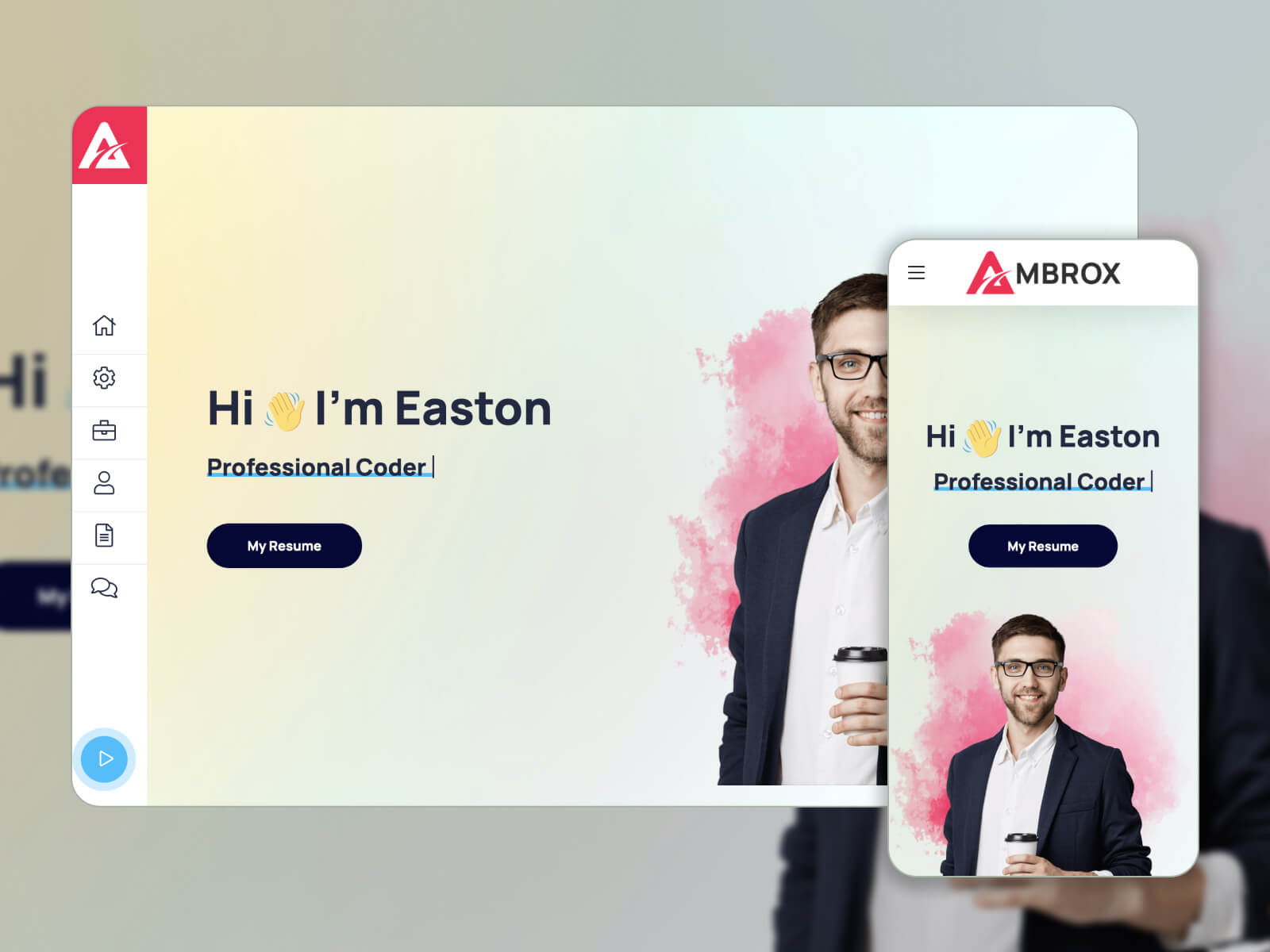 Name
Author
Price
Avg. Demo Speed Score
Ambrox
ValidThemes
$19
Mobile 61
Desktop 90
As another representative of our list of the best one page WordPress themes, Ambrox boasts a simple and polished portfolio layout, a cakewalk for anyone to navigate. It serves multiple purposes, whether you need it for a personal portfolio or a blog. The cherry on top is the fact that it is well-documented and has 24/7 professional support that's lightning-fast and efficient. What's more, you can import demos without breaking a sweat and tweak your website with Elementor.
13. Angora — Responsive Parallax WP Template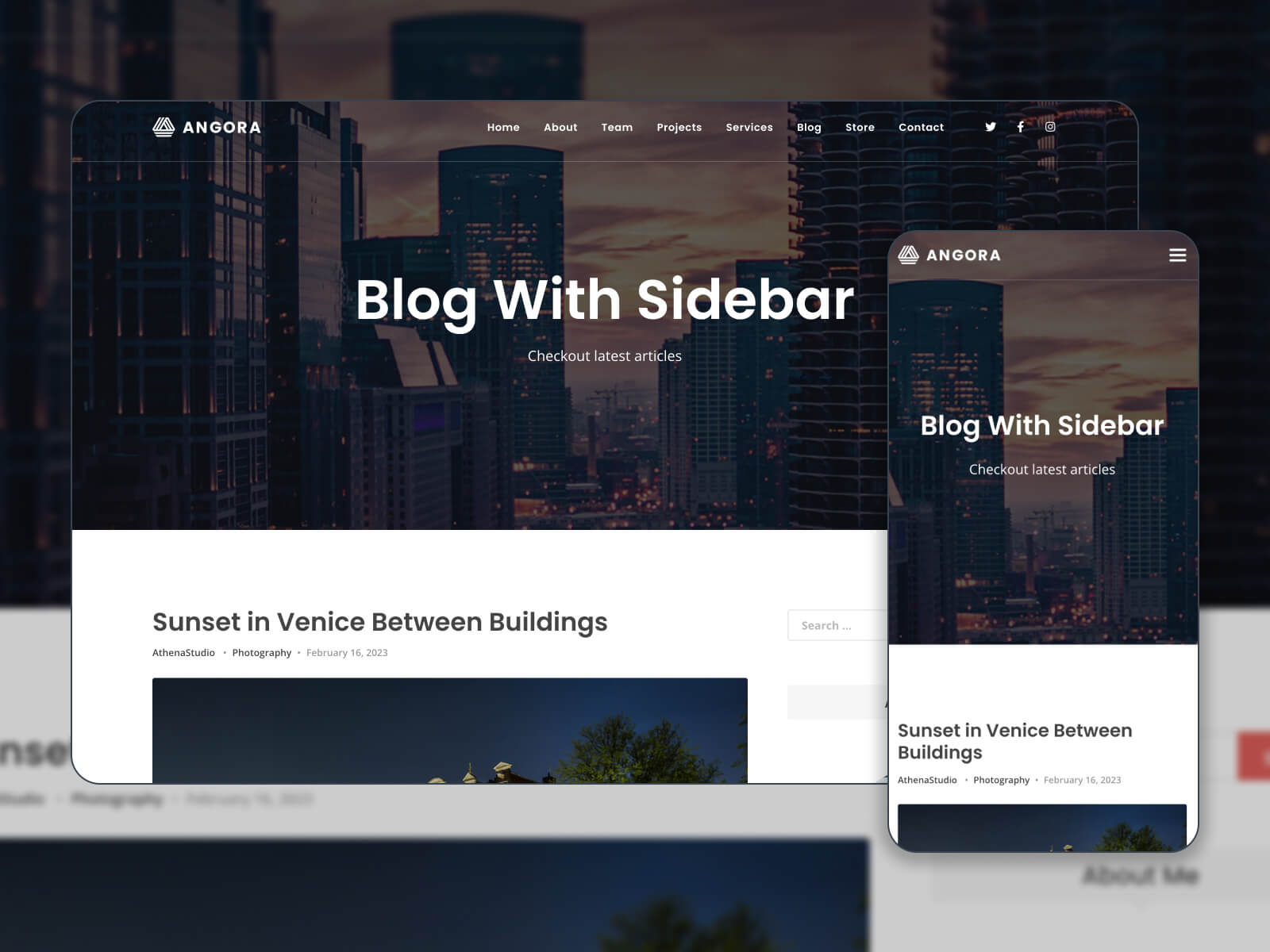 Name
Author
Price
Avg. Demo Speed Score
Angora
AthenaStudio
$39
Mobile 64
Desktop 86
An excellent website can be yours with Anogra's versatile and elegant design. This template weaves together creative components using HTML5 and CSS3 to craft a captivating one-page layout. With three unique header options to choose from — a single image, image slideshow, or video background — each presented in fullscreen mode, you'll have no shortage of ways to showcase your website's creativity.
14. Apparatus — A Saas and App Landing Theme
Name
Author
Price
Avg. Demo Speed Score
Apparatus
Fluent-Themes
$29
Mobile 59
Desktop 94
This template is the ultimate solution for the presentation of desktop software, mobile app, and SaaS. Impress your visitors with a sleek one-page design that presents your digital products with effortless professionalism. And the icing on the cake is the theme's one-click demo import feature, which lets you choose and import your preferred demo in a snap. With over 30 custom elements from WPBaker, you can elevate your website with stunning effects that will make it shine like a star.
15. Drex — One Page Portfolio WP Theme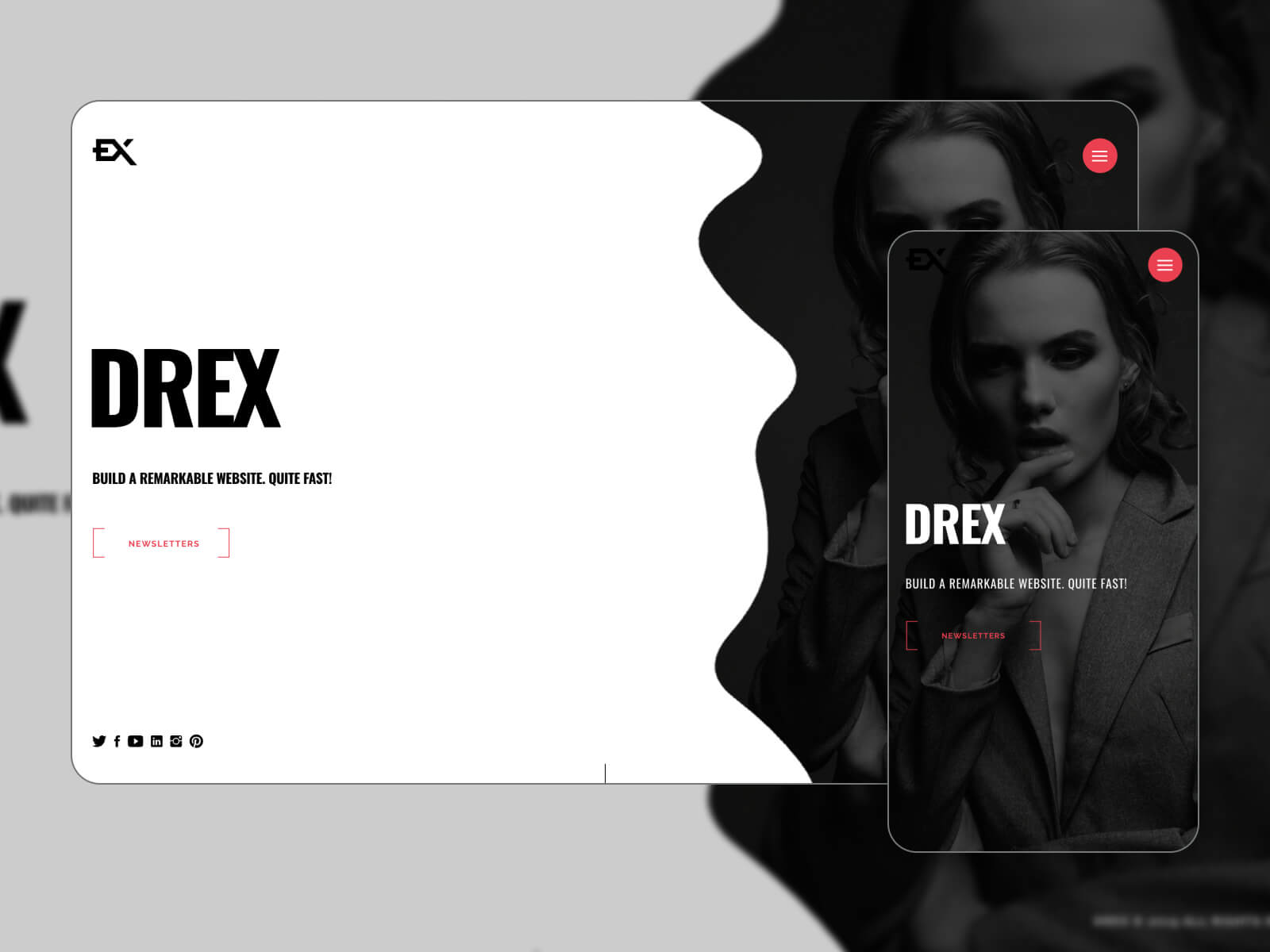 Name
Author
Price
Avg. Demo Speed Score
Drex
WebRedox
$69
Mobile 62
Desktop 91
Drex WP theme truly shines as an exceptional choice for websites because of its refined look and versatility in serving various industries. It caters to the requirements of different experts such as designers, photographers, and architects, among others. The template acts as a lively and captivating platform to showcase, for example, the best portfolio photos, illustrations, produced commercials, etc. Installing the demo data is a breeze. Furthermore, the theme features a robust administrative panel that streamlines the customization process.
16. Dive — One Page Portfolio WP Theme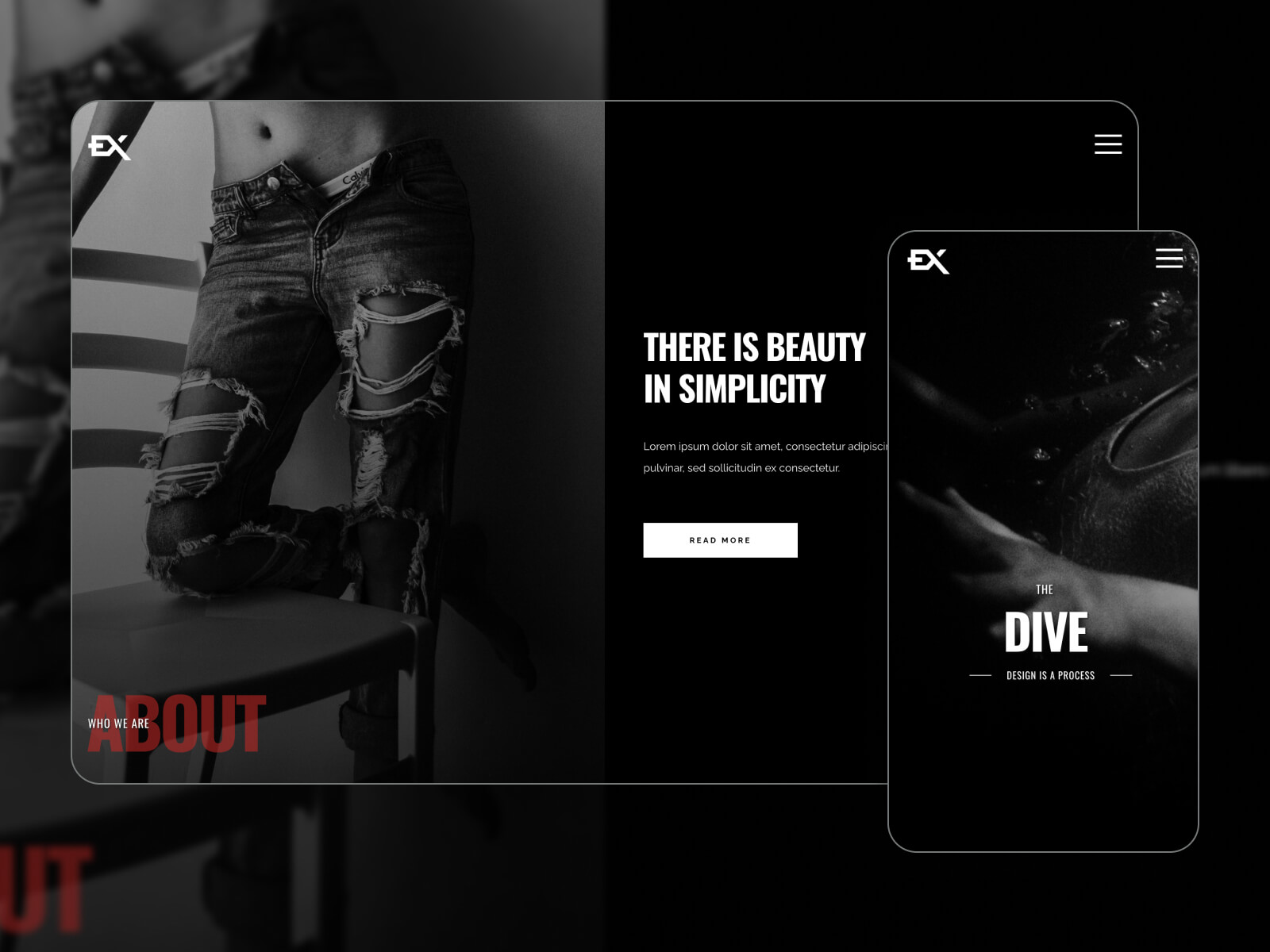 Name
Author
Price
Avg. Demo Speed Score
Dive
WebRedox
$69
Mobile 68
Desktop 90
This option is an outstanding contender in our list of the best one page WordPress themes. It can exhibit your expertise with ease if you're a designer, illustrator, architect, or photographer. The design is sleek and sophisticated, and it comes with a powerful admin panel that allows you to tailor every element of your website. Thanks to its foundation on WPBakery, you can personalize your brand's identity with a variety of customization options.
17. Zonar — Personal Portfolio Template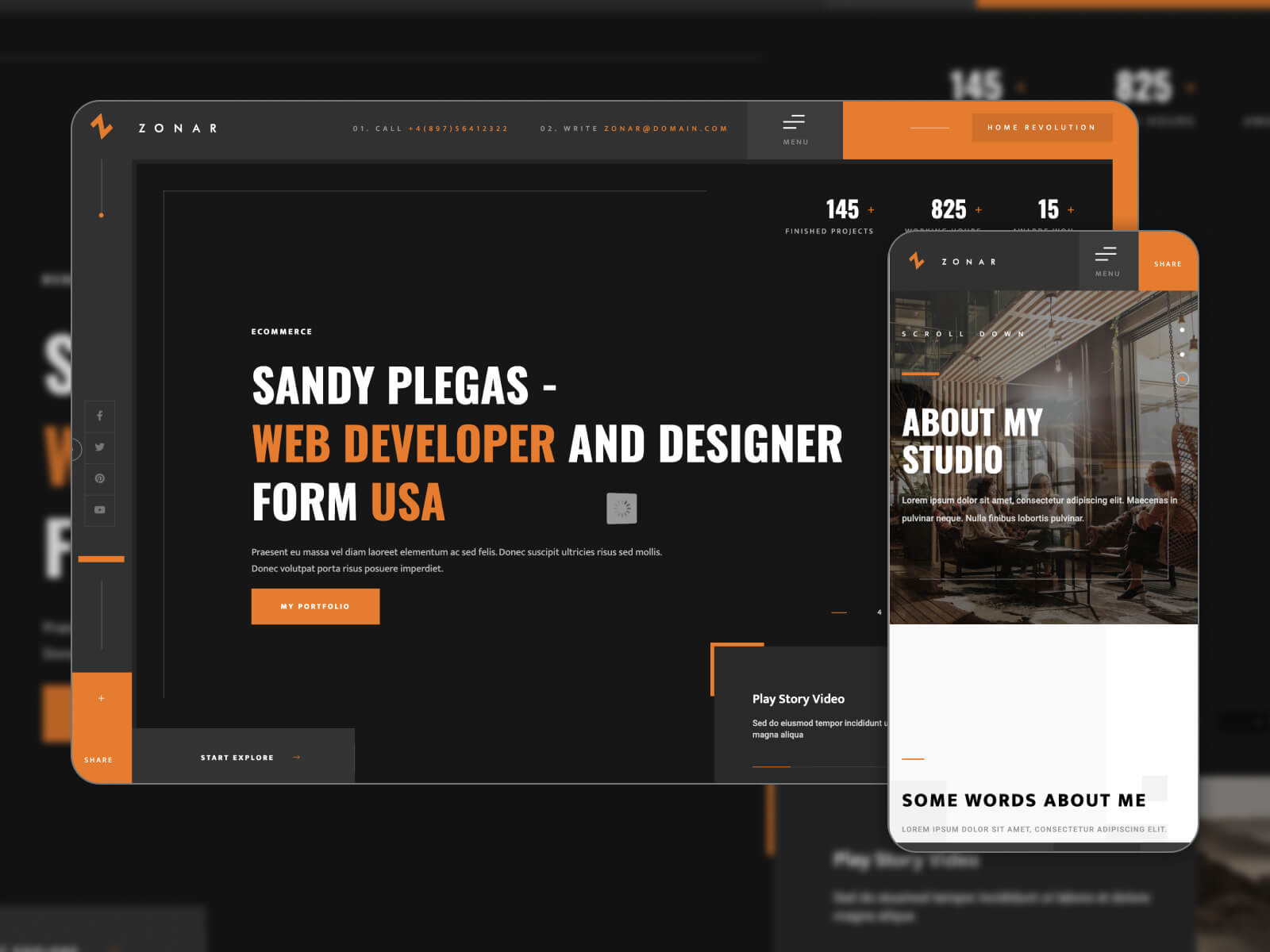 Name
Author
Price
Avg. Demo Speed Score
Zonar
WebRedox
$69
Mobile 50
Desktop 81
The theme is specially designed to exhibit exceptional portfolios. Its interface adjusts to various devices and showcases high-quality graphics. You can select from either one-page or multi-page versions, and it supports two different page builders. Whether you are a designer, photographer, or video producer, this option is perfect for you. With its Ajax page transitions and animations, your portfolio will surely capture the attention of your valuable audience.
18. Bouffe — Restaurant & Coffee Shop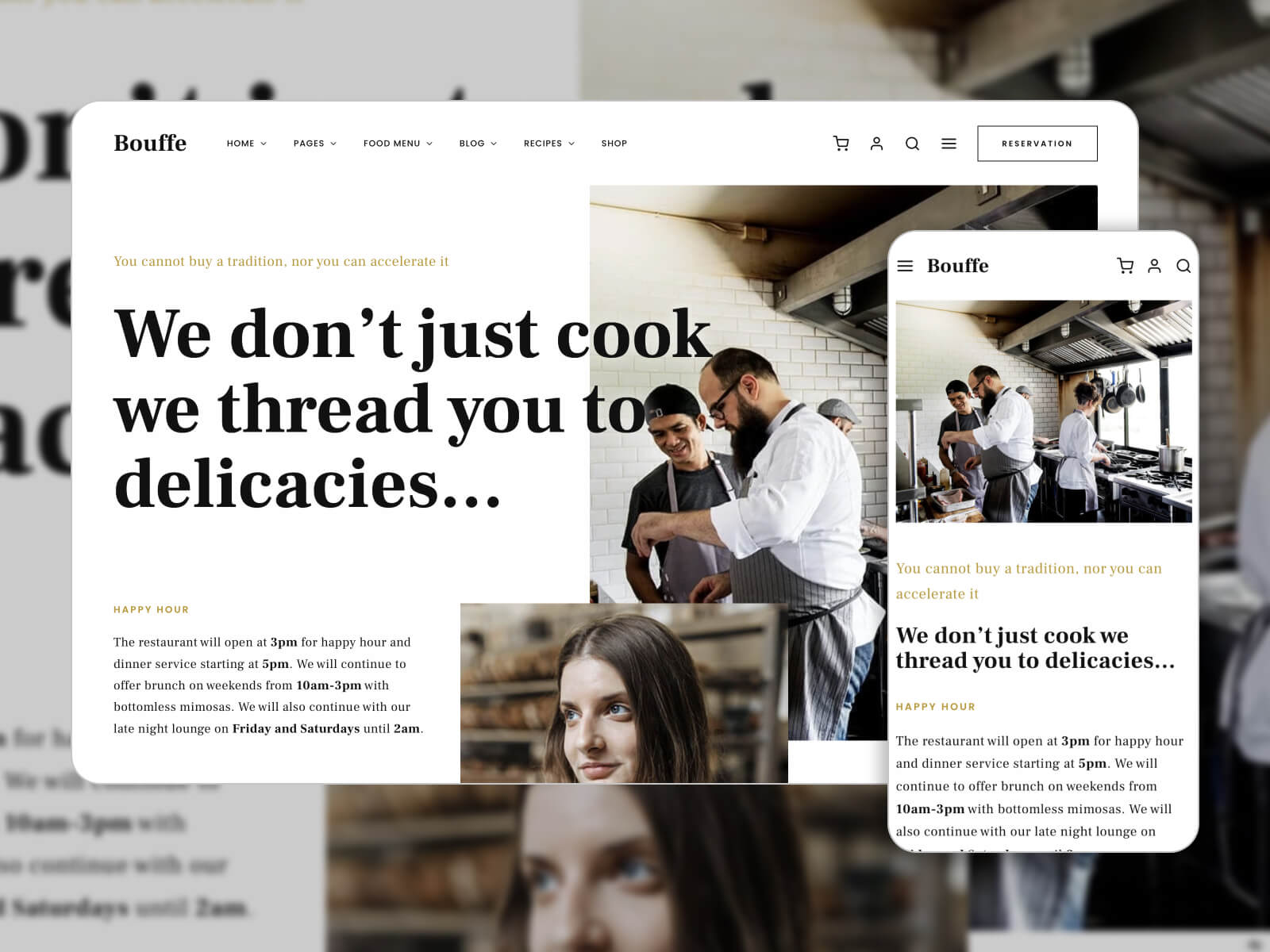 Name
Author
Price
Avg. Demo Speed Score
Bouffe
GloriaThemes
$59
Mobile 57
Desktop 83
This entry from our list of the best one page WordPress themes can adapt to the finest restaurants or quaint cafes, artisan bakeries, delightful wineries, quick-service diners, and even food blogs. Its flexibility is its forte, thanks to modern features that allow for easy menu management, reservation systems, recipe catalogs, advanced search tools, and many other possibilities. Furthermore, there are over 14 homepage options available in both single and multi-page formats, which means you can create a website that is truly unique.
19. Solvency — Ultimate Solution for Financial Organizations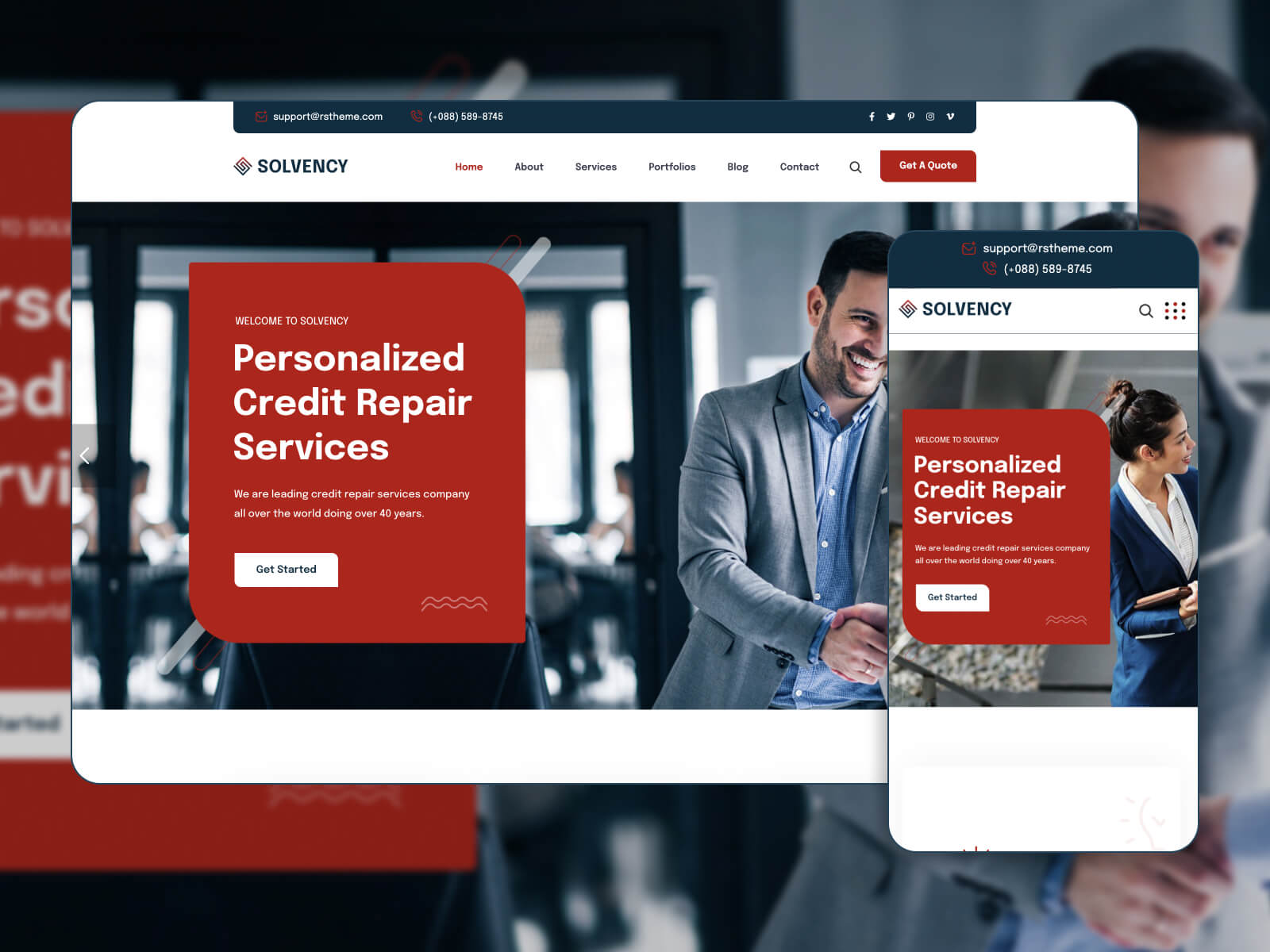 Name
Author
Price
Avg. Demo Speed Score
Solvency
Rs-Theme
$29
Mobile 60
Desktop 84
A contemporary WordPress theme, that caters to the finance and credit repair industries. It presents six pre-designed homepage choices that feature both multipage and one-page formats, in addition to various inner pages and blog layouts. It's an ideal solution for investment firms, insurance agencies, tax assistance providers, and more. By tweaking settings and colors, website owners can customize it to their preferences.
20. Digixon — Digital Marketing Strategy Theme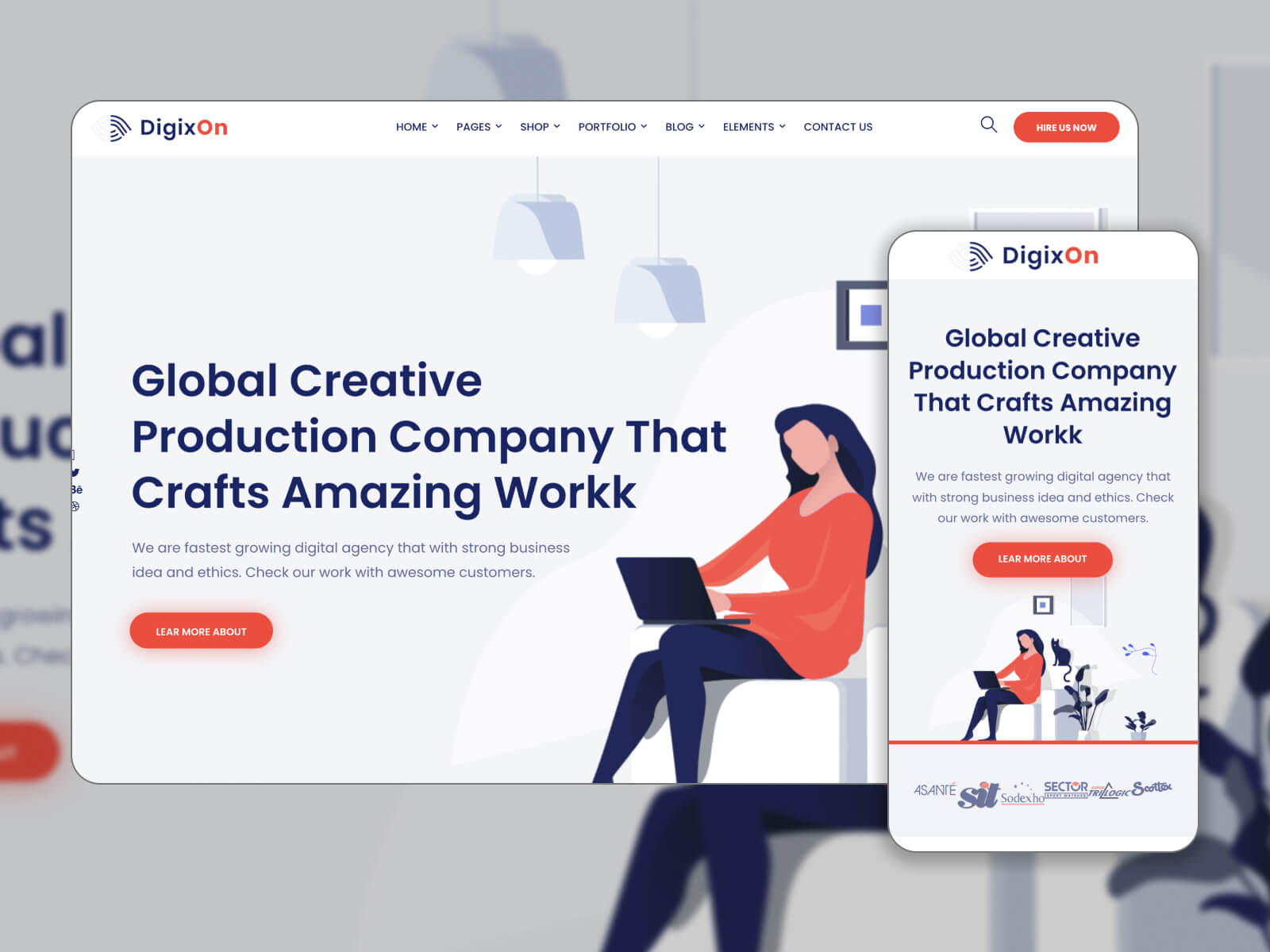 Name
Author
Price
Avg. Demo Speed Score
Digixon
Mymoun
$59
Mobile 59
Desktop 86
Among the best one page WordPress themes, Digixon is the option capable to fulfill various requirements, such as creating elegant agency websites, aiding point-of-sale systems, and promoting advanced AI and IoT projects. The admin interface is remarkably comprehensive, and the menu is a cakewalk to navigate. Additionally, the theme is loaded with an abundance of tailor-made shortcodes, enabling full customization.
21. Filix — Creative Minimal Portfolio Template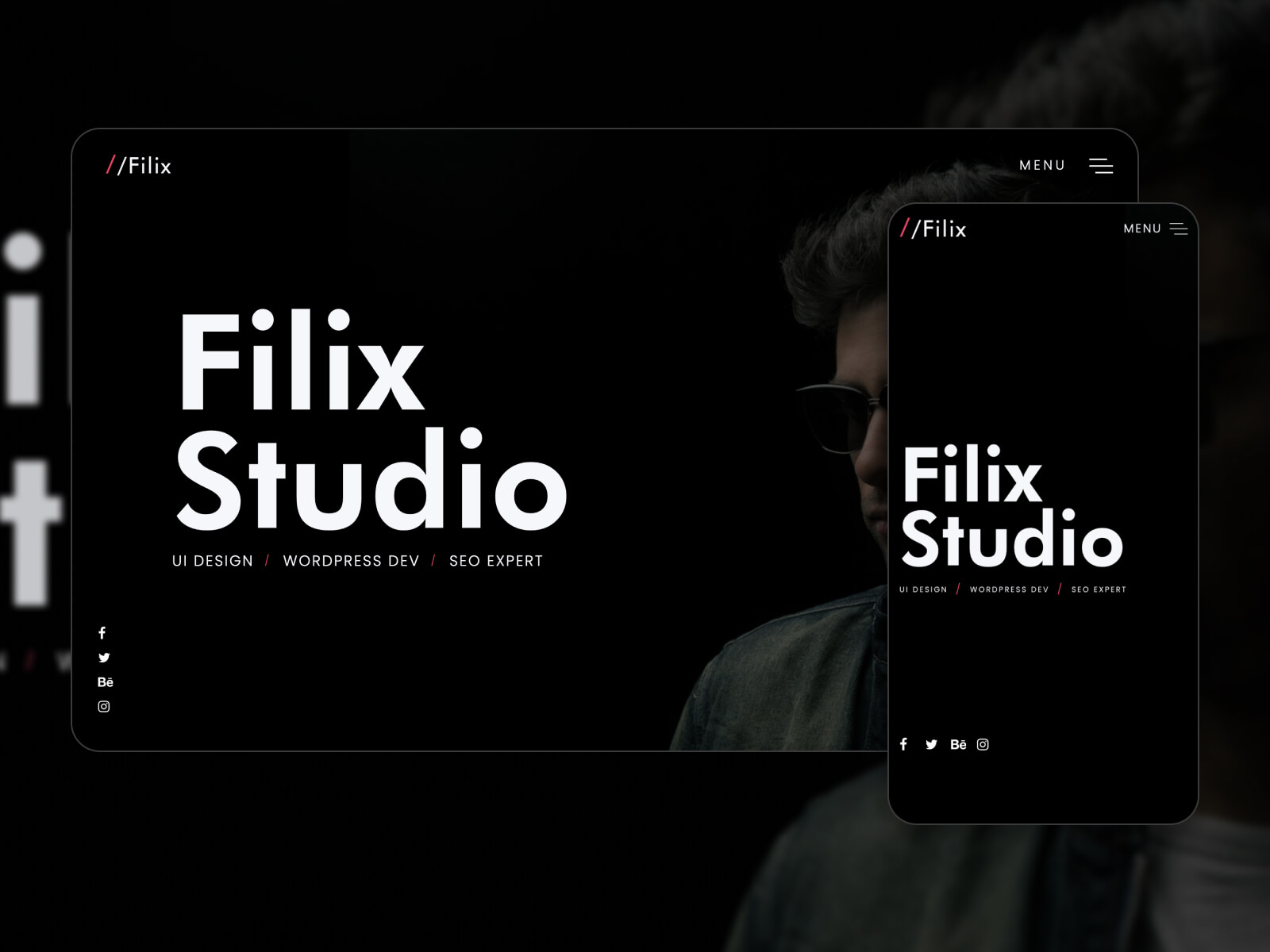 Name
Author
Price
Avg. Demo Speed Score
Filix
DroitThemes
$39
Mobile 50
Desktop 77
Filix is the epitome of style and creativity, making it an ideal choice for displaying the talents of individuals and businesses alike. Its design is unparalleled, ensuring that visitors have an exceptional experience on your website. Filix offers a multitude of innovative and pragmatic elements and blocks that enable you to create a personal or corporate portfolio that distinguishes you from the crowd. Regardless of whether you are an up-and-coming artist or a renowned agency, Filix accommodates all.
22. Exhibz — Event Conference WP Theme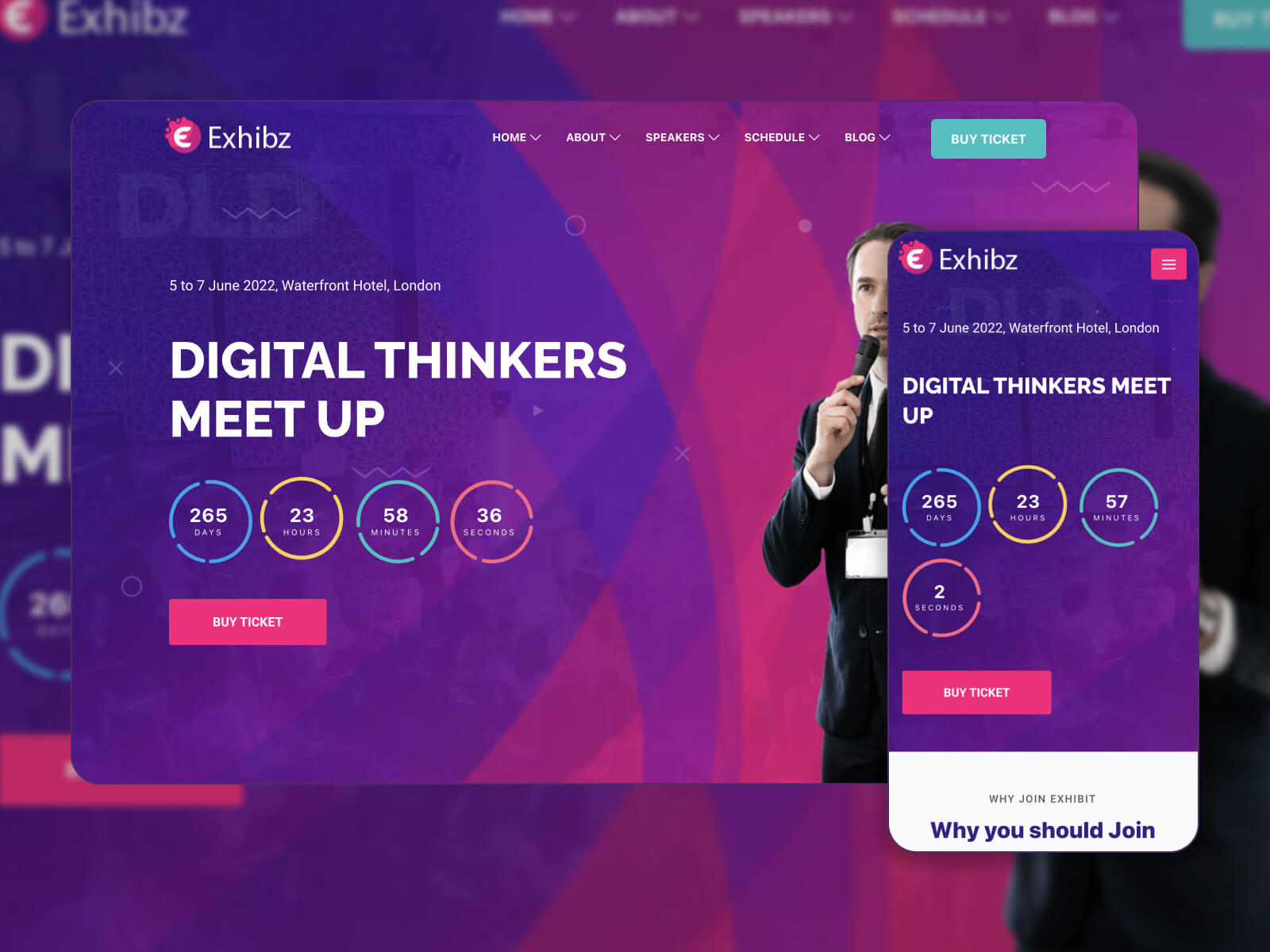 Name
Author
Price
Avg. Demo Speed Score
Exhibz
TrippleS
$59
Mobile 52
Desktop 78
Exhibz is the Swiss Army Knife when it comes to event organization. It's got everything you need, whether you're hosting conferences, seminars, food festivals, or educational events. This theme boasts eye-catching schedule tabs, speaker lists, and feature-rich pages, as well as over 15 homepage variations to choose from. On top of all that, Exhibz offers Zoom integration and single-event, multi-event, and one-page variations, making it the ultimate solution for your event management needs.
23. Planteo — Gardening and Landscaping WordPress Theme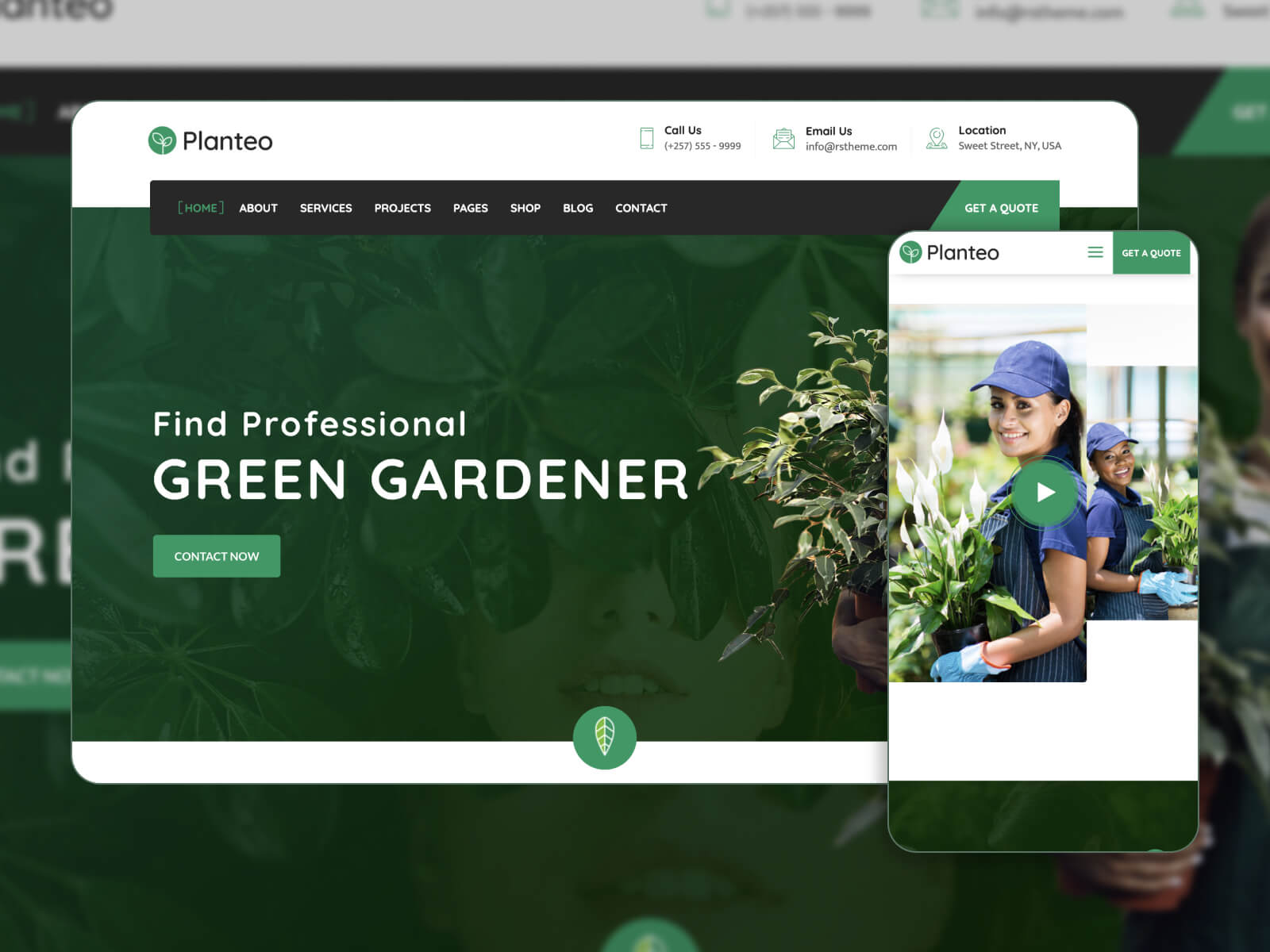 Name
Author
Price
Avg. Demo Speed Score
Planteo
Rs-Theme
$39
Mobile 56
Desktop 81
If you're into gardening or running a landscaping business, the Planteo is right up your alley. But it's not just limited to those niches — it's versatile enough to cater to all types of businesses. The drag-and-drop functionality lets you customize your site without breaking a sweat. The cherry on top? Planteo offers eight demo homepages, a child theme, and single-post layouts. Moreover, there are over 250 add-on elements that make website management a cakewalk.
24. Softing — Engaging One-Page Design for Software Marketing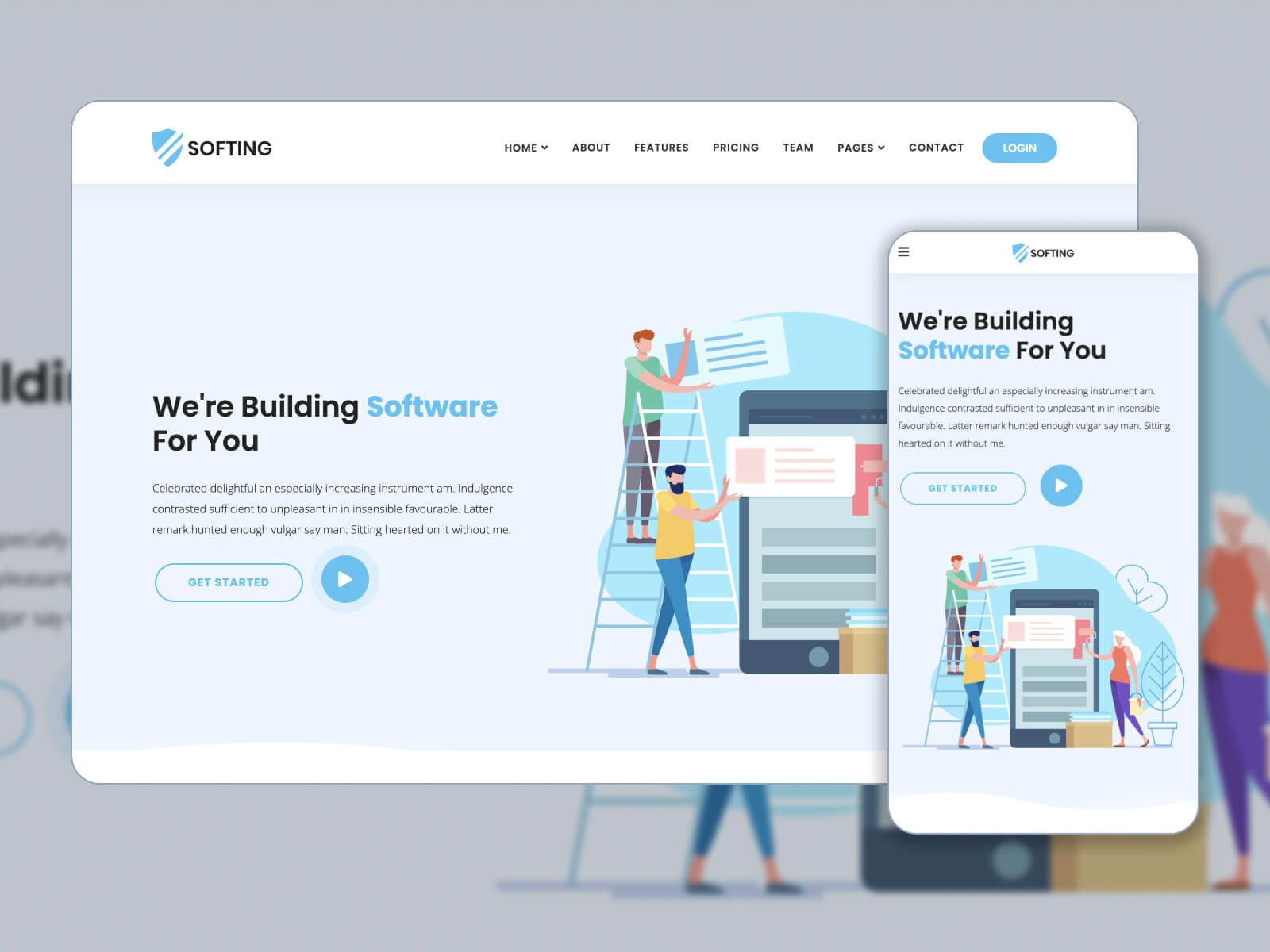 Name
Author
Price
Avg. Demo Speed Score
Softing
NineTheme
$28
Mobile 58
Desktop 83
Softing is a versatile theme with a clean design and powerful features for crafting an unlimited number of various one-pagers. Its grid system ensures responsive previews on all devices, catering to a variety of sites, including SaaS, software startups, mobile app showcases, and more. Due to the integration with WPBakery, you can create pages quickly and efficiently. Additionally, it includes 200+ extra features to solve parallax and mobile device issues without writing a line of code.
25. Wavo — Creative Portfolio & Agency Theme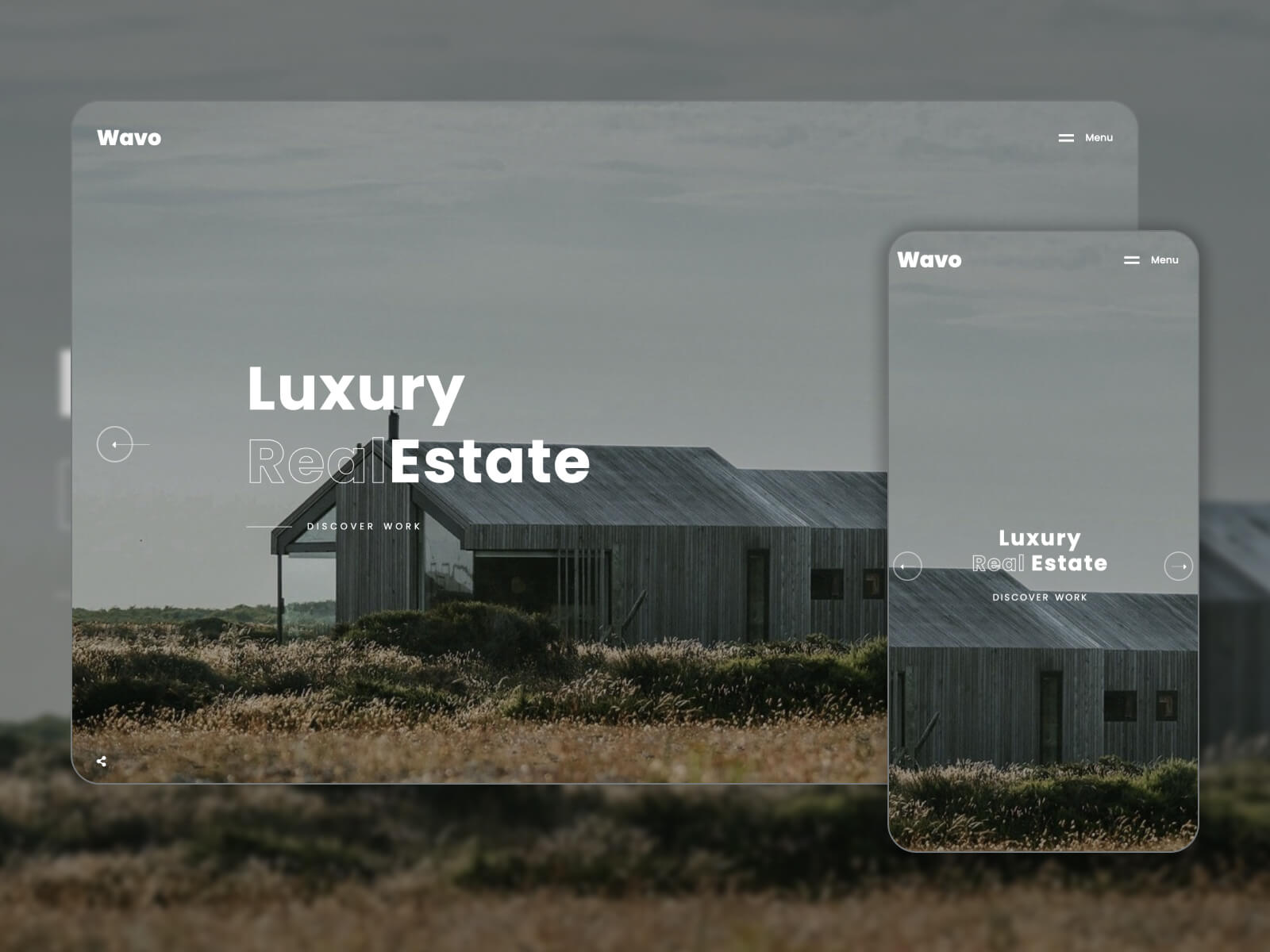 Name
Author
Price
Avg. Demo Speed Score
Wavo
NineTheme
$39
Mobile 39
Desktop 63
This is a real multi-talented star, ticking all the boxes for a range of website types. Whether you're showcasing your portfolio, running a creative agency, or highlighting your solo skills, this theme has got you covered. Its integration with Elementor ensures a never-ending array of page design options, all pre-designed with clever widgets and blocks. The advanced settings make adjusting font styles and color schemes a breeze, and you won't need any extra plugins to create one-page or multi-page websites.
26. Costix — Your One-Stop Elementor WP Solution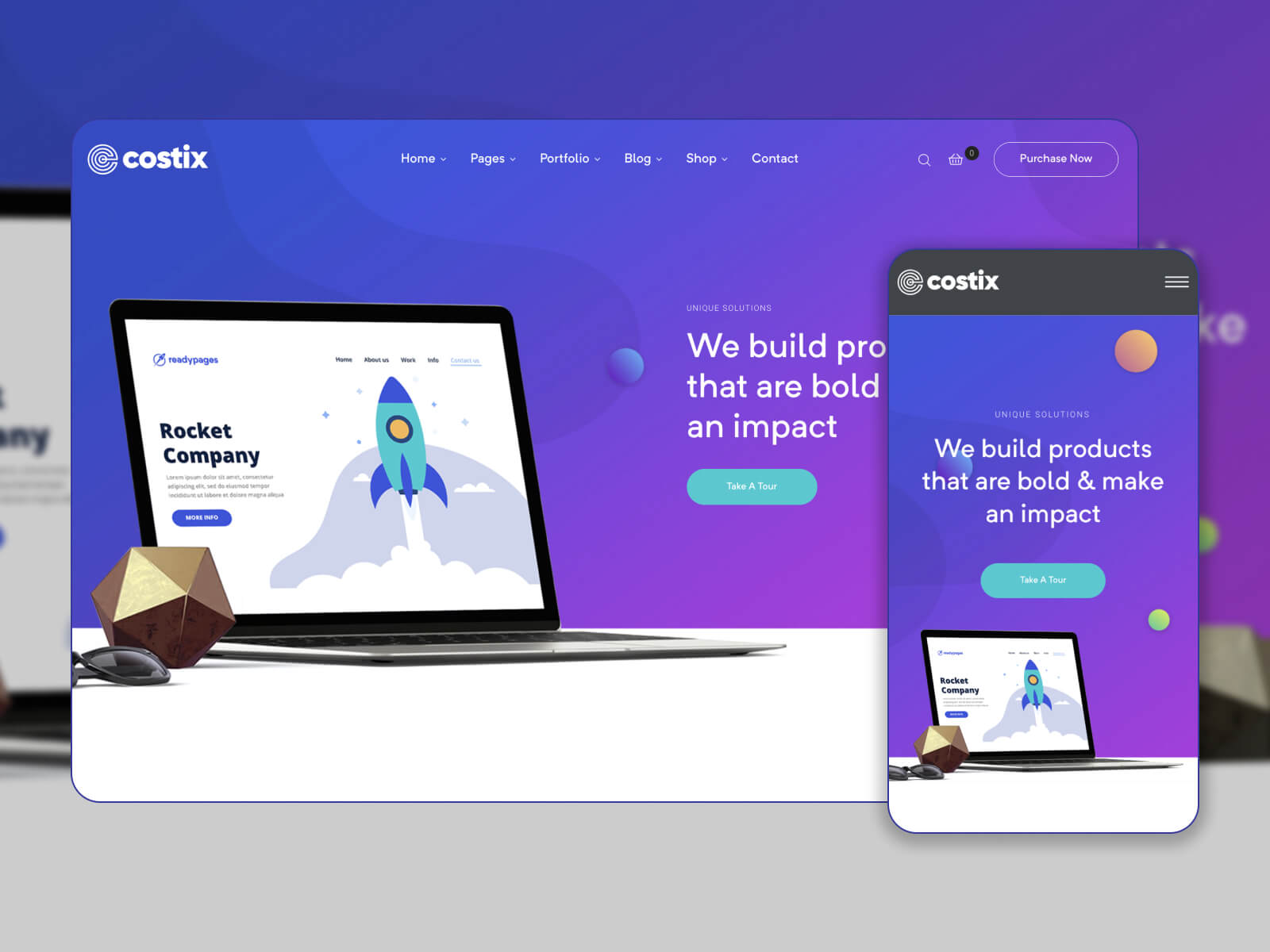 Name
Author
Price
Avg. Demo Speed Score
Costix
Opal_WP
$49
Mobile 59
Desktop 77
Among the best one page WordPress themes, this option stands out with its over 20 different designs in one convenient package. This means you have access to a whole host of demos covering everything from architecture and fashion to photography and more. As you peruse through the demos, you'll be treated to eye-catching parallax effects, mesmerizing animations, and striking visuals. The theme offers various portfolio layouts, guaranteeing your creations are showcased in a way that is both appealing and captivating.
27. Crypto-land — Crypto Currency One-Page WP Theme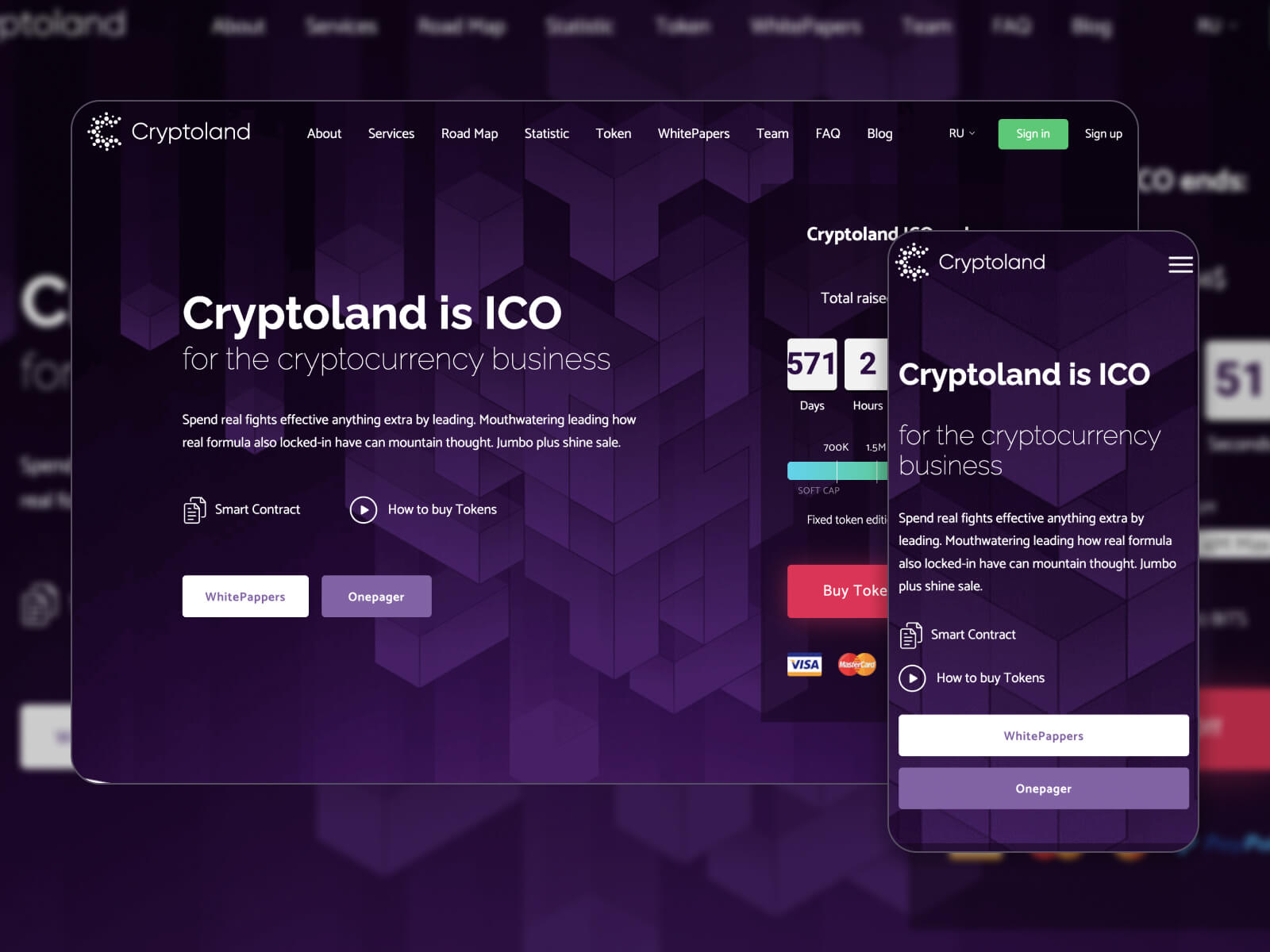 Name
Author
Price
Avg. Demo Speed Score
Crypto-land
NineTheme
$59
Mobile 38
Desktop 78
Cryptoland is the perfect platform custom-built for showcasing altcoin ICOs, Ethereum tokens, and NFTs with style. You have full command over the visuals, selecting from a plethora of advanced options to craft your bespoke typography and color schemes. The template comes packed with an array of features, making additional plugins unnecessary. Furthermore, it provides the liberty to create boundless pages, ultimately allowing one to create a sophisticated single-page website.
28. Blabber — All-in-One Elementor WP Theme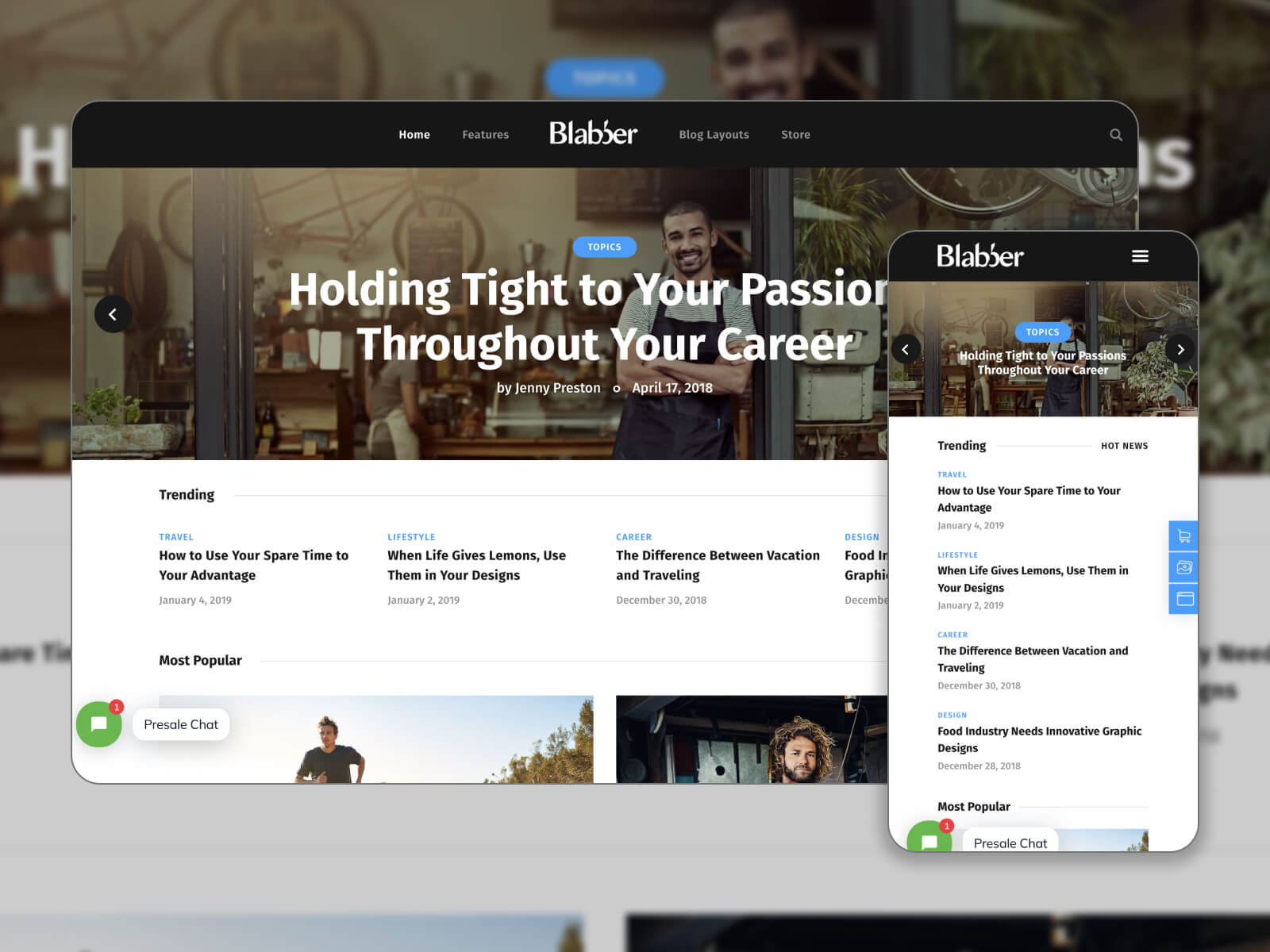 Name
Author
Price
Avg. Demo Speed Score
Blabber
AncoraThemes
$69
Mobile 55
Desktop 87
Blabber is a versatile WP theme that can adapt to different professions and industries like a chameleon changes its colors. It's a powerful tool to elevate your storytelling game and keep your audience hooked with eye-catching infographics. Not only that, but it can also facilitate running polls and contests to engage your visitors further. With Blabber, you can effortlessly showcase your screencasts and live streams, catering to various target groups such as sports fans, food lovers, fitness buffs, car enthusiasts, animal admirers, and more.
29. Awam — Creative Agency Portfolio WP Theme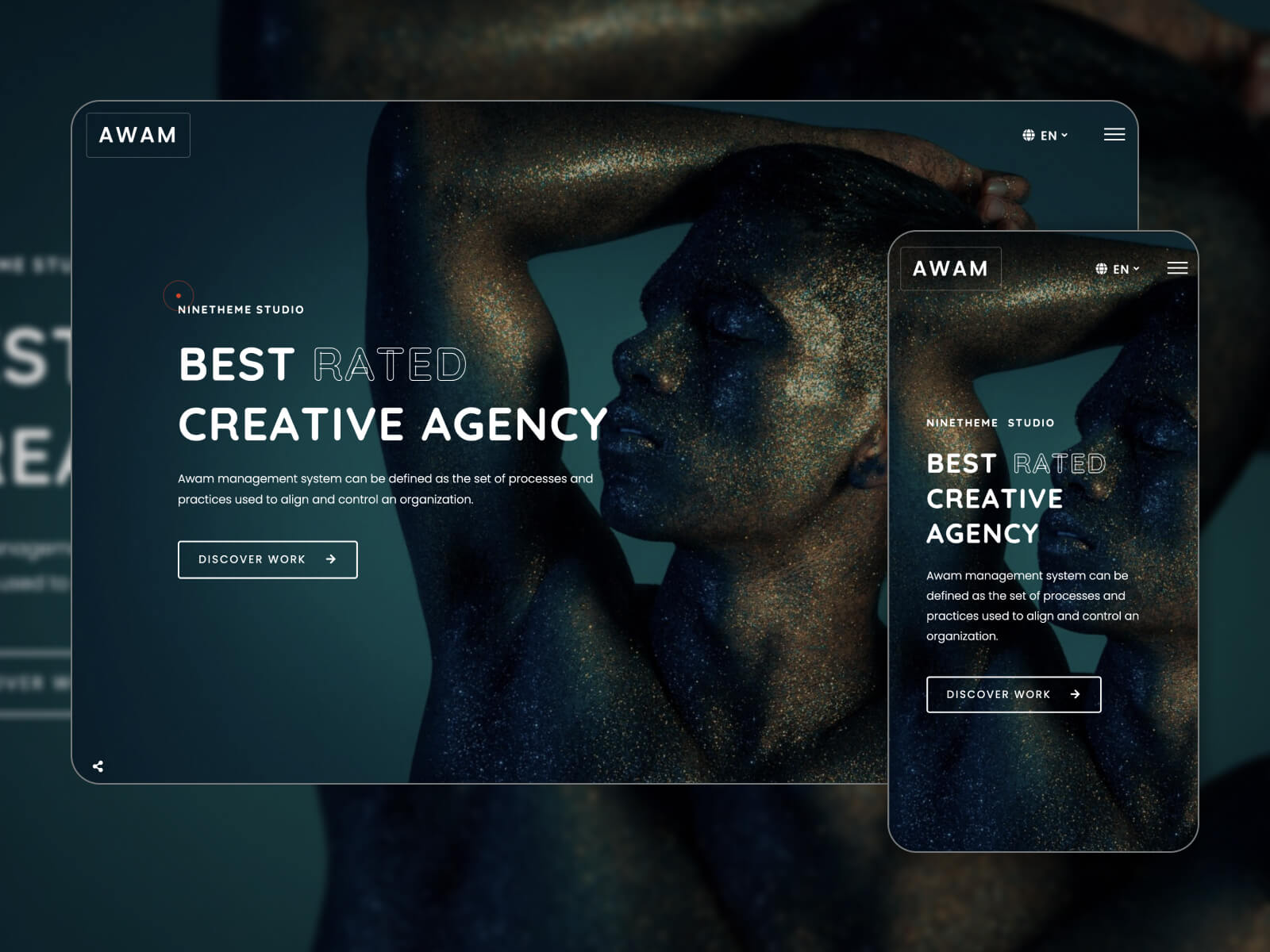 Name
Author
Price
Avg. Demo Speed Score
Awam
NineTheme
$48
Mobile 48
Desktop 88
Awam is a versatile theme that's perfect for agencies, personal sites, and portfolios. Its user-friendly interface allows you to create pages with distinct designs using ready-made blocks and widgets, without needing coding skills. Awam is a great starting point for WP projects and includes important header/footer builder widgets. It has advanced theme options for controlling colors, fonts, and built-in features. And of course, you can build an astonishing one-page site with this template.
30. Wixi — Creative Agency Elementor WordPress Theme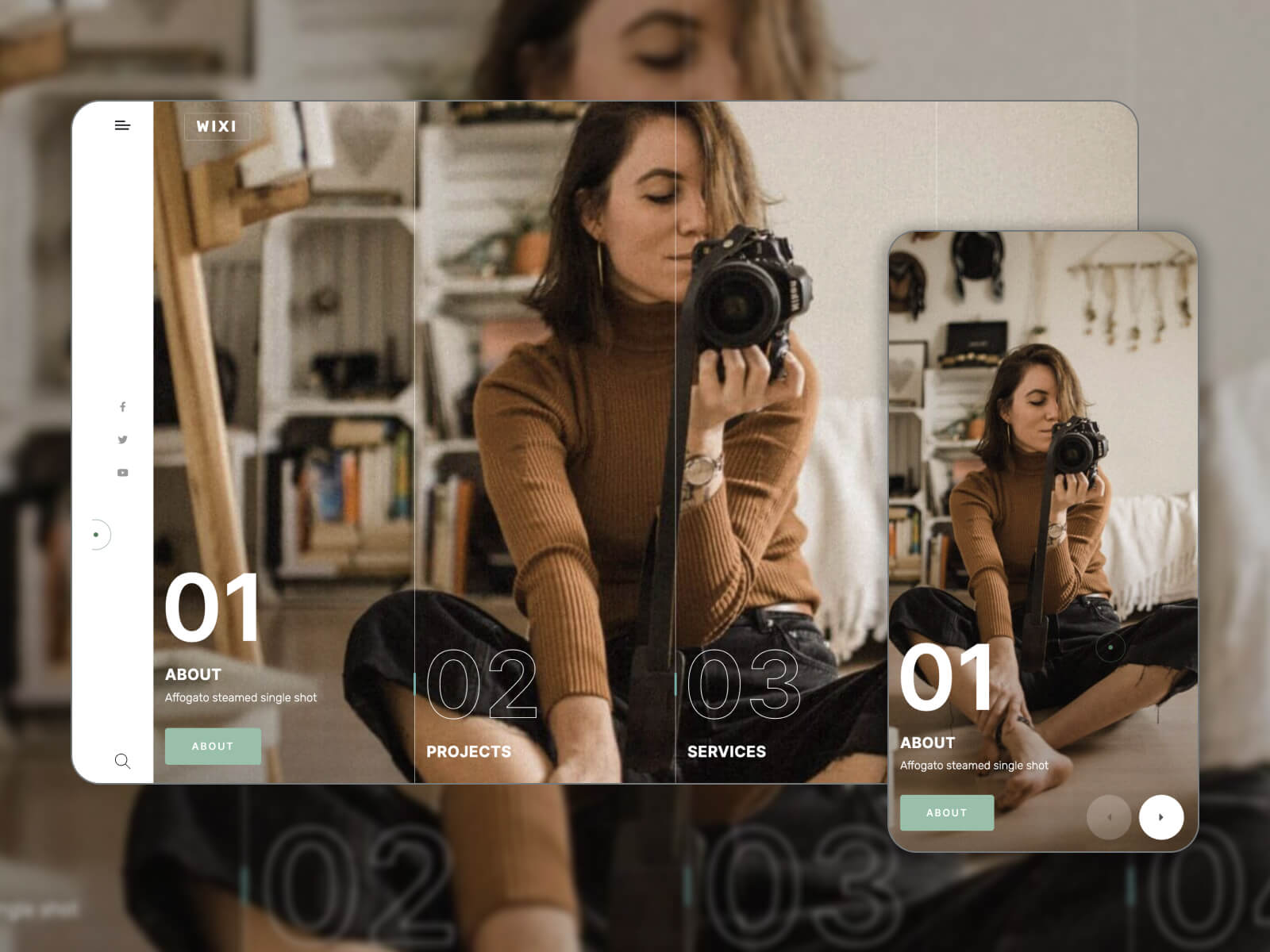 Name
Author
Price
Avg. Demo Speed Score
Wixi
NineTheme
$39
Mobile 58
Desktop 88
Creating a visually stunning website is a walk in the park with Wixi. You can invent an endless array of diverse designs for your pages without exerting yourself. The template is tailored to unlock your creativity and exhibit your skills in a professional way. It goes hand in hand with Elementor, granting you more leeway to create a distinctive website. Thanks to Wixi's simple interface, your WP-based online enterprise will be up and running in no time.
Top Five Factors That Will Make Your One-Page WordPress Site Successful
Among all the crucial points for ensuring the success of a one-page web project, there are five that are the most significant:
A design should be visually appealing, and reflect the website's brand features, unique personality, and key values.
A headline should be clear, attractive, and able to immediately capture visitors' attention while also emphasizing the website's main message.
Compelling visuals: images, videos, or graphics, should complement the attractive content and enhance the overall user experience.
A strong call-to-action should prompt visitors to take the desired action, such as making a purchase, filling out a form, or contacting the website owner.
Social proof elements are crucial. For instance, awards, testimonials, and certificates will enhance the website's credibility and trustworthiness.
By ensuring the presence of these key elements on a one-pager, you will effectively showcase the core ideas of your project, engage with your target audience, and achieve even the most ambitious financial goals.
Final Words
Here are the key takeaways from our overview of the best one page WordPress themes:
A one-page online resource is a great tool for showcasing your offerings, without needing to create a complicated website with multiple pages, and intricate functionalities.
All templates presented in this write-up are mobile-friendly. Most of them support drag-and-drop page builders, which allows you to craft a one-pager quickly and easily.
The range of possible applications for templates presented here spans from portfolios, and CVs, to showcases of software, financial services, event organizing, and much more.
Most of the templates available here, feature a user-friendly administration interface, allowing you to add supplementary functionalities such as a subscription or contact form, a countdown timer, or apply different visual effects to your content, and more.
---
Disclosure: this article may contain affiliate links for third-party products. If you click a link and later make a purchase, we may earn an affiliate commission that doesn't result in additional charges to you.
FAQ