Getwid WordPress Blocks Plugin Gives You All You Need to Start Building
40+ Free Gutenberg blocks
Developer Resources
Code Reference
Complete reference documentation for Getwid. It includes information about packages, classes, actions and filters.
Showcase
See how we use the Getwid plugin to build beautiful pages, posts and layouts in our own WordPress themes.
Getwid Multifunctional static and dynamic blocks for Gutenberg
40+ Blocks for WordPress Editor
Utilize extra 40+ usable and functional content blocks for the native WordPress block editor. Leverage capabilities of the core Gutenberg blocks by using them seamlessly with custom Getwid blocks.
Create clean-looking and organized layouts with the powerful "Section" block, implement sliders, add banners and media content, showcase social media icon buttons, container block, and much more! Install the plugin by searching "Getwid" in your Dashboard or download it for free from wordpress.org.
Template Library: 35+ Pre-made Gutenberg Designs
Getwid is not just a blocks library of random elements, it's bundled with the Template Library of ready-to-go modern designs! You'll be able to get started easier with Gutenberg page designs for different purposes: hero and sub-hero sections, call-to-action pages, testimonials, and more new WordPress blocks.
Insert the needed Getwid templates in a click and replace sample content. You'll love the minimalist approach of designs with our Gutenberg blocks plugin, excellent performance, and automatic visual parity with your active WordPress theme.
Free AI Writing Block for WordPress
Getwid comes with a pre-integrated, free AI writing block you can use to instantly generate human-like quality texts, headlines, and tables, which are automatically transformed into blocks.
Powered by the OpenAI API, this free WP writing assistant block enables you to generate content right in the block editor. It's your ChatGPT for WordPress seamlessly integrated via Getwid!
More Free Goodies for You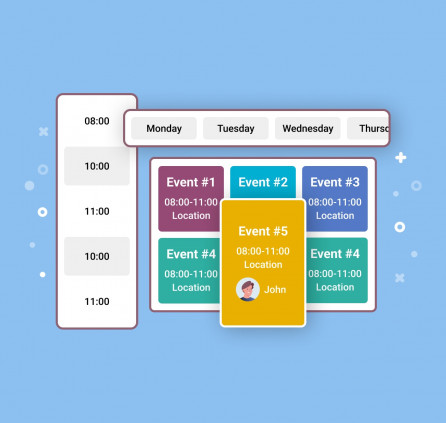 WordPress Schedule Plugin for managing single or multiple events.
Free
View Demo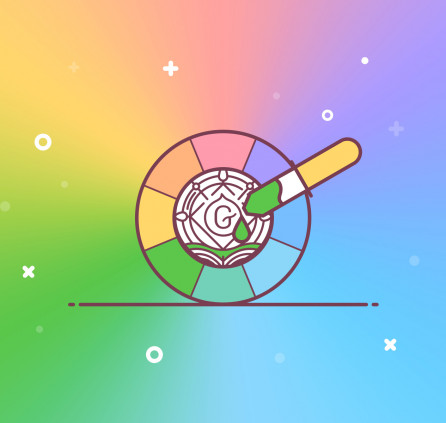 Add or edit block editor colors in Gutenberg.
Free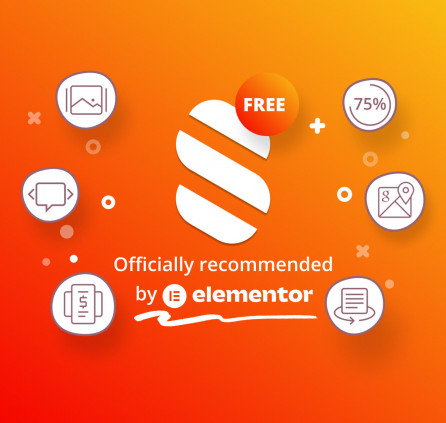 Collection of 20+ premium widgets for Elementor
Free
View Demo
Free WordPress Starter Theme for Getwid Blocks
WordPress starter themes are all about more consistent and beautiful design. Getwid Base, the starter theme for the Getwid blocks collection, comes with manually adjusted styling for each and every block.
This will make your block templates WordPress theme look professional without much tweaking!
Minimal flat design, speed-optimized code, conversion-boosting front page – download Getwid Base and get started faster.
Suitable For All Types of Websites
The Getwid WordPress content block plugin offers only useful, commonly used WordPress content blocks people need for building website pages, ranging from business to creative projects of various sorts. You can use Getwid along with WooCommerce blocks on eCommerce sites and any other site.
Start building professional pages for your services, contact pages, testimonial sections, breathtaking portfolios, teams, the entire landing pages, and anything you can think of – quickly and intuitively, without coding.
Extensive Customization Panels in WordPress Blocks
To style content the way you want, you have multidimensional access to block controls: modify shapes, sizes, colors, fonts, spaces, styles, animation, and all the tiniest block things. If you are familiar with CSS, you can easily add custom styles.
To minimize distraction and speed up your workflow, you'll make all custom modifications visually, that is, not leaving the Gutenberg editor and watching the changes in real-time. You may optionally designate different settings for desktops, mobile, and tablet devices with our WordPress block plugin.
Optimized for Performance
Getwid blocks library is powerful and humble at the same time. Building Getwid for the WordPress page editor with performance in mind, we empower you to add any number of complex and simple blocks that won't slow down or bloat your website.
Under the hood, we reduce and minify inline CSS files and don't overload the blocks with excessive tools. We constantly conduct performance tests to help you keep your site speed metrics high and back you up in your SEO efforts!
Perfect Interplay with Your WordPress Theme
We made sure that your WordPress theme primarily dictates the styles (visual design) to the content elements you build with Getwid blocks. By emphasizing maximum styles inheriting from your theme, we help you avoid the issues of visual website inconsistency and ambiguity.
That means you are one step away from creating consistent design throughout the website out of the box with the Getwid ultimate addons for Gutenberg!
Free Design Boilerplate for Developers
If you are building themes and websites for clients, we've prepared a free design kit to speed up your work with Getwid! It comes with starter CSS files, WordPress blocks tutorial, and useful theme support snippets to help you quicker and easier style your themes with Getwid and Gutenberg blocks.
Download the free Getwid Style Kit for free on GitHub and improve your daily workflow today!
A more detailed description of Getwid WordPress Blocks may be found on MotoPress Blog.
Recommended by WordPress Users
Adrian Earnshaw
@adrianearnshaw
After testing my website on GT Metrix I obtained a score of 100 and in google page speed 98. So thank you Getwid for helping me to put together a website that not only looks good but is quick and snappy for the user.
Ivan Lutrov
@ivanlutrov
I'm impressed with how easy Getwid blocks are to work with. The blocks that I tried have lots of configuration options with sensible defaults. I like how Getwid extends my existing theme styles and how it doesn't put a ton of inline CSS, like some other Gutenberg block plugins do. Great work fellas!
speculabilis
@speculabilis
Getwid is easily one of the best Gutenberg blocks plugin available right now. It includes a wide collection of UI patterns and it's very user friendly… just wish that it add a "card" pattern and I wouldn't need any other plugin.