MotoPress 3rd Anniversary: There Is Much to Celebrate!
Today is a cool day, folks! We are delighted to announce that MotoPress team celebrates 3 years! Three years of putting the shoulder to the wheel, discussions, communication with you, having fun and still being up-and-running daily.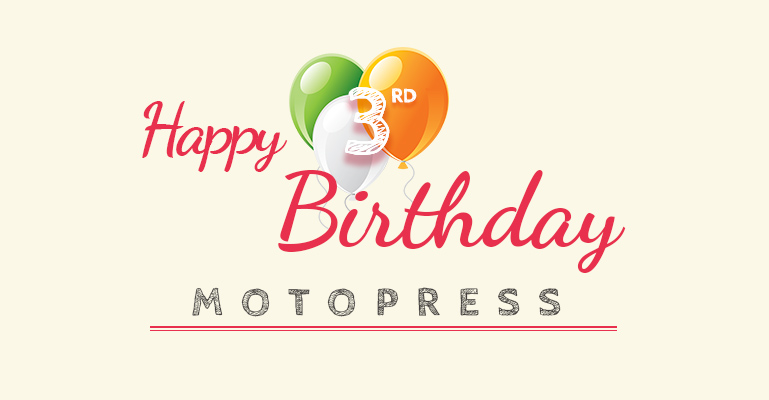 First up, we are thankful to all our clients for feedback and support that we always consider as the main thing in the entire project development. You drive us to do things better!
All we wanted to share today is just a couple of quick highlights of the recent works we're proud of:
Expanded the product line with more awesome fresh plugins, themes and addons for different purposes that already received multiple positive updates and reviews.
Improved the quality, security and SEO optimization of the existed products.
Successfully undergone WordPress.org reviews and got new free plugins and themes listed on the official directory.
Created a custom plugin to integrate the flagman MotoPress Builder plugin with the most popular Zerif business theme.
And much much more more efforts were put into the project!
Once again, thanks for helping us grow and making WordPress products that are really for users!