Effective Content Management with MotoPress Widgets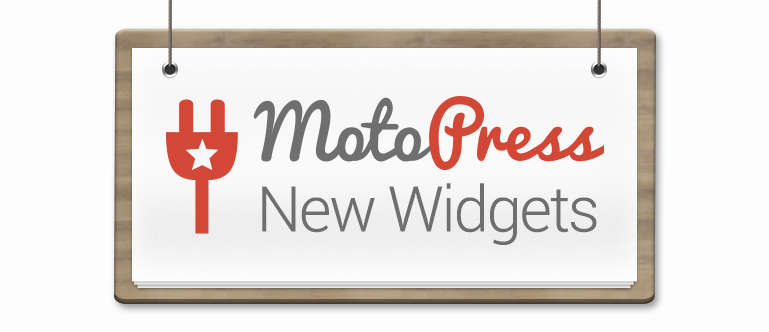 Our Team is constantly working on some new tools and upcoming releases. And we are glad to introduce enhanced MotoPress WordPress Page Builder which includes useful spell-checker, new Posts Grid and Accordion widgets. The updated version of the plugin also enables you to control the Excerpt and More tag in your post and makes it possible to set custom CSS class to each object.
Spell-Checker
In order to be presentable, the content of your website and blog should be free of spelling errors. Thanks to MotoPress there is no need to search for special plugins to check the mistakes. Content Editor automatically underlines words with incorrect orthography and grammar. Use a MotoPress writing interface and enjoy the ability of spell-checking.
Note: spell-checking option must be enabled in your browser.
New Posts Grid Widget
By using this widget you are able to display recent posts and custom post types. You can showcase them in a line format.
And you can feature them in a grid format.
Post Grid Widget Settings enables:
Set the quantity of columns for your posts, you can choose two columns, like on the example above or adjust 6 columns.
Control the number of featured posts.
Sort an order of featured items, MotoPress lets you organize it in ascending or descending way
Assign the style of the post, our visual builder for WordPress offers a number of different ways.
Manage post style appearance.
Show or hide the featured image.
Set the style of the title and the length of the text description below the title.
Manage the availability of the post date and comments.
Apply the 'Read more' link and pagination.
Accordion Widget
Accordion is a great tool to display a lot of content into a compact area and feature a set of items in one place. To see the information which is hidden below the header just click on it and expand its content section. This helpful tool allows you easily build and manage the content via the user-friendly MotoPress interface.
Drag 'Accordion' from the left panel to the stage. By using Settings assign the title for the section and add the section content. You can also set the style color and choose what section of Accordion will be active. There is also the ability to control the number of items to be displayed.
More Tag
If you have ever written an article in WordPress, you should understand how important this small tag is. When you are building a post, inserting the 'more tag' within your text will create an excerpt out of any text section that precedes it. Thanks to it, the post will show the link 'read more' which readers should click to see the entire post.
Custom CSS class
Custom classes in Cascading Style Sheets will help you to create a unique style and then apply it to an unlimited number of objects on your website page.
Hope you will find these widgets useful and give them a try with our Visual Page Builder for WordPress.